Congo-Brazzaville Peacekeepers 'Killed 18' in Central African Republic: HRW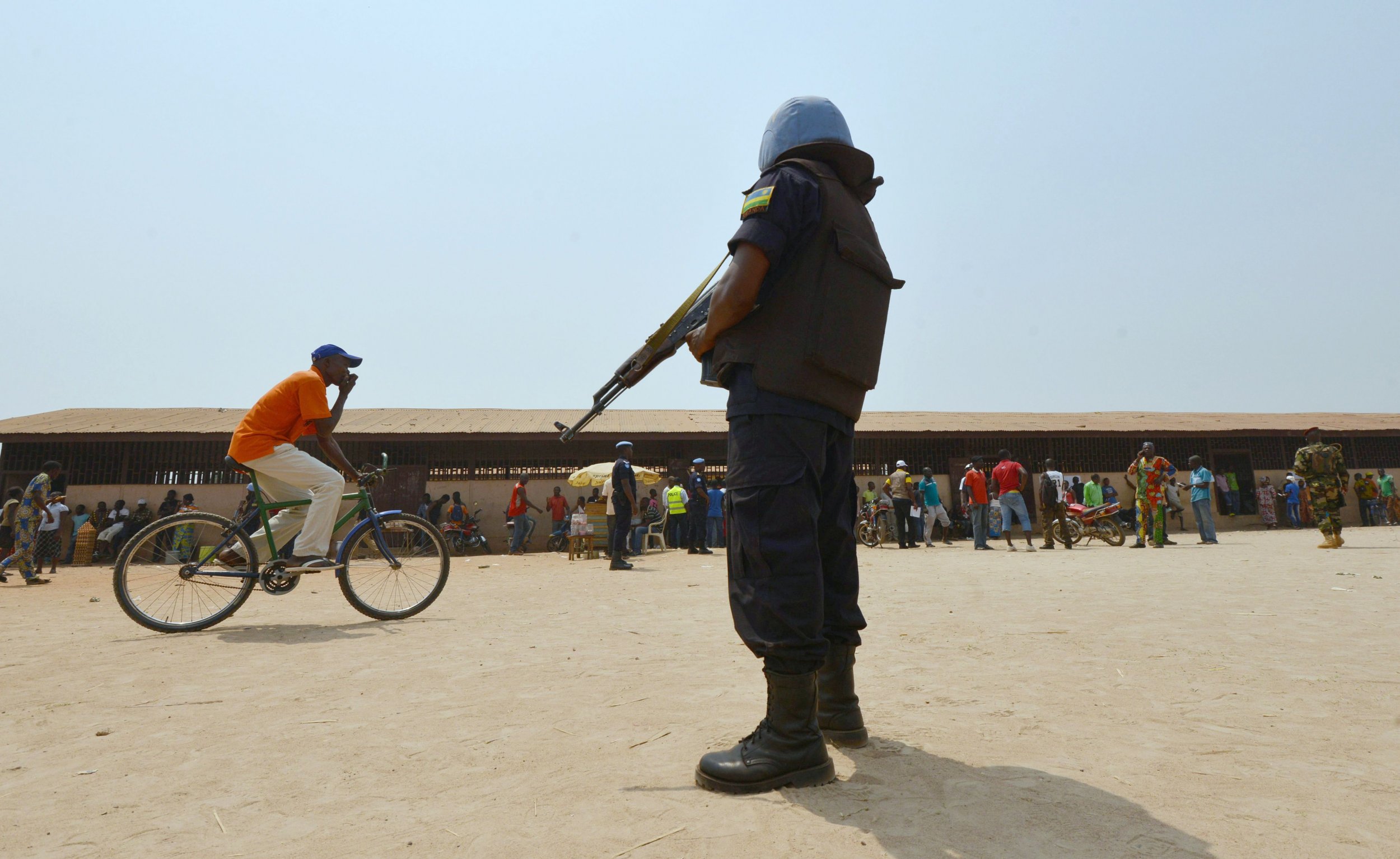 Peacekeepers from Republic of Congo killed at least 18 people while stationed in Central African Republic (CAR), according to Human Rights Watch (HRW).
Almost 13,000 peacekeepers are deployed in CAR as part of a United Nations peacekeeping mission known as MINUSCA. The mission was deployed after CAR plunged into conflict following the deposition of President François Bozizé in March 2013 by the Seleka, a largely Muslim rebel alliance. In response to the coup, Christian militias known as the anti-Balaka formed and the two groups have been engaged in tit-for-tat violence since then. The MINUSCA mission took over from a mission led by the African Union (AU) when it was established in April 2014.
HRW discovered a grave near a peacekeeping base in Boali and exhumed it in February, discovering the remains of 12 people, according to a report released on Tuesday. The remains were identified as being of 12 people detained by the peacekeepers in March 2014 following a clash between a local anti-Balaka leader and the peacekeepers, in which one Congolese soldier died. They included two children, one of around seven months old, and a pregnant woman.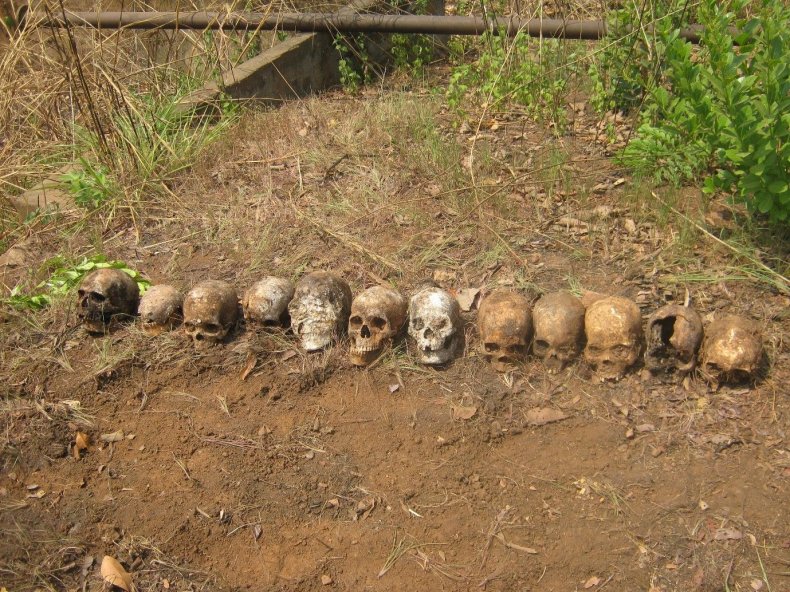 The organization also claims to have documented three other killings committed by peacekeepers from Republic of Congo, also known as Congo-Brazzaville: the death by torture of two anti-Balaka leaders in December 2013; the public execution of two suspected members of the Christian militia in February 2014; and the beating to death of two civilians in June 2015. Three of the incidents took place before MINUSCA was established and when the soldiers involved were under the auspices of the AU.
Lewis Mudge, CAR researcher at HRW, says that ultimate responsibility for prosecuting the peacekeepers lies in Brazzaville. "This is a major problem because in what we have in CAR—whether it be peacekeepers who rape or sexually exploit women or girls or whether it be, as in these instances, peacekeepers who kill—all that's happening is they get a slap on the wrist and they get sent home and there's no accountability," says Mudge. Following accusations of sexual abuse of minors, the U.N. sent home 120 Congolese peacekeepers in February.
When countries contribute troops to U.N. peacekeeping missions, the soldiers remain under the contributing countries' jurisdiction and the U.N. is not able to prosecute them. MINUSCA received the biggest funding increase of all U.N. peacekeeping operations in 2016, with its budget increased by 220 percent to more than $800 million, the Guardian reported. Countries that contribute troops to U.N. operations are reimbursed at a rate of $1,332 per soldier per month.
Mudge says that threatening Republic of Congo with suspension from future U.N. operations could force the country's hand into prosecuting its peacekeepers. "Peacekeeping operations are very lucrative to countries...they give a country a sheen of international responsibility," says Mudge. "Having that threatened is a big deal so maybe it's time for the U.N. to use stronger language with Congo-Brazzaville and let the country know that unless credible investigations are launched, this could affect future deployments."
Republic of Congo authorities did not respond to HRW's requests for comment. Newsweek emailed the office of President Denis Sassou Nguesso but received no reply.
A spokesperson for MINUSCA told Newsweek that it "welcomed" the report and had followed up on the incidents therein with authorities in Republic of Congo. The spokesperson says that MINUSCA has been informed that judicial processes were underway in Republic of Congo and that interim disciplinary measures had been imposed. "We continue following up actively on the outcome of these processes," the spokesperson says. The MINUSCA spokesperson adds that any decision on whether Republic of Congo could be banned from future U.N. missions "falls within the prerogatives of the Secretary-General [Ban Ki-moon]."
CAR held relatively peaceful elections in December 2015, which resulted in Faustin Archange Touadera, a former math professor and prime minister of the country, being sworn in as president in February.