DR Congo: U.S. Ex-Soldier Accused of Being Mercenary Released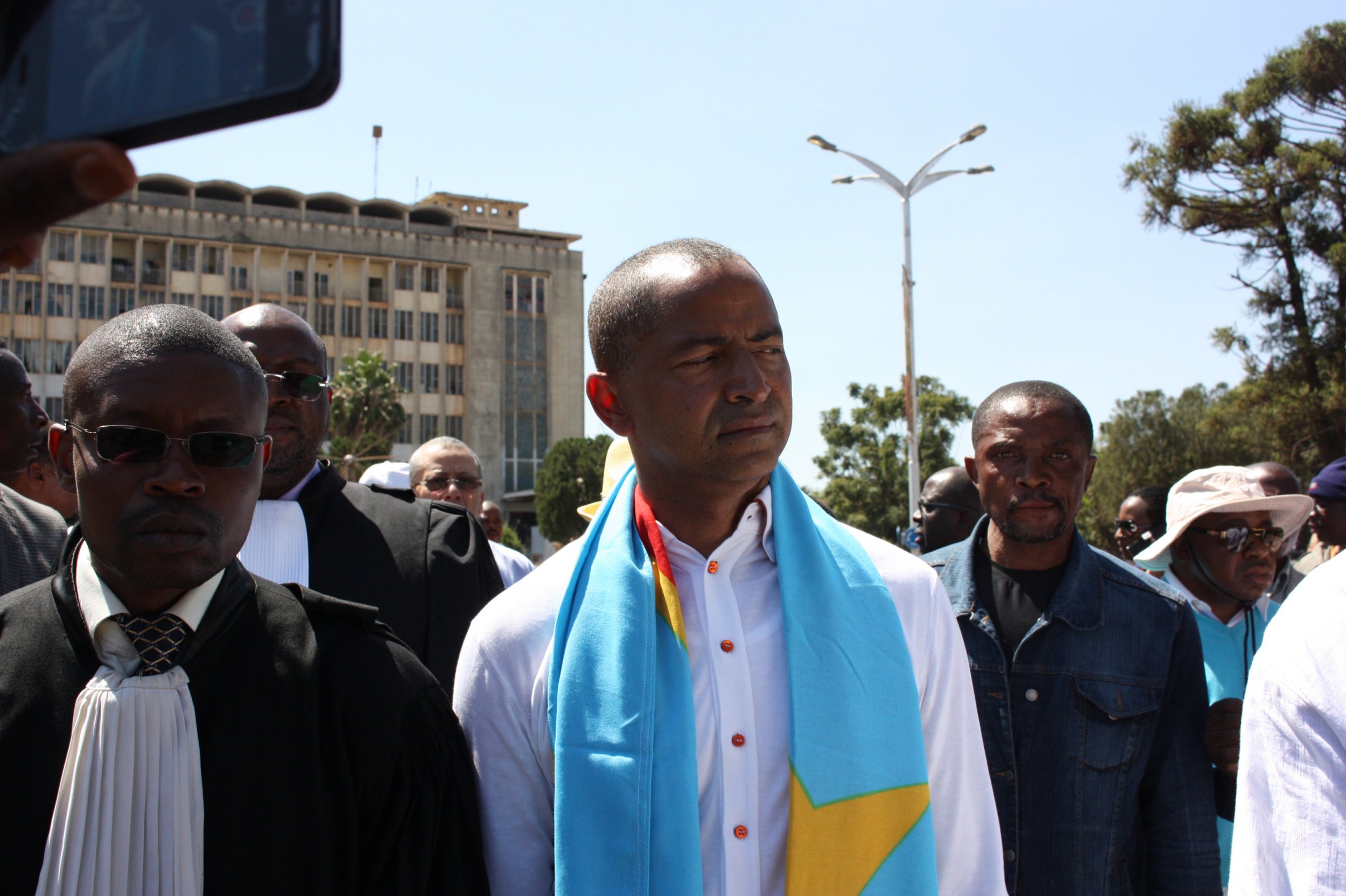 A U.S. citizen providing security for the main opposition presidential candidate in Democratic Republic of Congo (DRC) has been released and will return to the United States.
Darryl Lewis was arrested on April 24 along with three other people working for Moise Katumbi, who plans to run for the presidency in DRC in elections scheduled for November. Current President Joseph Kabila is due to step down at the end of his second term in December.
Katumbi was arrested and charged in May with recruiting mercenaries into his private security as part of a plot to overthrow Kabila. The opposition candidate, who is also the chairman of successful Congolese football club TP Mazembe, has denied the allegations and accused the DRC government of "low maneuvers" in trying to undermine his candidacy.
Lewis, a former airman in the U.S. military who now works for Virginia-based private security company Jones Group International, was reportedly working as part of Katumbi's security after the opposition candidate received several death threats. The U.S. Embassy in Kinshasa, the capital of DRC, said on May 5 that it was "deeply concerned" about the accusations of mercenary activity and stressed that Lewis was not armed when he was detained on April 24.
DRC's general prosecutor Victor Mumba Mukomo told reporters on Wednesday that Lewis had been handed over to the embassy in Kinshasa and Lewis's lawyer confirmed that he would return home, Reuters reported. Mukomo said that the case against Lewis will remain open.
Katumbi has been receiving medical treatment for injuries sustained during the April 24 rally where Lewis was arrested—which the Congolese police broke up using tear gas—and has stopped activity on his Twitter account since May 11. He was formerly an ally of Kabila and served as governor of DRC's mineral-rich Katanga province from 2007 to 2015, before stepping down after accusing Kabila's party of trying to delay the 2016 elections.
Though Kabila has not declared his intentions, there are signs that he may be preparing to delay the elections in order to stay in power. DRC's highest court ruled in May that Kabila could stay in power if elections were delayed—a strong possibility as many of DRC's 80 million people are not registered to vote—and a close ally of the president recently stated that a referendum on presidential term limits could be possible if the population demanded it. If presidential term limits were abolished, Kabila would be free to run for re-election, as President Denis Sassou Nguesso did successfully in neighboring Republic of Congo following a referendum in 2015.