Congo: Three Mass Graves Found After Troops Clash With Militia, Says U.N.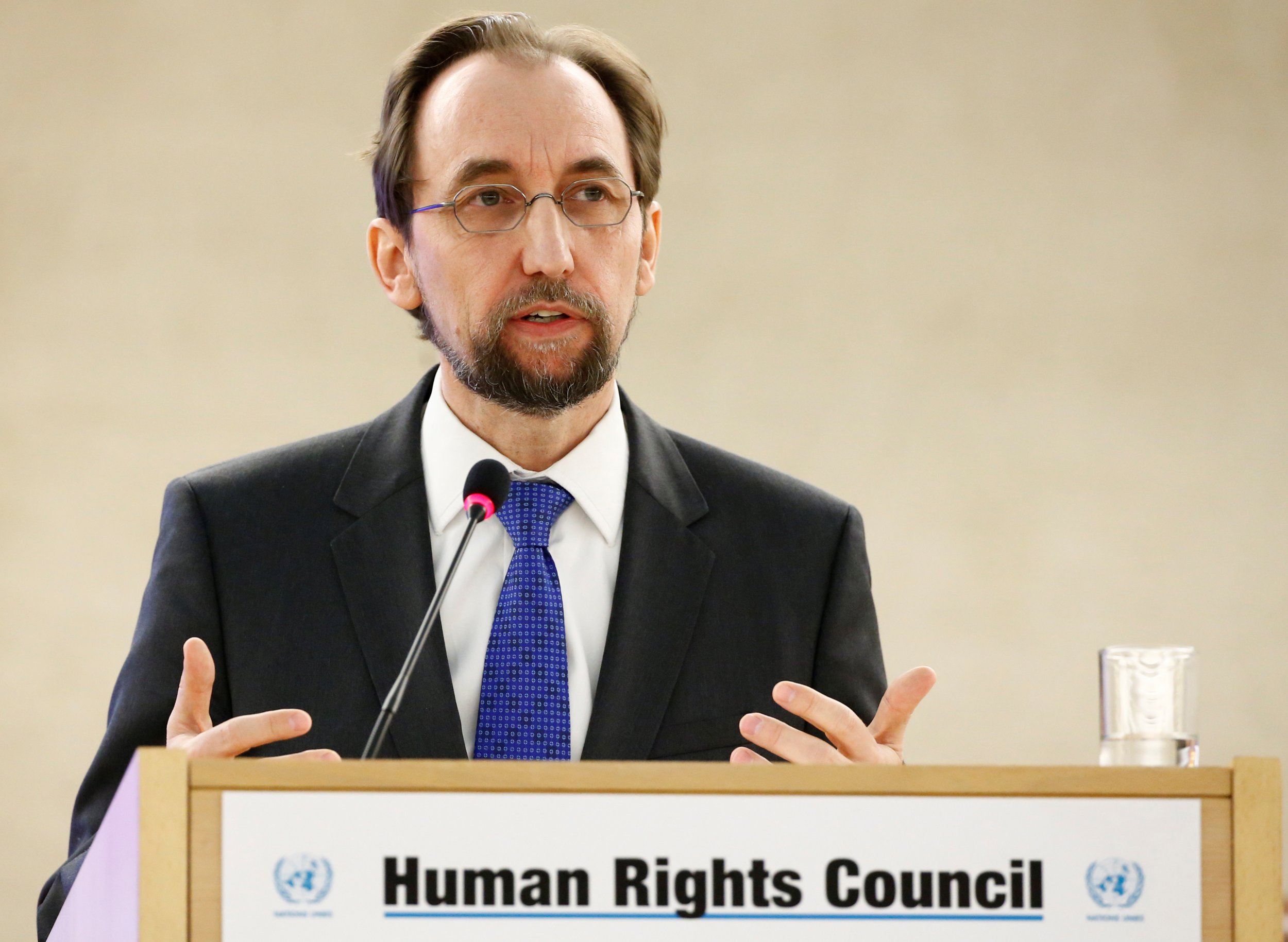 Three mass graves have been discovered in central Congo, where hundreds have been killed since July 2016 in clashes between security forces and a local militia, the top U.N. rights official said Wednesday.
At least 400 people have died and 200,000 have been displaced since the fighting broke out with the Kamuina Nsapu militia. Police killed its leader, Kamuina Nsapu, in August 2016, causing the violence to swiftly escalate.
U.N. High Commissioner for Human Rights Zeid Ra'ad al-Hussein urged the U.N. Human Rights Council in Geneva to set up an inquiry "in light of recurrent reports of grave violations and the recent discovery of three more mass graves."
Zeid gave no additional details about the graves during his remarks to the council, which touched on the human rights situations in dozens of countries. The U.N. rights office in Congo could not immediately provide further details.
Congo's human rights minister told Reuters she was not able to immediately comment on Zeid's remarks.
Congo's government has said it is investigating allegations of rights abuses, including a video last month that appeared to show Congolese troops massacring militia members. However, it has dismissed offers of support from the U.N. rights office in Congo, which it accuses of bias.
In February, Zeid said there were credible allegations of "massive human rights violations" in central Congo, including of people being targeted by soldiers for their alleged affiliation with Kamuina Nsapu.
The United Nations and rights groups, meanwhile, accuse Kamuina Nsapu of using child soldiers and attacking churches and government buildings.
Before his death, Kamuina Nsapu vowed to rid Kasai Central province of all state security forces, tapping into widespread opposition to the central government in the region.
Militia violence in Congo, a tinder box of conflicts over land, ethnicity and minerals, has been worsened by President Joseph Kabila's failure to step down when his mandate expired in December, according to analysts.
Millions died in armed conflict in the country's east from 1996-2003 and dozens of militia groups continue to operate near the Rwandan and Ugandan borders, but such violence in central Congo has been rare until now.
A formal U.N. investigation in central Congo would require action by the human rights or security councils as the zone falls outside U.N. investigators' current mandate.