Congo Releases British-Norwegian Sentenced to Death: Who is Joshua French?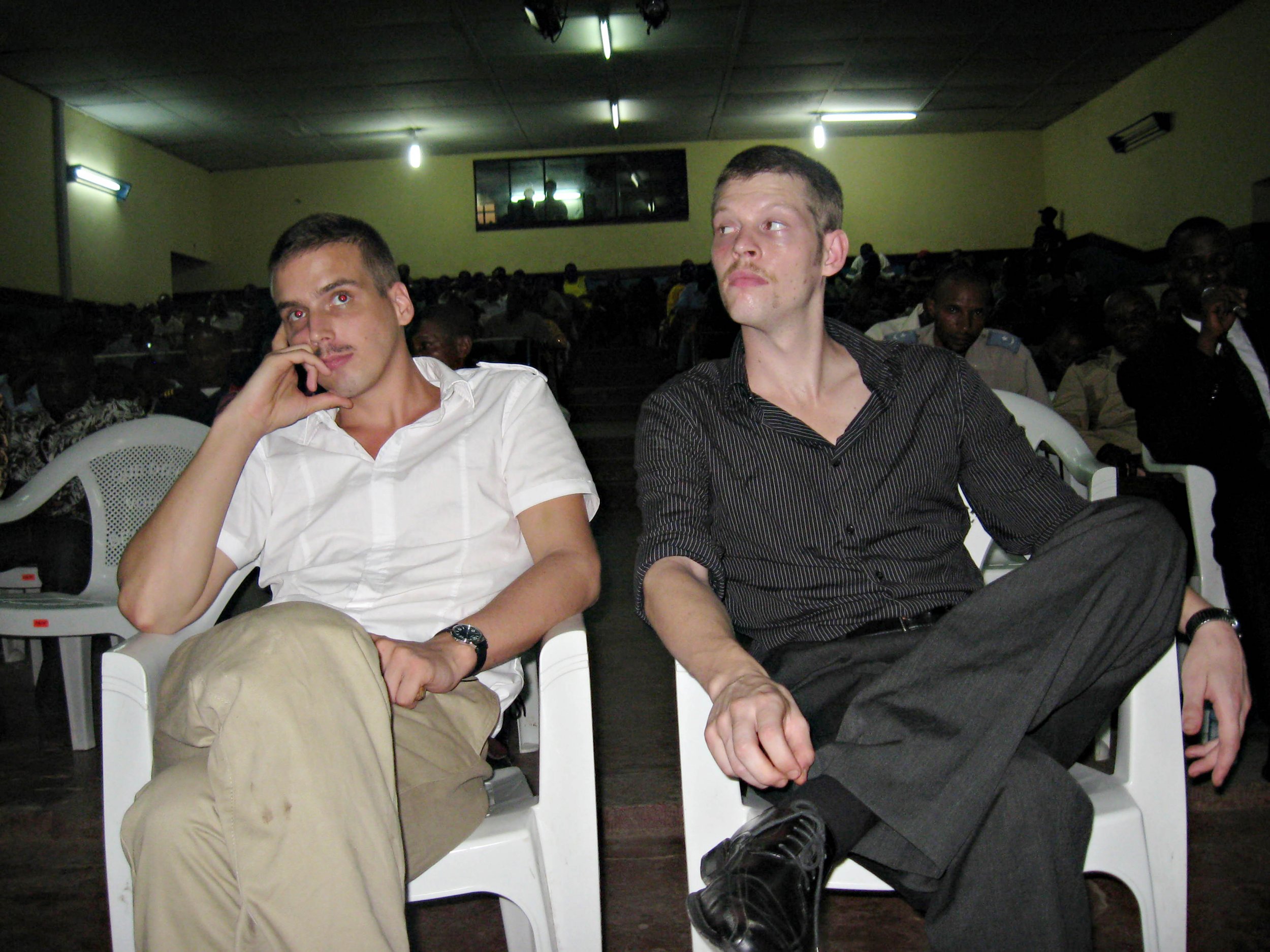 After eight years in a Congolese prison, three trials and multiple death sentences, a British-Norwegian former soldier is finally free.
Joshua French, 35, returned to Norway Wednesday after what was initially an ambitious attempt to set up a private security company in Africa morphed into a nightmare of almost a decade in detention and the death of his close friend and co-prisoner, Tjostolv Moland.
"We are very happy and relieved, especially on behalf of the family," French's lawyer, Hans Marius Graasvold, tells Newsweek from Oslo. "I was afraid that he wouldn't manage to hold on for as long as it took to reach a solution."
French's family, who have faithfully run a blog bringing attention to his case for the past eight years, rejoiced at his return. "Thanks to our dear son and brother for your vitality, strength and endurance. We finally got you home and the joy is indescribable!" wrote French's mother and sister, Kari Hilde French and Hannah French, in a Wednesday blog post.
Born in Norway to a British father and Norwegian mother, French spent part of his childhood in the U.K. and reportedly served in the British Army. But it was his career in the Norwegian military that would ultimately land him in trouble in Congo.
Congolese authorities arrested French and Moland, another ex-Norwegian soldier, in May 2009 on suspicion of killing their driver, a 47-year-old Congolese man named Abedi Kasongo. The Norwegian pair had traveled to Congo allegedly to set up a private security firm and said that their vehicle had been ambushed by gunmen, who had killed Kasongo.
The pair were put on trial later the same year at a military court in Kisangani in the lawless eastern Congo. The court convicted them of multiple charges—including murder, attempted murder and espionage—and sentenced both of them to death. Norwegian authorities complained that the men had not been given a fair trial, while witnesses were paid $5,000 each to appear, according to British charity Reprieve.
The verdict was overturned in April 2010 by a separate Congolese court due to flawed procedures. But in June of that year, a tribunal in Kisangani again found the men guilty of murder and, once again, sentenced them to death and also ordered the Norwegian state and the two men to pay $65 million in damages to the Congolese government. (Congo has not technically abolished the death penalty, and up to 500 people remain on death row in the country, but sentences are rarely carried out—the last execution was in 2003.)
After four years in prison, French's story took a tragic twist. On August 18, 2013, French woke up at the Kinshasa prison where he was being held to find his friend Moland dead. Norway immediately sent investigators to Congo to determine the cause of Moland's death, and a joint Norwegian-Congolese probe found suicide was the cause, according to Reprieve. But despite that finding, Congolese prosecutors put French on trial for Moland's murder and convicted him in February 2014, despite the fact he was suffering from psychosis and refusing to eat for periods during the trial. French was sentenced to life imprisonment.
During French's long imprisonment, Norwegian authorities have continually sought to engage their Congolese counterparts in the hope of securing his release, with the assistance of British government officials. In February, Congo's Justice Minister Alexis Thambwe Mwamba told Norwegian broadcaster NRK that the country's president, Joseph Kabila, had agreed to set French free later in the year. But there were fears that the Norwegian's ill health could mean that he would die in prison: French's mother wrote on May 7 that he had been admitted to hospital four times during his imprisonment and had spent five-and-a-half months in hospital in 2016. "Our greatest wish is to get Joshua French home alive before it is too late," she wrote.
But French's eventual release appears to have been more the result of Congolese authorities running out of patience than of Norwegian mediation efforts. Norway's Foreign Minister Borge Brende said Wednesday that French had been transferred as part of a "humanitarian deal," but that the Congolese government had not pardoned his alleged crimes and that no money had been paid for his release.
Graasvold, French's lawyer, says the ex-prisoner is currently in hospital, but declined to comment on the specifics of his health. But Graasvold does say that French is not expected to serve any time in prison in Norway: "He will receive all necessary medical help but other than that he's a free man."