Congo Telecommunications Ordered Blocked for Election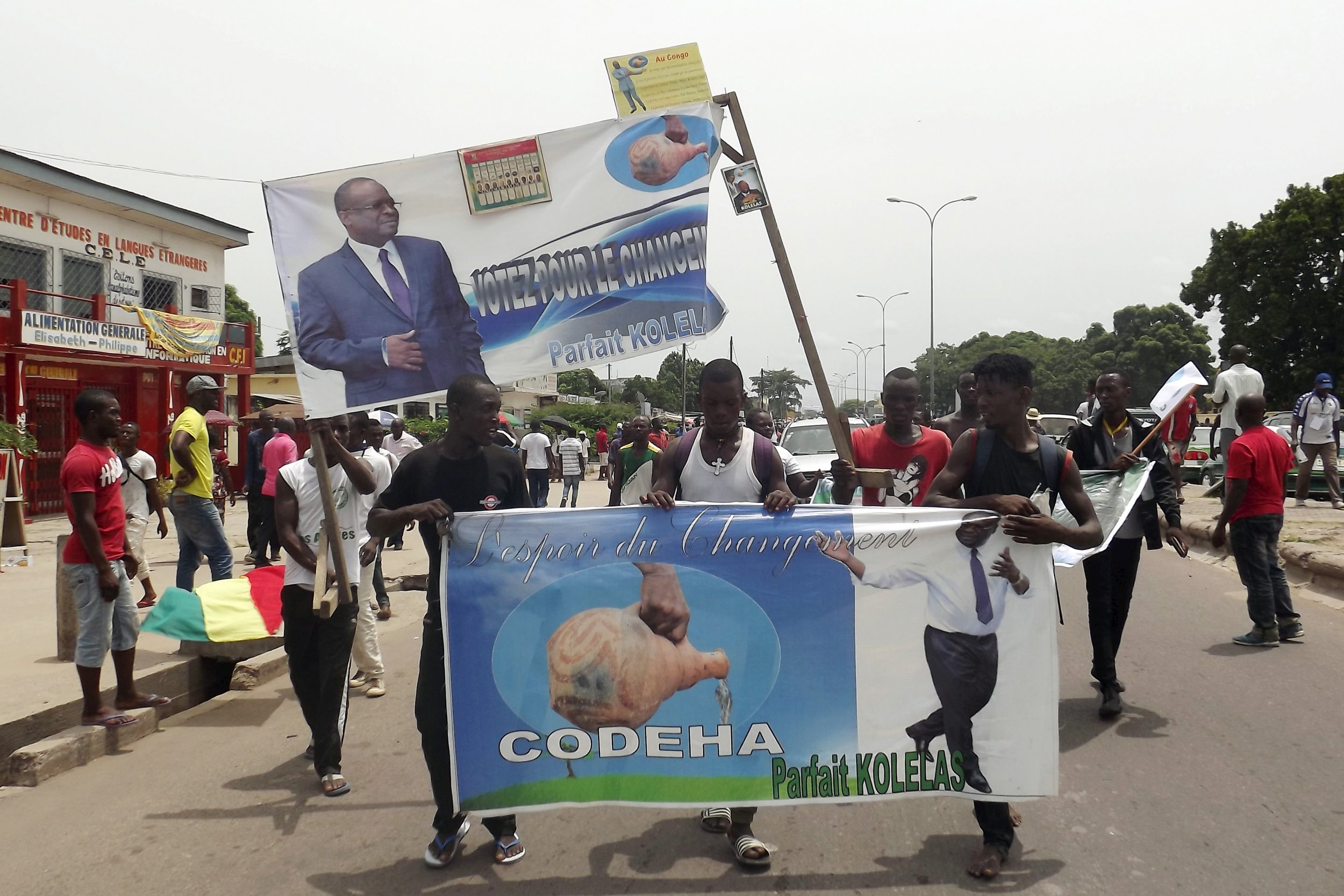 BRAZZAVILLE (Reuters) - Congo Republic's government has ordered the country's two largest telecommunications providers to block all communication during a presidential election on Sunday for security reasons, a government source said on Saturday.
The decision will cause inconvenience and possible alarm in a country where many rely on cell phone communication and a prominent government critic said it would impede the work of election monitors.
President Denis Sassou Nguesso is expected to extend his long rule in the oil-producing nation by defeating eight opponents, including retired General Jean-Marie Mokoko who is seen as the strongest challenger.
Mokoko was summoned to the state security headquarters on Saturday as part of an ongoing security investigation, Charles Zacharie Bowao, the president of the opposition coalition that Mokoko belongs to, told Reuters.
"The Minister of the Interior indeed signed and sent a letter to ... MTN Congo and Airtel Congo to tell them that the state wants them to cut off communication on March 20 and 21 for reasons of security and public tranquillity," the government source told Reuters.
The move to block communications is unusual in the context of an election in Africa, though Uganda shut down Twitter, Facebook and WhatsApp on the day of its presidential election in February.
"(The decision is bad because) there are other things to think about besides elections. Everything is being done so that the election is not transparent," said Joe Washington, president of the Ebina Foundation, an activist group.
Sassou Nguesso has led Congo for 32 of the last 37 years and pushed through constitutional changes last October to remove term and age limits that would have prevented him from standing again.