Congo at War: DRC's Instability a 'Threat to Africa,' Says Kofi Annan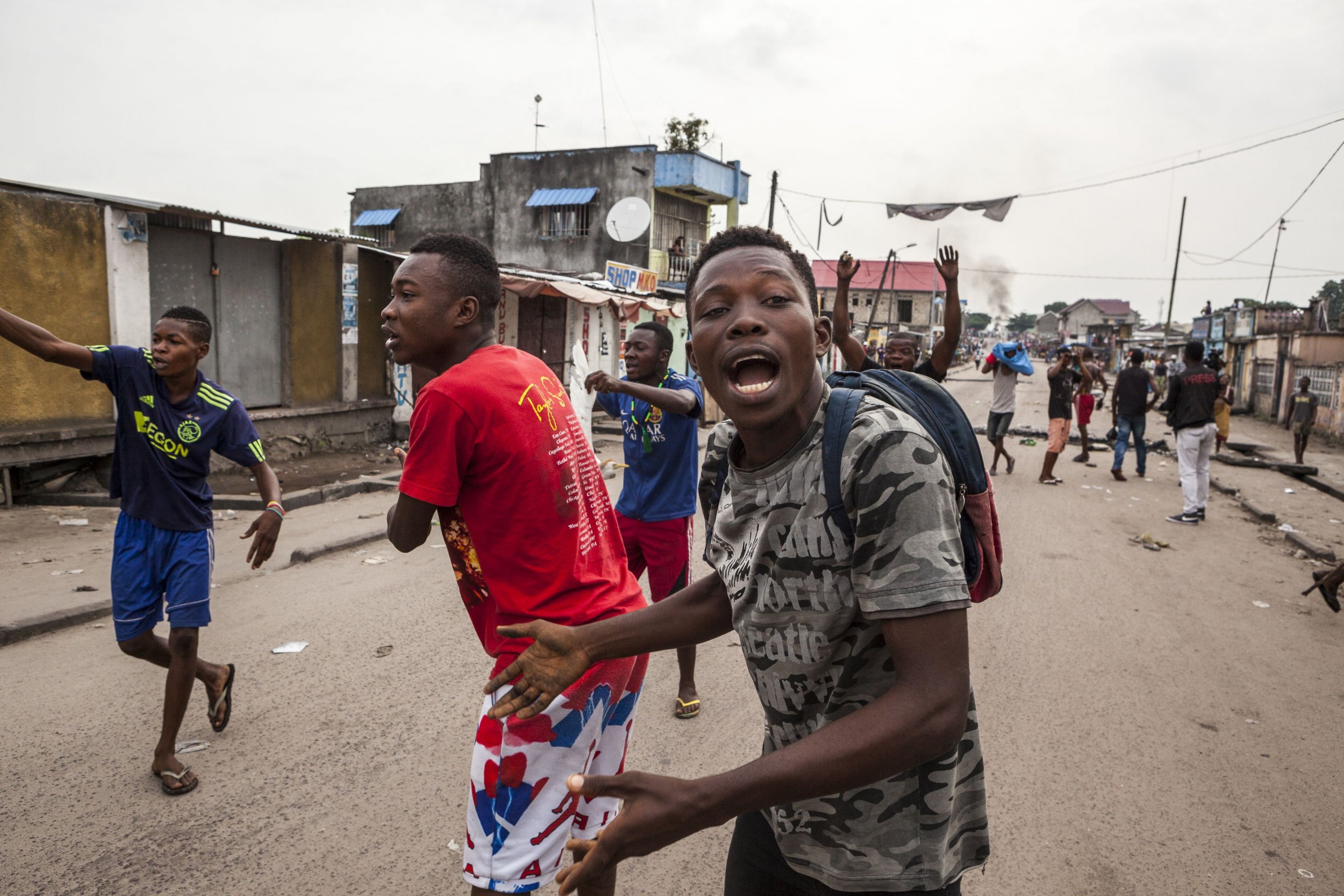 Congo's future "is in grave danger," according to a group of African leaders headed by ex-U.N. Secretary General Kofi Annan, which is calling for elections to be organized as soon as possible in the powder-keg African country.
Congolese President Joseph Kabila was due to step down in December 2016 after serving two consecutive terms. But the vast, mineral-rich country, which is just under a quarter of the size of the United States and has a population of 77 million, failed to organize elections, leading to widespread discontent and deadly protests.
The Congolese government struck a New Year's Eve deal with the main opposition coalition to organize a vote in 2017, with Kabila to step down before the end of the year. But little progress has been made on implementing the deal, and opposition was shaken by the death of its leader, Etienne Tshisekedi.
"We are deeply concerned about the political situation in the Democratic Republic of Congo [DRC], which represents a threat to the stability, prosperity and peace of the Great Lakes region and indeed for Africa as a whole," said the group, which consists of Annan and nine former African presidents.
"We feel obliged to sound the alarm before it is too late."
The central African country has not experienced a peaceful transfer of power since its independence from Belgium in 1960. Kabila came to power following the assassination of his father, Laurent-Désiré Kabila, in 2001.
Congo also suffered the deadliest war Africa has ever seen—between 1998 and 2003—which saw a plethora of rebel groups and militias, some allegedly backed by regional players like Rwanda and Uganda, attempting to oust the government in Kinshasa, Congo's capital. By some estimates, the death toll was as high as 5.4 million, though that figure has been disputed.
President Kabila pledged in April that a vote would be held before the end of the year. But in a recent interview with German magazine Spiegel, the Congolese leader said his country would only undertake "perfect elections," and a vote would not be held if it would result in further chaos.
The New Year's Eve deal was mediated by the country's Catholic bishops, but they withdrew from peace talks in March, citing a lack of progress. "Both the spirit and the letter of the agreement are not being respected," said Annan and his group. "We urge the DRC's political leaders to put the national interest first."
The political crisis resulted in widespread demonstrations in 2016; in the deadliest, opposition groups claimed that 50 people were killed in clashes between protesters and police in Kinshasa in September 2016.
Congo is also dealing with a fresh insurgency in the center of the country. The Kamwina Nsapu militia launched an uprising following the killing of its eponymous leader by security forces in August 2016; the tribal chief had pledged to flush all Congolese security forces out of the Kasai region. At least 400 people were killed in the conflict, and hundreds of thousands displaced. Two foreign U.N. experts, an American and a Swede, were found dead after traveling to the region to investigate alleged abuses.
In addition to Annan, signatories to the statement include Nigeria's former leader Olusegun Obasanjo; former presidents of Ghana John Kufuor and John Mahama; ex-Benin President Thomas Boni Yayi; former South African leader Thabo Mbeki; Benjamin Mkapa, former president of Tanzania; Festus Mogae, ex-leader of Botswana; former Cape Verde President Pedro Pires; and Cassam Uteem, ex-president of Mauritius.