Jean-Pierre Bemba: Ex-Warlord Returns to Congo After Decade in Prison to Run for President
Former warlord and ex-vice president Jean-Pierre Bemba returned to the Democratic Republic of Congo on Wednesday after spending more than 10 years behind bars in The Hague for war crimes.
Bemba, 55, landed at the Kinshasa airport as hundreds of police in anti-riot gear fanned out across the country's capital city. Officers fired teargas at Bemba's supporters who took the streets to welcome the opposition leader.
The former warlord said he will run in the presidential election, which is set to take place in December. Individuals vying for the presidency are required to send their applications by August 8.
"In Bemba, we have a new hope and a new beginning," Secretary-General of Bemba's MLC party Eva Baizaba said.
But President Joseph Kabila said Bemba is not eligible because the opposition leader has an outstanding corruption conviction for witness tampering at the International Criminal Court (ICC).
Bemba was arrested in 2008 in Belgium. He was sent to trial for war crimes he was accused of conducting in 2002 during the Central African Republic's civil war, when he sent his militia into the country to suppress a coup attempt against then-President Ange-Félix Patassé.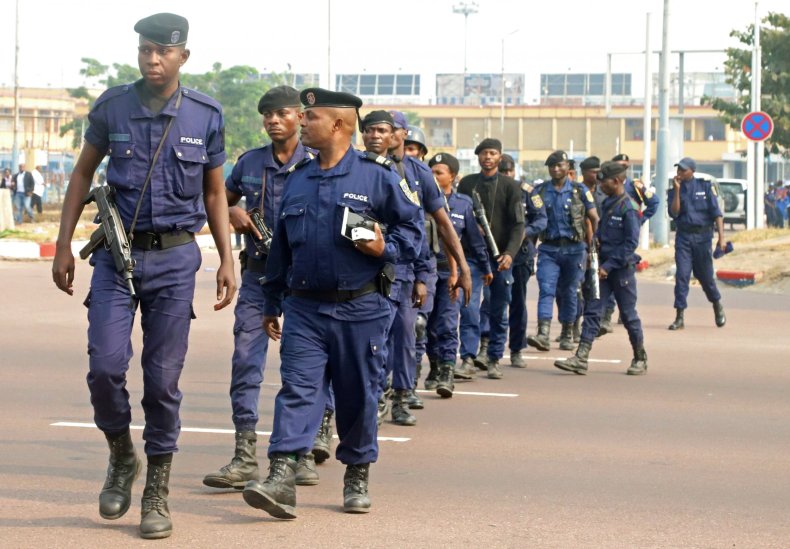 In 2016, Bemba was sentenced to 18 years in prison for murder and rape his forces conducted while in the Central African Republic. In June, International Criminal Court overturned Bemba's conviction for war crimes, and he is now appealing the corruption conviction.
Bemba enters a volatile political atmosphere created by Kabila. The incumbent, who took power in 2001 when his father was assassinated, spurred a constitutional crisis in 2016 by refusing to step down after his second presidential term expired.
He is constitutionally ineligible to run for re-election. However, he has not promised to accept December's election results. A public opinion poll published on Tuesday by the Congo Research Group at New York University and Congolese polling firm BERCI indicated that 62 percent of the population does not believe the country will have a free and fair election.
"I never heard from himself [Kabila] that he will hold elections, but I have also never heard that he will not hold elections ... I hope that he will respect the constitution," Bemba said. "President Kabila is an adversary in politics. The most important to me is what the people of Congo want. If I am doing politics, it's to solve the problems for the people of Congo."
Bemba ran for president in 2006. When he lost to Kabila, gun violence broke out in the capital's streets.