Congo's Denis Sassou Nguesso Extends 32-Year Rule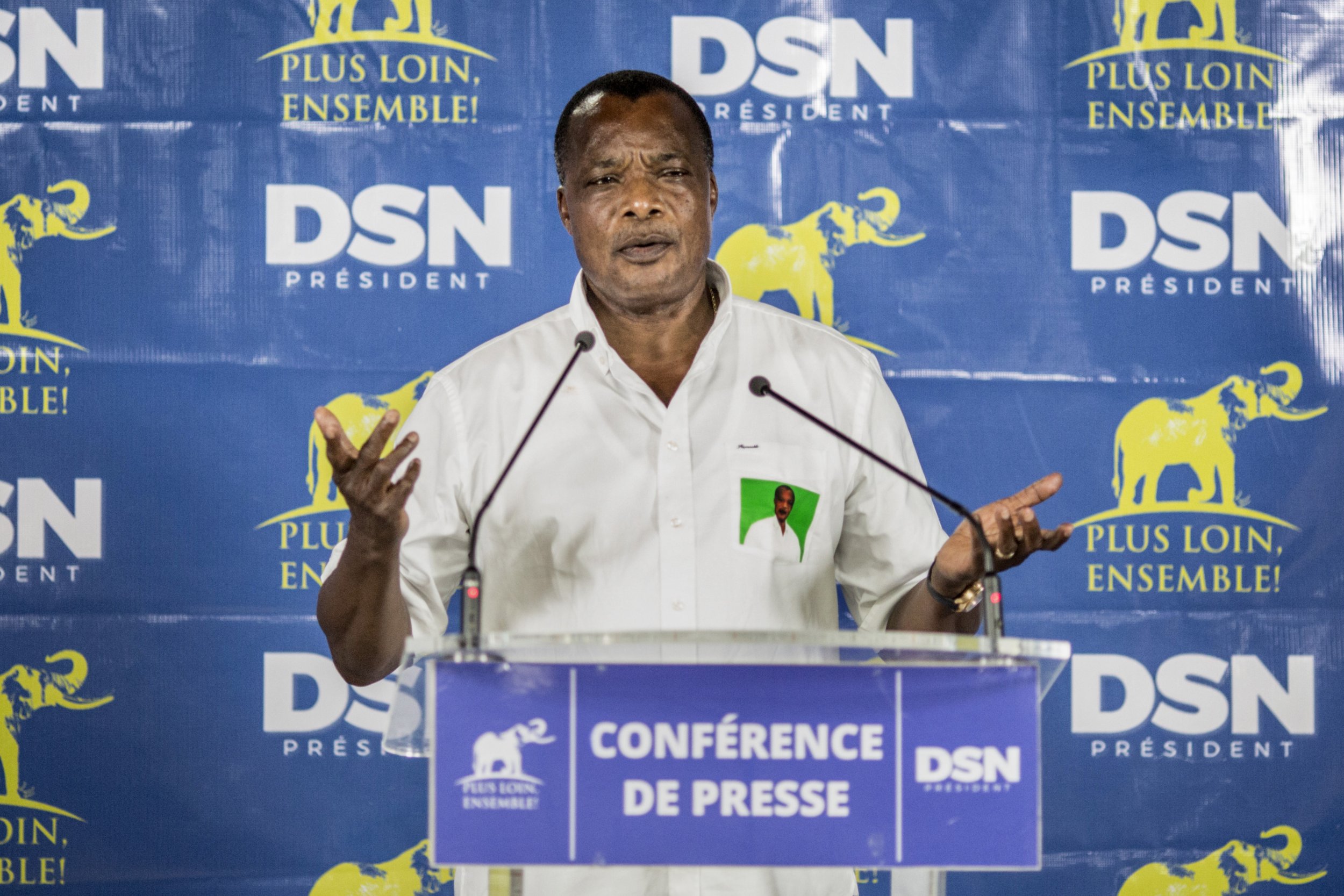 Denis Sassou Nguesso has been re-elected as the president of Republic of Congo in an election the opposition claim was marred by fraud.
Congolese Interior Minister Raymond Zephyrin Mboulou said that Ngusso had won 60.39 percent of the vote in an announcement on state television on Thursday. Nguesso was only able to run in the election after a referendum in October 2015, in which the Congolese people voted overwhelming to alter the term and age limits for a president. The election results still have to be validated by the Constitutional Court before they become official, but Nguesso hailed them as reflecting "the real will of the people," AP reported.
Nguesso, 72, has been in power in Republic of Congo, also known as Congo-Brazzaville, for 32 of the last 37 years. He was installed by the military in 1979 but was voted out in the first multi-party elections in 1992. He returned to power in 1997 following a bloody civil war in the oil-producing African country.
During the election on Sunday, the country experienced a communications blackout after the government ordered the two main telecoms providers to block all mobile and Internet communications in a move possibly designed to thwart the efforts of election monitors. The government also banned the use of motor vehicles while the poll was taking place.
After conducting their own tally, opposition candidates claimed that Nguesso had placed no better than fourth in any major district and that it was "impossible" that the incumbent could claim a victory, Reuters reported on Wednesday. The U.S. State Department also raised concerns about the election, saying that the vote was marred by several factors including "an imbalanced and restrictive media environment" and "significant disparity in access to state resources."