Congo's Female Basketball Players Shine on American Courts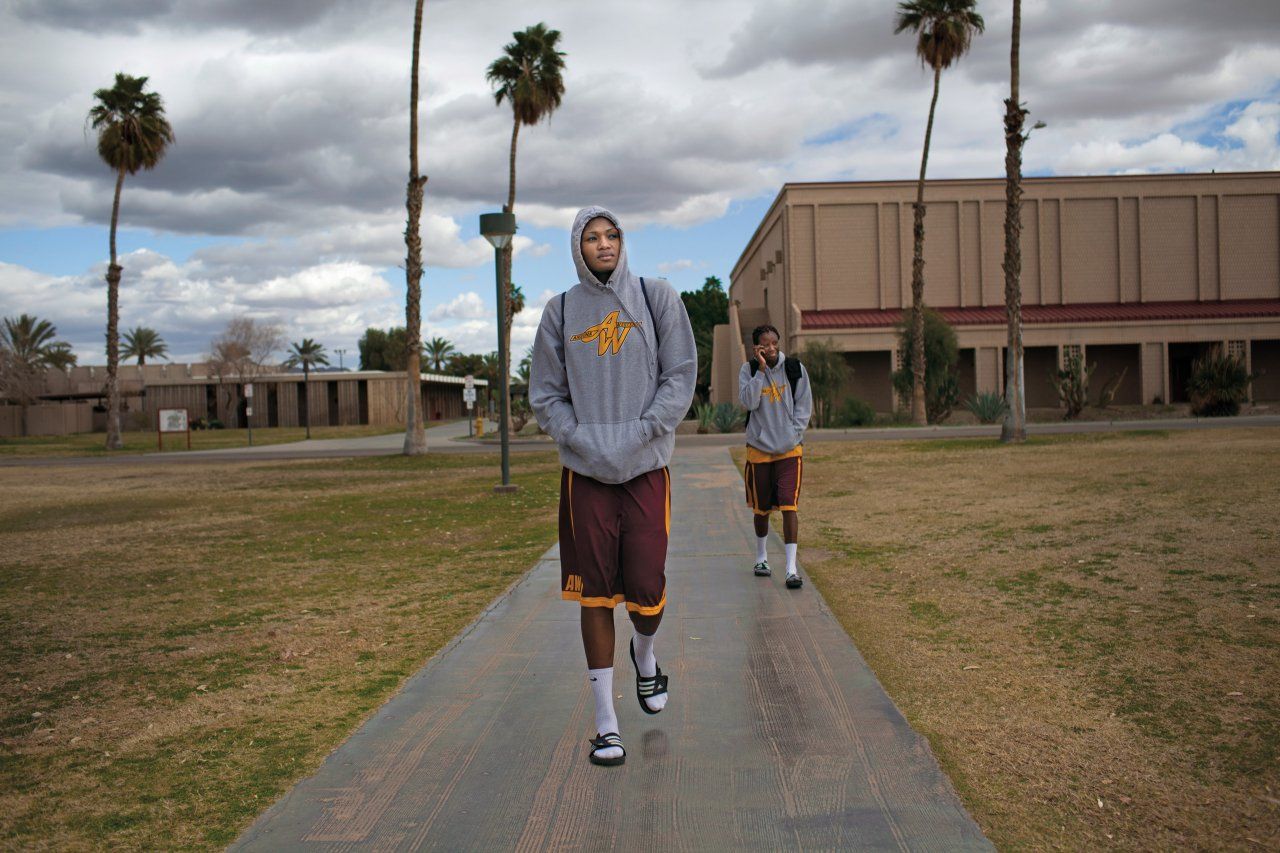 From a distance, she looks like a walking tower. Her slim, six-foot-four frame casts a shadow twice as large, moving in giant strides under a scorching Arizona sun. On most days, Emilie Muanandibu is accompanied by Lisette Longomo, a six-foot tower in her own right. Today, they're heading to their basketball coach's house to cook fufu na mbisi.
"When we took this walk in the summer, people would stop and ask us if we needed a ride," Muanandibu said. "No one could understand why we were walking in such heat."
The pleasure at the other end of this self-inflicted pain is worth it, though. Eating fufu, a mixture of corn flour and grains, with mbisi, sautéed or grilled fish, beats the monotony of cafeteria food at Arizona Western College. Once or twice a month, the two Congolese players on the Lady Matadors basketball team indulge in this traditional meal and reminisce.
"There are no barriers when it comes to fufu. Regardless of where you are you can eat it," Longomo said through a mouthful.
A little more than a year ago, eating fufu meant toiling in her mother's kitchen in Limete, a neighborhood on the outskirts of Kinshasa, the capital of the Democratic Republic of the Congo. The run-down, concrete basketball court where she met Muanandibu was a short walk away. To escape the pitfalls of life in war-torn Congo, the tweens joined basketball club Hatari and began spending most of their time outside of the classroom honing their hoops skills.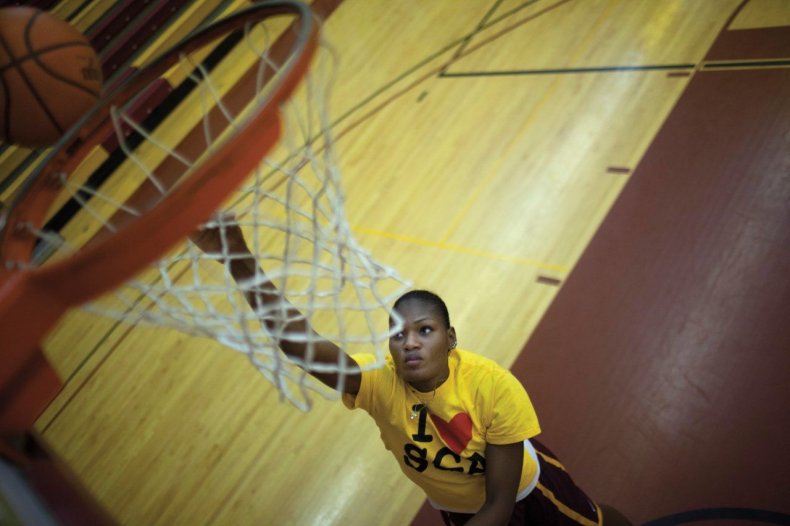 In August 2011, Longomo and Muanandibu became two of AWC Head Coach Patrick Cunningham's chosen few. After seeing videos of the pair on YouTube, the women's basketball coach added them to his list of international recruits, making them the second and third Congolese players he has coached at AWC. Their adjustment to life in the U.S. makes them a small part of a large group of African athletes playing collegiate sports nationwide.
The NCAA doesn't track the growth in African players in American college athletics, but as sports website Overtime Africa reports, there has been a steady growth. Nearly 250 men's basketball Division I players hail from the continent. Cunningham stresses that bolstering a roster with foreign talent is nerve-wracking.
"You can't bring everybody, the girl has to be really good," he said. "With all our players, whether they're from the Congo or from the U.S., we're trying to get them to grow and advance their lives. To provide that opportunity is something that I'm fully for."
In 2009, Cunningham received a YouTube link of team forward Jolie Olingende's highlights from Madame Guy Kasenga, the part-time secretary and full-time team mom of club Hatari. After an ongoing cyberexchange, Olingende moved to Arizona and paved the way for future Hatari club members to follow.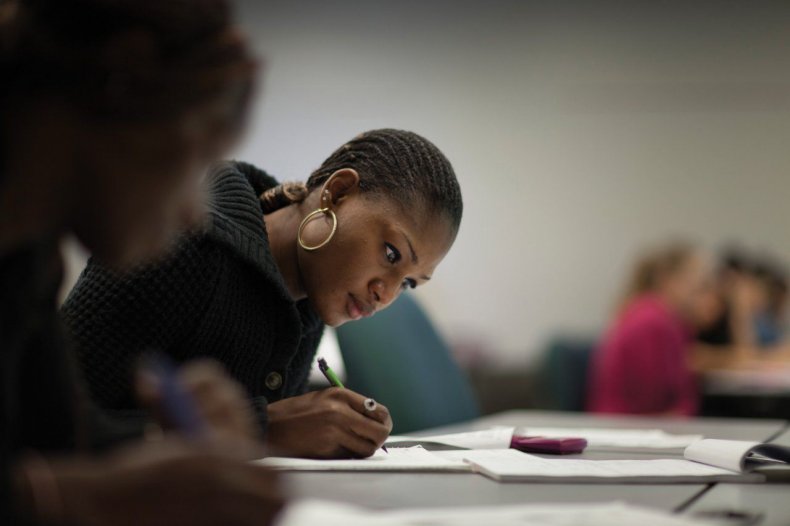 "There's a big door that has been opened for us by a man who we only know on the Internet," said Kasenga, who cofounded club Hatari in 1996. For the past two decades, the former basketball player has scavenged Kinshasa's roughest neighborhoods for young girls in need of guidance. About 90 percent of her players are orphans, she says, stressing that playing a motherly role is crucial.
"I love them, and I want to show them that with school and with sports, they can win in life," said Kasenga. "These girls have it tough because they're not really considered here in Kinshasa."
After decades of constant warfare, Congo has been ravaged socially and economically. More than half of the country's population is younger than 17. Many Congolese girls have fallen victim to rape, with the American Journal of Public Health reporting that, at one point, four women were being raped every five minutes in the country. With the average household income hovering around $230 a year, some Congolese girls have turned to prostitution, in a trend called phenomen tshiell, Lingala for the "whore phenomenon." All of this adds up to a deeply rooted desire to leave the country, by any means necessary.
"My first day here was the hardest," Longomo said, "I didn't understand anything people were saying."
Since migrating to Yuma in southern Arizona, Muanandibu and Longomo have grown accustomed to being the odd women out. Not speaking English is a handicap, which proves most detrimental in the classroom. The girls are struggling mightily in math class, because even numbers are tough to understand when explained in a foreign language.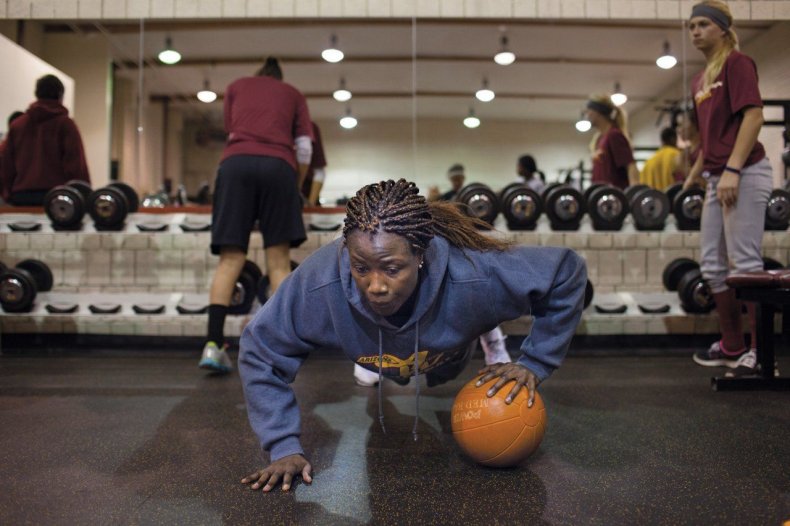 "You go to class and it's all English. You go to practice and it's all English," Muanandibu said. "We're getting better now, but English was definitely the toughest thing early on."
On the court, miscommunication can be the difference between winning and losing. Though their English has improved, there is still the occasional missed screen or broken play, when words get lost in transition. Their teammates, an assortment of West Coasters and Caribbean Islanders, engage them in constant small talk, which has helped them build their vocabulary, for better or worse.
"Wassup, n---a?" Longomo says, greeting a member of the college football team. The words are fluid, and for a second it is easy to forget that the speaker was born nearly 10,000 miles away.
Using Facebook and Skype, the student-athletes stay in touch with their families and former coaches back home. The distance has taken its toll though, as both players acknowledge that the relationships aren't as strong as they once were.
Despite the lows, the pair says starting a new life overseas is a dream come true. The opportunities an American education offers are worth every early-morning workout and extra study-hall hour.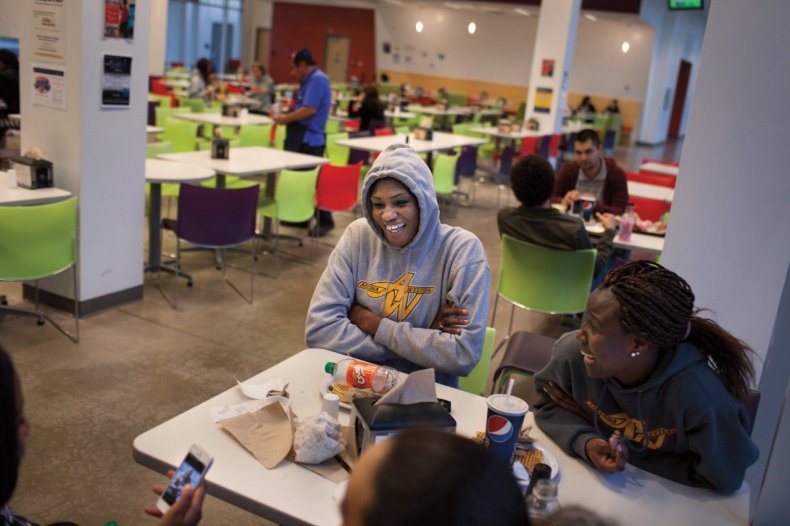 "When I'm done with my studies, I can be somebody, fulfill my ambitions. I can go back to my country and work there," said Longomo, an aspiring physical therapist.
Muanandibu, who is pursuing a career in hotel management, says the plan is to learn as much as possible here to bring back to Congo. "We're not selfish," she said.
Losmie Lutaya, the next player scheduled to make the Kinshasa-to-Arizona transition, will be a Lady Matador come May. Both Muanandibu and Longomo will be gone by then, after completing their two years at the junior college.
"You can't just bring kids over to provide an opportunity for an education. On the other side, we're in the business of trying to win championships," said Cunningham. "You have to have that right kid, who's going to be a high-level basketball player but also be mature enough to handle things academically and socially."