Congo: President Joseph Kabila 'Would be Charged With Treason' If Stepped Down, Says Aide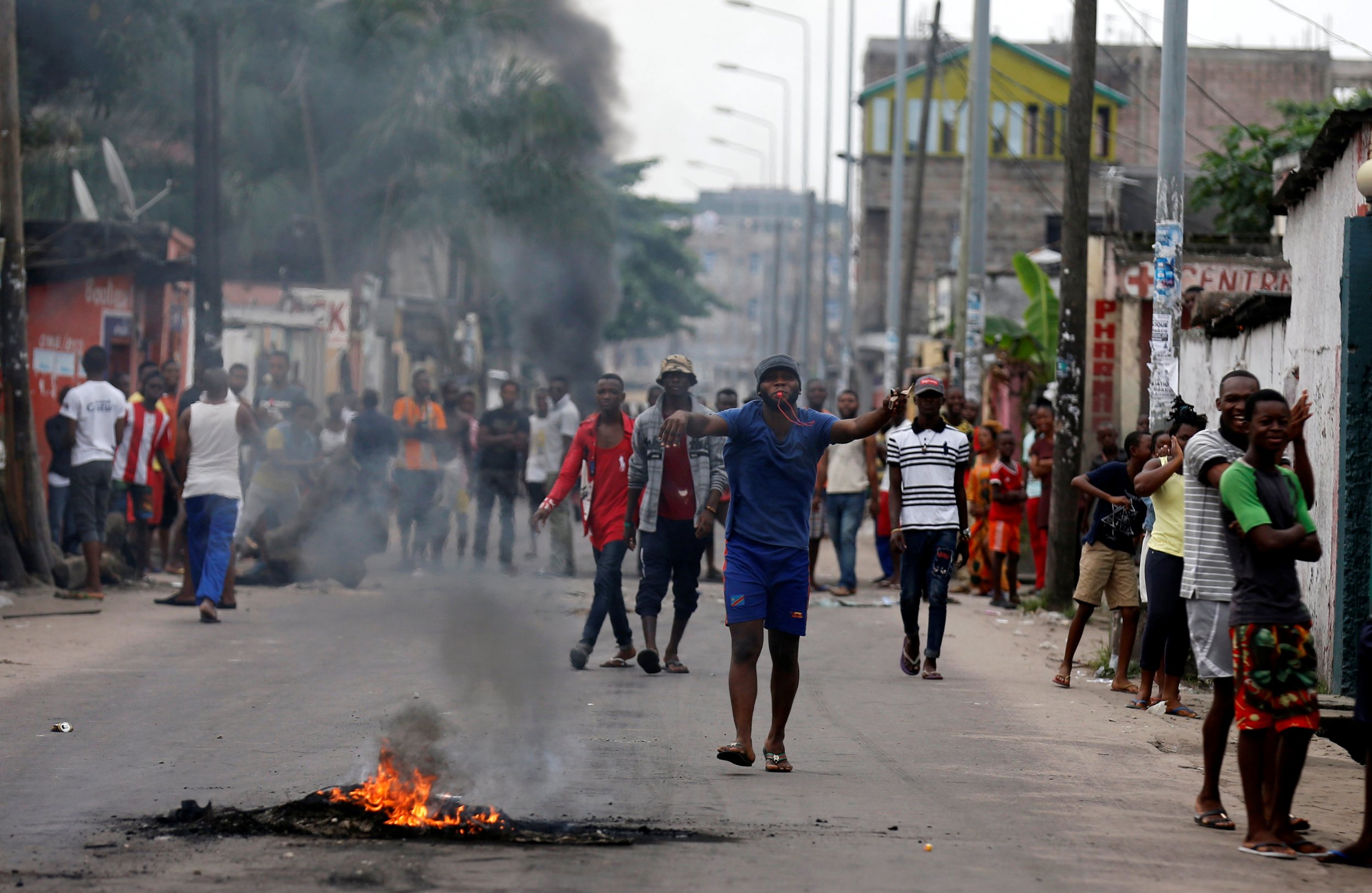 Congo's President Joseph Kabila is not seeking a third term in power but cannot step down or he would be guilty of treason, his chief aide has told Newsweek.
Kabila's second term expired at midnight on Monday, but the 45-year-old president—who has been in power since 2001—has not vacated his post after the country failed to hold elections originally scheduled for November.
Opposition parties and civil society activists have been protesting for months about the delays, demanding that Kabila leaves office by December 19. Hundreds of young people gathered in the capital Kinshasa on Tuesday and were dispersed by police firing tear gas, Reuters reported.
But while tensions are high in the Congo, the largest country in sub-Saharan Africa, there have not yet been violent protests of the scale seen in September. Security forces clashed with protesters in Kinshasa on September 19-20, and 50 people killed; at least one police officer was reportedly burned alive during the protests.
The president's chief diplomat, Barnabé Kikaya Bin Karubi, told Newsweek from Kinshasa on Monday evening that Kabila is duty-bound to stay in post until fresh elections are organized. Article 70 of the constitution states that the president must stay in office "until the president-elect effectively assumes his functions," though analysts point out that article 75 allows for the president of the Senate to take over presidential duties in the case of a death or resignation of the incumbent.
"If he steps down today, he will be tried for treason, because the constitution requires him to stay in office until there is an elected president," Kikaya told Newsweek from Kinshasa on Monday evening.
Congo's electoral commission has indicated that the country, which has a population of 77 million, will not be ready for elections until April 2018 at the earliest.
Kikaya accused opposition parties of stoking civil unrest in the country, which has witnessed political conflict since independence from Belgium in 1960. "The history of the Congo is a history of assassinations, upheavals, mass protests, rebellions," says Kikaya.
"This time, we want a peaceful transfer of power from the incumbent president to an elected president, and the majority of Congolese people have understood that. It's only some political leaders who are actually afraid of the elections, who want to take power through the streets. That's not democratic at all and that's not constitutional."
Congolese opposition parties—including the Rassemblement ("Rally") coalition, which has been campaigning for Kabila to step down—refrained from calling demonstrations over the weekend, as they negotiated with the government in an emergency dialogue mediated by the Catholic Church.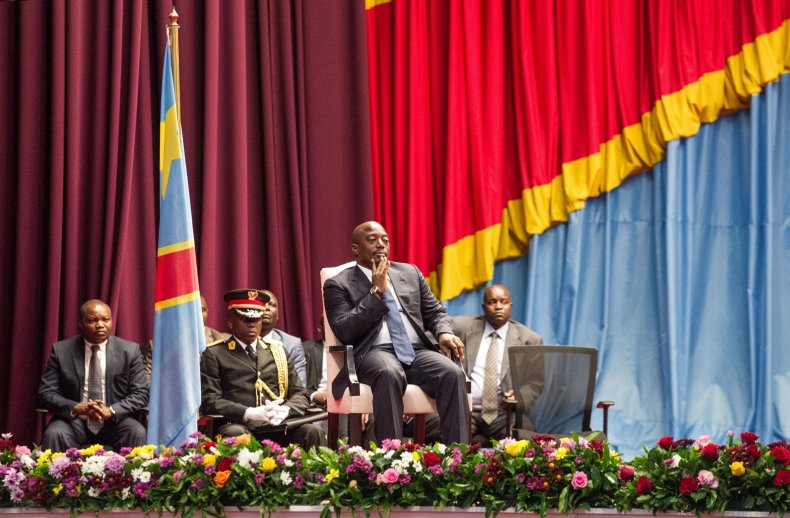 On Tuesday, Étienne Tshisekedi, the leader of Rassemblement and head of Congo's main opposition party, released a YouTube statement calling for Congolese people to "not recognize the illegal and illegitimate authority of Joseph Kabila, and to peacefully resist a coup d'etat that was carried out with the blessing of the constitutional court." Congo's highest court ruled in May that Kabila could remain in power in the interim between the end of his mandate and elections being held.
Human Rights Watch's (HRW) Congo researcher Ida Sawyer was banned from the country in August after bringing to light human rights abuses perpetrated by Kabila's government. She told Newsweek that HRW has confirmed that at least two people have been killed in clashes with security forces in Kinshasa on Tuesday, but that many other unconfirmed deaths have been reported. The U.N. human rights director for the country, Jose Maria Aranaz, told Reuters later on Tuesday that the organization had "solid" reports of 20 confirmed civilian deaths following clashes in Kinshasa.
Sawyer also says that HRW has recorded militia activity in multiple parts of the country, which the organization believes is linked to Kabila's decision not to step down. A plethora of armed groups are active, particularly in eastern Congo, and Sawyer says that various militia leaders have warned in recent weeks that they would take the law into their own hands once Kabila's mandate has expired. Militiamen attacked a prison in the eastern city of Butembo on Monday, killing a South African peacekeeper and police officer according to the United Nations.
Kabila's opponents have accused him of adopting a strategy dubbed glissement—French for "slippage"—buying time in order to prepare an attempt to change the constitution to allow him to run for a third term. But Kikaya says that the "constitution doesn't foresee a third mandate and the president is aware of that." He also claimed that the majority of Congolese people have understood and accepted the need for the president to stay in power.
But an October survey conducted by the New York-based Congo Research Group—which interviewed more than 7,500 Congolese face-to-face across the country—found that almost 75 percent of respondents wanted Kabila to leave power by the end of 2016, while four in five rejected any prospect of changing the constitution to allow Kabila to seek a third term. "I would tend to rely on a statistically-representative survey rather than anecdotal evidence, which is what he [Kikaya] seems to be relying on," says Jason Stearns, director of the Congo Research Group.