'Congratulations America' Trump Angry Tweets as Russia Probe Enters Second Year
President Donald Trump has slammed the ongoing Russia probe as it enters its second year, tweeting "Congratulations America" as the investigation continues to rumble along.
Trump has long been critical of special counsel Robert Mueller's inquiry into alleged collusion between Russia and the Trump campaign team, referring to it as a "witch hunt" on a number of occasions. The president previously mentioned that people had suggested he fire Mueller.
"Congratulations America, we are now into the second year of the greatest Witch Hunt in American History...and there is still No Collusion and No Obstruction. The only Collusion was that done by Democrats who were unable to win an Election despite the spending of far more money! " the president tweeted on Thursday morning as the investigation moved into its second year.
One year into the probe, four of Trump's former campaign aides have been indicted. Rick Gates, George Papadopoulos and former national security adviser Michael Flynn have all admitted that they lied to investigators and have made plea deals with Mueller, while the fourth, Paul Manafort, is contesting the allegations.
The probe has also resulted in the indictment of three Russian entities and 12 Russian nationals.
However, the president has maintained that the probe is "fake news" and has been outspoken in his dismay that the investigation is continuing.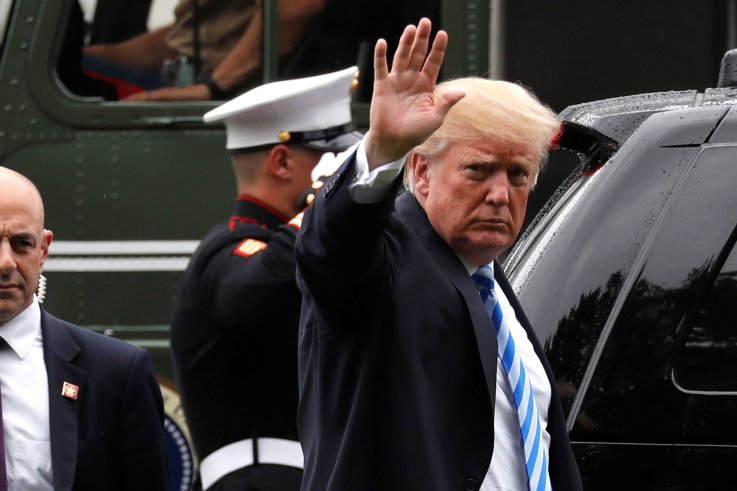 The president also tweeted on Thursday about claims the FBI had an informant inside the Trump campaign, following his recently appointed lawyer Rudy Giuliani's suggestion on Fox News that it was possible this was the case.
"Wow, word seems to be coming out that the Obama FBI "SPIED ON THE TRUMP CAMPAIGN WITH AN IMBEDDED INFORMANT," the president tweeted shortly after slamming the Russia probe.
'Congratulations America' Trump Angry Tweets as Russia Probe Enters Second Year | U.S.