House Votes to Reverse Obama Rule Blocking States From Defunding Planned Parenthood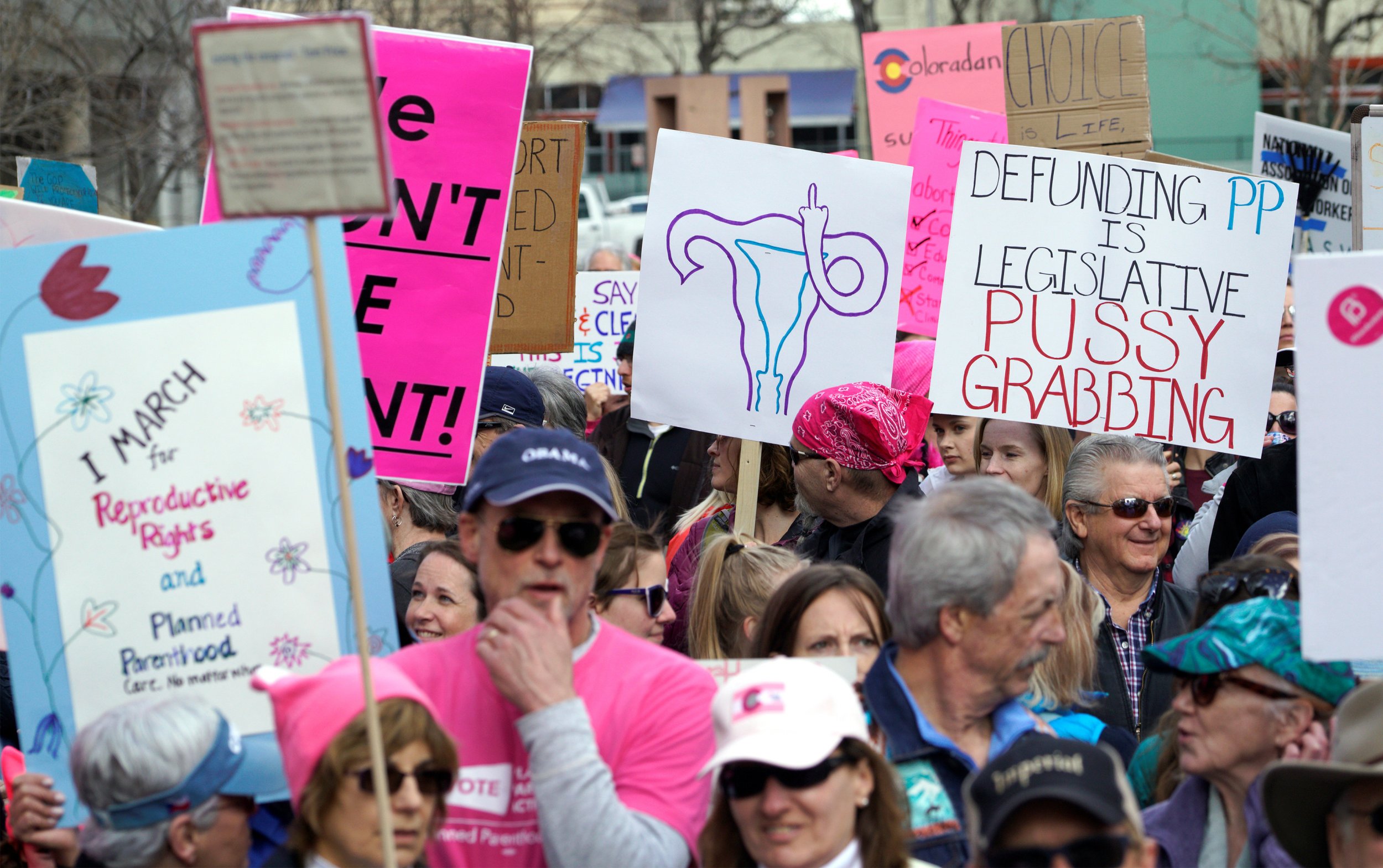 Updated | House representatives voted on Thursday to reverse an Obama administration regulation that blocks states from withholding federal family-planning dollars from Planned Parenthood affiliates and other health centers that provide abortions.
President Barack Obama made the decision about Title X funding, the federal family-planning program introduced under President Richard Nixon, in the final days of his presidency. The rule, which went into effect two days before Trump took office, states that state and local government must distribute federal family-planning funds, which cover health care services including contraception, STD testing, cancer screenings, breast exams and fertility treatment, to relevant health centers, even if they perform abortions. However, no federal funding goes toward paying for abortion procedures in the U.S.
House representatives voted 230 to 188 to overturn the rule, outlined in resolution, H.J. Res 43. Two Republicans voted against the resolution, whole two Democrats voted in favor of it. The resolution will now undergo a vote in the Senate; if passed, it will reach the desk of President Donald Trump.
Buoyed by a wave of anti-abortion legislation introduced into state legislatures this year and emboldened by Trump's determination to appoint an anti-abortion judge to the vacant Supreme Court seat, the House "will vote to strike down that rule," House Speaker Paul Ryan said in a statement. Ryan said the House would use the Congressional Review Act to reverse the rule.
Related: Oklahoma bill would require men to give permission for abortion
"Rolling back the rule on qualifications for Title X is dangerous—it could prevent millions of people across the country from getting the health care they need," Dr. Willie Parker, board chair at Physicians for Reproductive Health, said in a statement on Thursday. "The people who rely on Title X funding—including people of color, people with low incomes, and those who live in rural areas—already face obstacles to getting health care."
"This rule will strengthen access to essential services like cancer screenings and contraception for some of the most vulnerable patients in this country," Dr. Karen A. Scott, chief medical officer at the Department of Health and Human Services, said in a statement after the rule was approved last year.
The new resolution's co-sponsors instead want Title X funding to be redirected to just health centers that do not provide abortion services. However, reproductive rights advocates say that might be difficult, as many clinics that provide women's and reproductive health services also perform abortions. Planned Parenthood affiliates account for roughly 10 percent of health clinics that receive Title X money, although those centers treat about one-third of people that receive services covered under the law, The News York Times reports.
Ryan says the current rule "effectively forces states to fund abortion services through Planned Parenthood." House Majority Leader Kevin McCarthy also said in a statement that the rule "forces states to administer Title X health care funding to abortion providers like Planned Parenthood." Reversing the "morally reprehensible" rule "fulfills two promises made to the American people," said Ryan: First, it "restores federalism"; second, it is pro-life.
The hearing comes nearly a month after the annual anti-abortion March For Life, which this year included a speech by Vice President Mike Pence. Last weekend, rallies calling for Planned Parenthood to be defunded were held around the country; many of the demonstrations were met with counterprotests in favor of abortion rights.
This article has been updated to include information on the congressional vote.