'Congress To Act' Trends After Nearly 150 Businesses Urge Legislators to Pass Red Flag Laws, Background Checks
A letter urging gun control reform signed by nearly 150 companies garnered the attention of the masses on Thursday, causing "Congress to Act" to trend on Twitter.
The letter, addressed to "Members of the Senate," was sent on Thursday and published by The New York Times. It asserted that gun violence in America was "preventable," not "inevitable" and advocated for the passage of two regulations that were characterized as "common-sense gun laws."
"We urge the Senate to stand with the American public and take action on gun safety by passing a bill to require background checks on all gun sales and a strong Red Flag law that would allow courts to issue life-saving extreme risk protection orders," the letter said.
Gun control has been a topic of conversation for years and is often most talked about after a tragic shooting. The debate over how to prevent the loss of more lives was reignited after the August shootings in El Paso, Texas, and Dayton, Ohio, and the most recent mass shooting in Odessa, Texas. Almost 40 people were killed and more than 70 were injured between the three shootings.
The letter's signatories acknowledged the mass shootings, as well as gun violence in Chicago; Canoga Park; Gilroy, California; Newport News, Virginia; and Brooklyn, New York. As leaders of companies that have "significant business interests in the United States," the signatories said they had a responsibility and obligation to advocate for the safety of employees, customers and all Americans.
Among the CEOs to sign the letter were Brian Chesky, head of Airbnb, Dick's Sporting Goods' Edward Stack and Twitter's Jack Dorsey.
The letter applauded the background check system, which was implemented 25 years ago, but wrote that it hasn't been updated to reflect how people purchase firearms in the present day.
"The Senate must follow the House's lead by passing bipartisan legislation that would update the background checks law, helping to keep guns out of the hands of people who shouldn't have them, in an effort to save lives," the letter stated.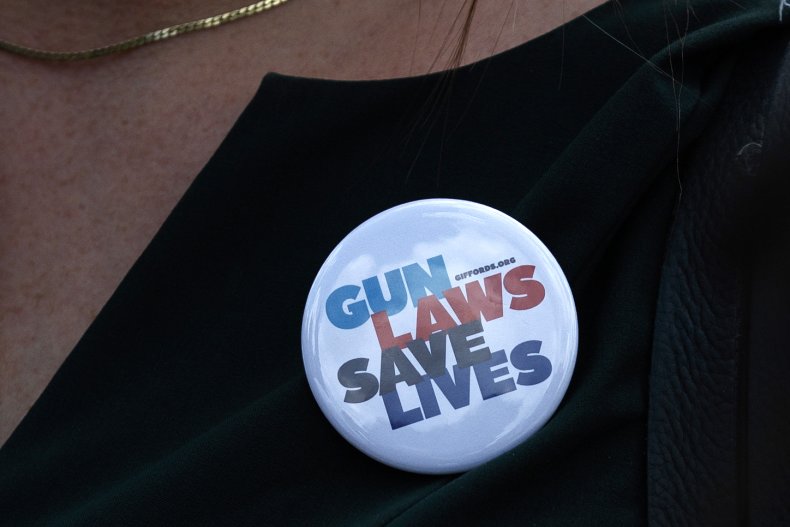 House Resolution 8, which was passed in February, would require background checks for private gun sales and close certain loopholes. On Monday, Speaker of the House Nancy Pelosi pressured Senate Majority Leader Mitch McConnell to support the bill's passage in the Senate during a press conference. She said that she spoke to McConnell about the bill and noted that no one's political survival was more important than "the survival of those in our communities."
Along with universal background checks, Thursday's letter urged the passage of Extreme Risk laws, commonly referred to as Red Flag laws. It explained that those who carry out mass shootings or use a firearm to end their own life often display warning signs ahead of time.
With Red Flag laws, measures that have been championed by President Donald Trump, certain individuals can petition for a court order to temporarily remove firearms from someone deemed at risk. Advocates for the reform measure credit it with being able to prevent tragedies before they happen, although critics argue it could be a slippery slope leading to a larger crackdown on firearms and a violation of constitutional rights.
"These proposals are common-sense, bipartisan and widely supported by the American public," the letter concluded. "It is time for the Senate to take action."