Congress Approval Rating Hits Lowest Point of Trump Era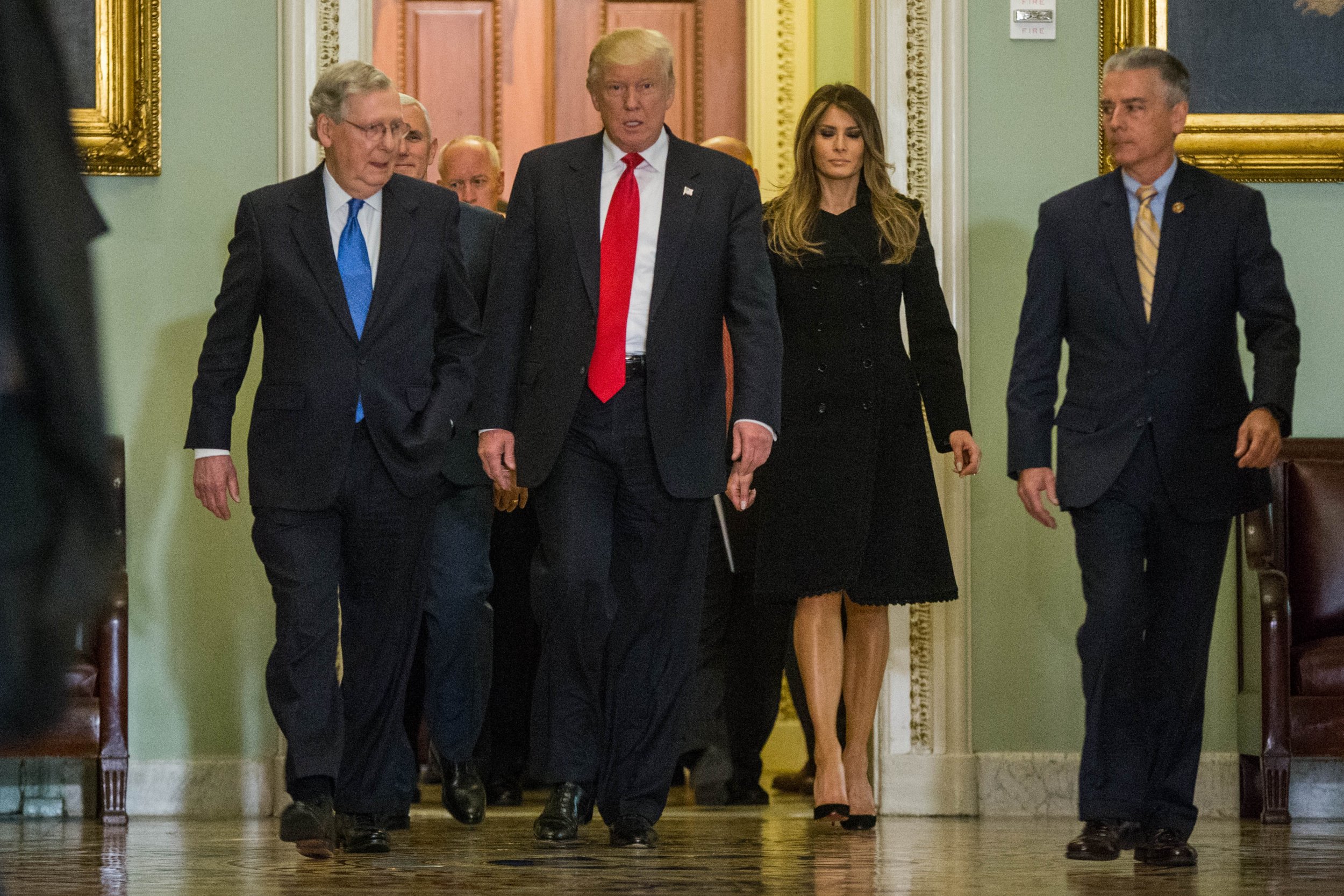 Congress has reached its most unpopular point so far in the Trump era. As the president might tweet: Sad!
According to the most recent figures from Gallup, approval of Congress is at 16 percent, which is consistent with numbers from August. The last time the approval rating for Congress was lower was in July 2016, when it hit 13 percent.
It may not have seemed possible, but Congress has actually becoming increasingly unpopular under Donald Trump.
Congress began 2017 with a 19 percent approval rating and hit a high of 28 percent in February. Since then, its approval has steadily declined, rising slightly in June before plummeting to 16 percent by August and September.
Historically, parties that control Congress tend to get popularity boosts from their supporters. This hasn't been the case for Republicans, who have an approval rating of 18 percent, according to Gallup. Republican approval reached a high of 50 percent in February but has declined precipitously since that time, rising only for a brief time in June.
Meanwhile, an August Harvard-Harris poll showed Republican Senate Majority Leader Mitch McConnell is the most unpopular politician in America, with an approval rating of 19 percent. Thus, on both a broad and an individual level, the GOP could be viewed as the stinky kid in the sandbox nobody wants to play with.
To be fair, Democrats aren't exactly freshly bathed either, with a current approval rating of 14 percent. But their unpopularity has at least been steadier when compared with the Republicans. The highest approval Dems reached in 2017 was 17 percent, in January.
For the most part, though, it must be said approval of Congress has hit rock bottom in the Trump era due to the Republicans.
It's not all that surprising Congress has increasingly fallen out of favor with the public under Republican leadership. The GOP made several failed efforts to repeal and replace the Affordable Care Act (Obamacare), and it hasn't passed any major legislation under Trump so far.
Trump should take at least some of the blame for this, given that he arguably hasn't provided much guidance along the way—other than those tweets.
There have actually been several points when the president has used Twitter as a platform to bash the leaders of his own party (and the GOP more generally), which has been bizarre to watch. Indeed, the commander in chief seemingly has earned another title: cyberbully in chief.
Trump's insistence on governing via social media might help explain why he's been a historically unpopular president. Polls have shown most Americans would like Trump to stop tweeting, and that has included his supporters.
So perhaps Trump should holster his Twitter fingers and lend Congress a hand once in a while. Who knows, they could actually end up getting something done.