House Bans Consumption of Dogs and Cats for Most but Not All Americans
The House of Representatives passed a bill Wednesday that outlaws the killing of cats and dogs for human consumption. It was a major victory for animal rights groups.
The bill prohibits the slaughter, transport, purchase, sale, trade or possession of dogs and cats for human consumption in the U.S. It was sponsored by Republican Representative Vern Buchanan and Democratic Representative Alcee Hastings, both of Florida.
Killings cats and dogs for eating is still legal in 44 states, with only California, Georgia, Hawaii, Michigan, New York and Virginia having laws that explicitly ban the practice, reported CBS.
According to the Animal Welfare Institute, a restaurant in Philadelphia was closed several years ago after it was caught slaughtering cats chained in the basement to be served as food.
The Dog and Cat Meat Trade Prohibition Act of 2018, also known as HR 6720, does provide exemptions for Native American tribes who may slaughter or trade cats or dogs for religious ceremonies.
"Dogs and cats provide love and companionship to millions of people and should not be slaughtered and sold as food," Buchanan said in a statement after the bill was passed.
Hastings added: "The House of Representatives has voted to unify animal cruelty laws across the country, which would prohibit the slaughter of dogs and cats for human consumption.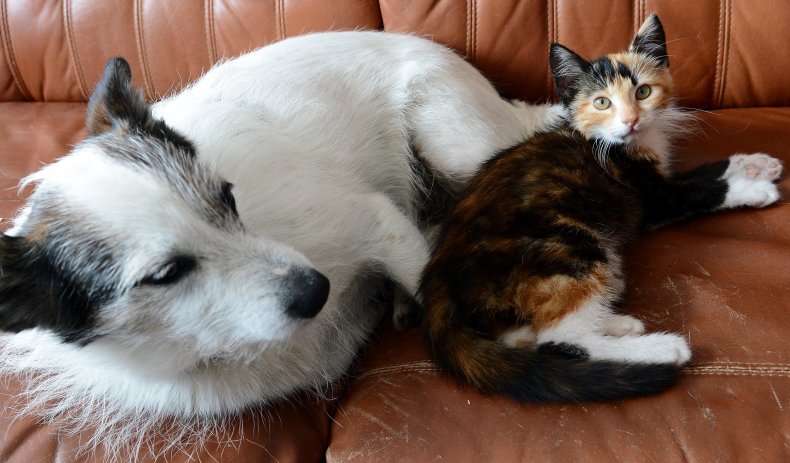 "I am proud to have championed this effort in Congress to explicitly ban the killing and consumption of dogs and cats across the United States, and am greatly appreciative of my friend and colleague Congressman Buchanan for taking the Dog and Cat Meat Trade Prohibition Act across the finish line today."
The Animal Hope and Wellness Foundation lobbied for the bill, citing how the U.S could not condone foreign countries for killing and eating cats and dogs if it was still legal across large areas of the nation.
Kitty Block, acting president and CEO of the Humane Society of the United States and president of Humane Society International, also praised the House for passing the bill.
"Ending the consumption of dogs and cats and shuttering thousands of dog meat farms is a top priority for HIS," she wrote in a blog post.
"Passage of the bill represents an important expression of unity with Thailand, Hong Kong, Taiwan, the Philippines and Singapore, which outlawed the dog meat trade, and Hong Kong and Taiwan, which banned the cat meat trade. It also helps serve as an example for other countries that could take action to end trade within their borders, including China, South Korea, Vietnam, India and Indonesia."
The bill will now move to the U.S. Senate for a vote before reaching the president's desk for his signature.