Congress Can Help Reduce Surprise Medical Bills | Opinion
The Biden administration and Congress have made multiple efforts to crack down on "Surprise Medical Bills" to protect patients from exorbitant out-of-network bills during emergency services. These efforts are a positive step, but are incomplete. Patients are still frequently surprised and frustrated by outpatient fees that differ markedly between standalone facilities and hospital-owned outpatient departments. Congress must equalize site-of-service payments to protect patients from arbitrarily higher costs and to help put Medicare on a more sustainable funding path.
Outpatient care consists of office visits, testing, and procedures that do not involve an overnight hospital stay. These encounters can occur at hospital outpatient facilities or at physician-owned facilities, like doctors' offices or Ambulatory Surgery Centers (ASCs). When doctors order diagnostic tests or procedures, they usually think they are acting in the best interests of their patients by sending them to an affiliated facility. However, many doctors, like their patients, are unaware that site-of-service for outpatient procedures has a dramatic effect on the costs patients pay. Enforcing existing price transparency laws would give consumers more control over their personal health care expenditures, create more free market choices, and encourage patients to receive their outpatient care in more efficient and affordable settings.
ASCs have been a major disrupter to the status quo. Competing with hospital outpatient surgical departments, ASCs have increased the scope of procedures that can be safely done with better efficiency, cost accounting, and a lower cost of care. State lawmakers should increase competition and lower costs by repealing ASC "Certificate of Need" laws and state restrictions that prevent them from performing all procedures approved by the Centers for Medicare and Medicaid Services (CMS).
CMS distinguishes between hospital-owned outpatient facilities and private or physician-owned facilities when it comes to reimbursement for procedures or diagnostic tests. Private payers follow CMS's lead. For example, Medicare pays 141 percent more for the first hour of chemotherapy infusion in a hospital outpatient department (HOPD) than a freestanding office, and 105 percent more in on-campus HOPDs than in freestanding offices for a midlevel office visit. Commercial payers pay 2.7 times more for chemotherapy in an HOPD than in a physician's office. Patients whose insurance plans have co-pays set as a percentage of their total cost of care will unknowingly pay a much higher out-of-pocket fee if their procedure is done in a hospital setting.
These higher rates have given hospitals artificial incentives to purchase physician practices, reducing competition, increasing health care costs, and shifting the site-of-care to more expensive settings. The Medicare Payment Advisory Commission found found the volume of chemotherapy administration in freestanding clinician offices fell 5.4 percent between 2015 and 2019, and increased 27.8 percent in HOPDs. It has identified 57 services that should be paid the same reimbursement regardless of where they are provided—but currently are not. Congress passed legislation in 2015 establishing site-neutral Medicare payments for off-campus HOPDs, but grandfathered in existing HOPDs and all those under construction. In 2021, CMS finally prevailed over hospital litigation and eliminated the higher rates for grandfathered HOPDs, but more remains to be done.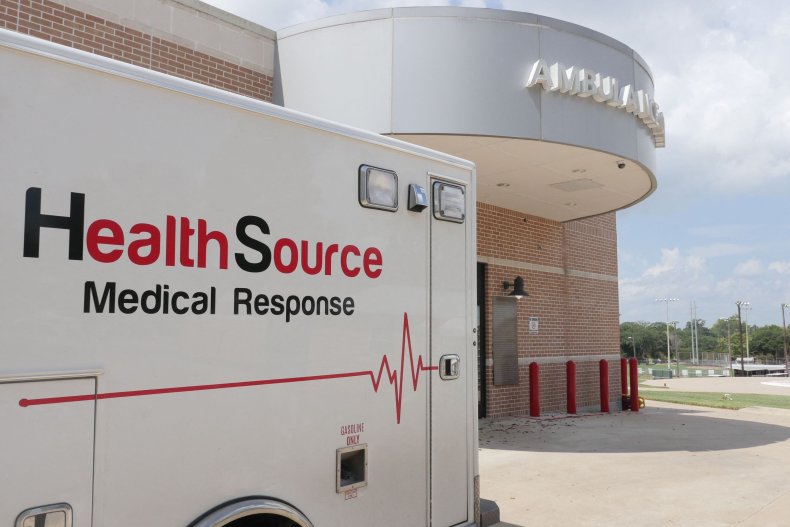 Site-neutrality legislation would protect both patients and taxpayers. The Committee for a Responsible Federal Budget estimates that establishing site-neutral payment policies would reduce Medicare spending by more than $150 billion and save seniors nearly $100 billion in premiums and cost sharing over 10 years. Congress would have to pass legislation to achieve these savings for taxpayers, as savings generated from unilateral CMS action would automatically be reinvested into higher Medicare rates. Implementing similar policies in the commercial marketplace would reduce premiums and patient cost sharing by as much as $386 billion and $73 billion, respectively.
There are legitimate reasons someone with high comorbidities would need to have a procedure done in a hospital rather than a surgery center, but hospitals can be fairly compensated for these cases through a budget-neutral risk adjustment program. Hospitals should also be compensated for caring for a disproportionately low-income population and with higher rates for emergency department, critical care, and trauma care visits to maintain emergency capacity.
States across the country are beginning to pass legislation to address site-of-care payment disparities and transparency in Medicaid and the commercial sector. Legislation was introduced in the last Congress on this issue as well.
While Republicans have pledged not to cut Medicare, changing the program's site-of-service reimbursement policies would make its financing more sustainable without raising taxes, cutting benefits, or harming beneficiaries. If smaller and leaner facilities can provide care to a large segment of the population with similar outcomes and better patient experiences, then patients should expect all facilities—hospital and standalone—to compete on a level playing field to provide a similar scope of care at the lowest possible cost.
With Americans struggling to pay bills amid runaway inflation, the real surprise for patients may be that a facility closer to their home may have been cheaper with comparable quality care. Congress should enforce existing price transparency laws and pass site-neutrality reimbursement policies to modernize Medicare to the benefit of all Americans.
Bobby Jindal (@BobbyJindal) was the governor of Louisiana from 2008-2016 and a candidate for the 2016 Republican presidential nomination. Dr. Neil Gheewala is a Structural Interventional Cardiologist with Pima Heart and Vascular in Tucson, Arizona. They are both board members of U.S. Heart and Vascular, which operates Ambulatory Surgery Centers.
The views expressed in this article are the writers' own.