Congressional members' cooperation to provide relief during the pandemic to the Americans has not only been beneficial for the country, but good for how voters view them. About a month after they unanimously passed the Coronavirus Aid, Relief, and Economic Security (CARES) Act last spring, congressional lawmakers received their highest approval rating in 11 years, according to Gallup.
But since then, that bipartisan spirit was noticeably absent for nine months. As legislators argued over additional relief and ahead of Monday's passage of a $900 billion package, the 116th Congress' approval rating hit its lowest point since it convened on January 3, 2019.
Of the 1,018 adults Gallup polled between December 1 and 17, only 15 percent approved of the job Congress was doing. Still above the all-time low of 9 percent, which Gallup measured in November 2013, Congress' approval rating is 16 points lower than the 31 percent high reported in spring.
The CARES Act, a $2.2 trillion package, provided much-needed relief to individuals and businesses that suffered financially from the pandemic. Legislators largely agreed additional help was needed but spent months arguing over the size of the need.
Democrats passed a $3 trillion package in May, and then supported a new version of it at $2.2 trillion in October. However, both attempts were thwarted by Republicans, who attempted to unlock unused funds for the Paycheck Protection Program and pass a $500 billion package, only to have their efforts blocked by Democrats.
After months of partisan fighting, legislators unveiled a bipartisan, bicameral relief package on December 1. At $908 billion, legislators acknowledged that neither party would be completely happy with the package but said it was intended to provide "emergency" relief to Americans. Congress merged the COVID-19 relief with a larger spending bill that passed both chambers on Monday. Gallup's poll was released the same day, and the negative evaluation of Congress crossed party lines.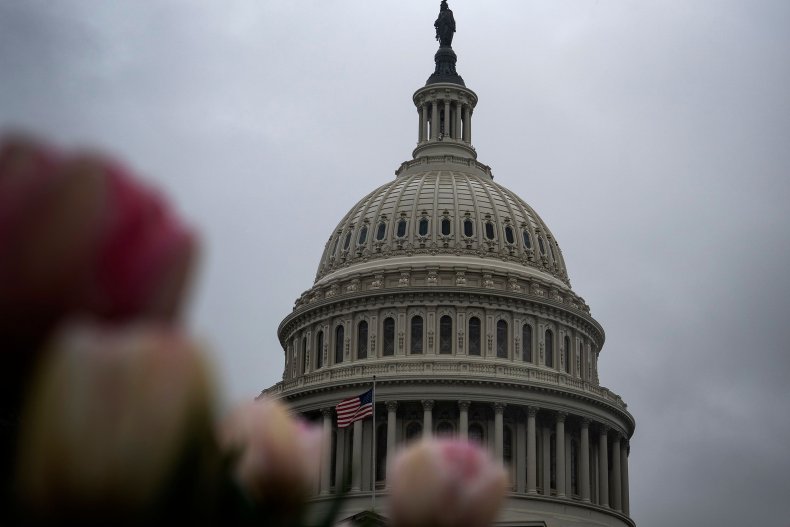 Republicans had a somewhat more favorable view of Congress at 18 percent, than Democrats at 11 percent. Gallup noted it has been a consistent pattern throughout the year and attributed it to the Republicans having control of the Senate and Democrats having control of the House.
Along with Congress, President Donald Trump's approval rating has dropped since the spring. Compared to the 49 percent approval the president had in May, December's Gallup poll put him at 39 percent. His approval has dropped even within his own party, going from 95 percent in October to 87 percent in December.
While Republican approval for Trump dropped, the president has double the approval from Democrats than he had in October and November, going from 3 percent to 6 percent.
Given the bipartisan nature of the relief package and comments from Treasury Secretary Steve Mnuchin that the $600 stimulus checks could start going out next week, legislators were hopeful Trump would quickly sign off on the relief. However, on Tuesday, the president signaled he wouldn't back the spending bill and therefore the relief package because of the discrepancy between foreign and domestic aid.
He called it a "disgrace" that Congress could find "plenty" of money to help other countries while giving Americans the "bare minimum." Along with making significant changes to foreign aid, Trump called on Congress to increase direct payments from $600 to $2,000 and then present him with a "suitable" bill.
If Congress doesn't come back to him with a new bill, Trump said it will be up to the next administration to pass COVID-19 relief, not ruling out that he'll still be in office come January 20.