Congress to Investigate Ivanka Trump, Jared Kushner Missing Security Clearance Data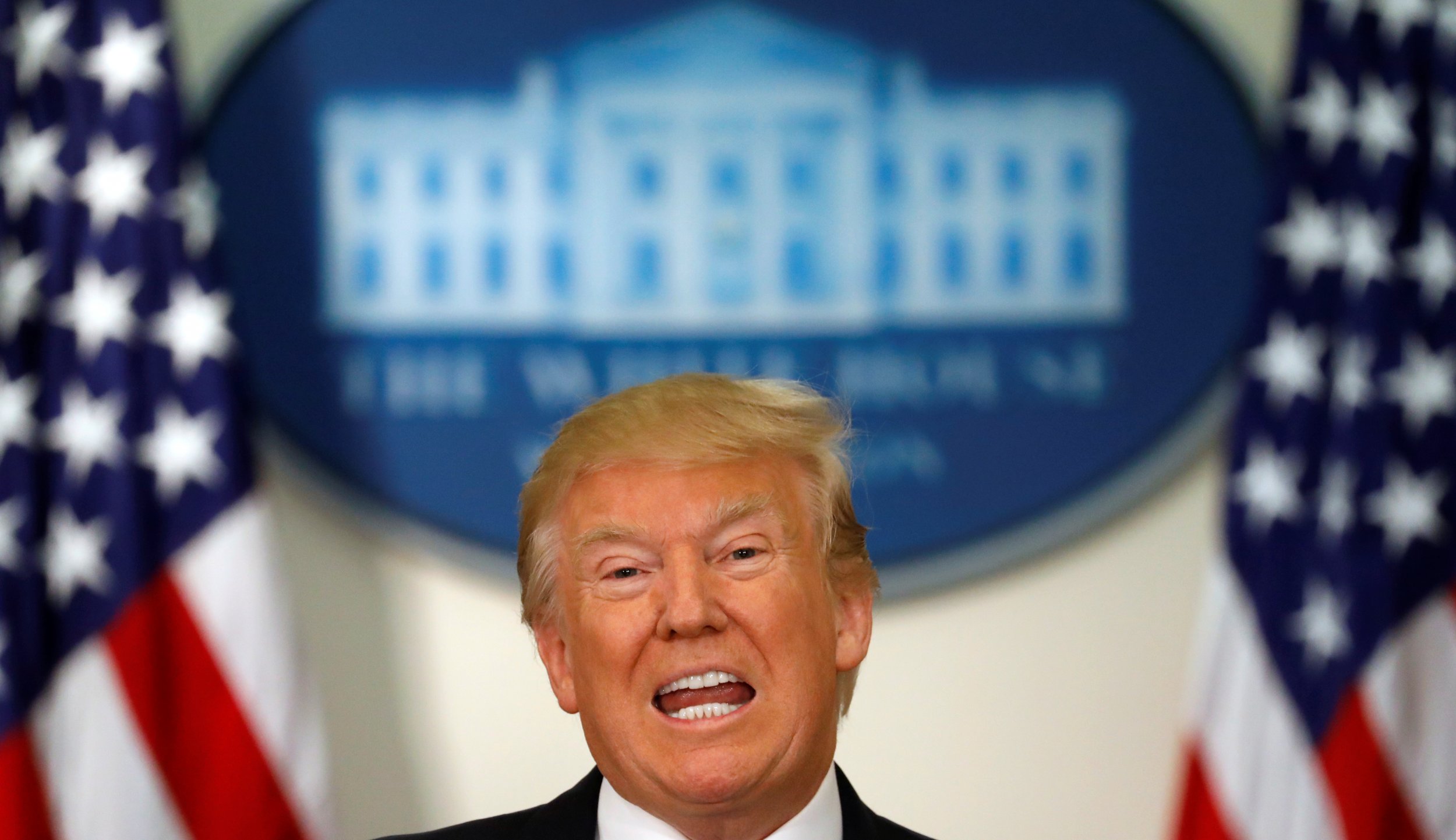 The congressional oversight body that holds U.S. employees accountable and exposes government fraud and abuse voted unanimously Wednesday to investigate why senior Trump administration officials have been granted security clearances.
Senior advisers to the president Jared Kushner and Ivanka Trump, former national security adviser Michael Flynn and Attorney General Jeff Sessions were all given security clearances after "omitting significant information about foreign contacts from their applications," said a statement from Illinois House Representative Raja Krishnamoorthi.
The House Oversight Committee vote passed an amendment tabled by Krishnamoorthi to a bill on the backlog of security clearance investigations. Now, Trump White House security vetting procedures are coming under the microscope.
"Mr. Kushner and other senior administration officials repeatedly failed to disclose their foreign contacts, including those with hostile powers," said Krishnamoorthi. "It is essential that we determine whether this failure puts them or our nation at risk."
The Oversight Committee requires the director of the National Background Investigations Bureau to report back within 90 days on how senior Trump administration officials are applying for and getting their security clearances.
Kushner has come under criticism from security experts in the past two weeks after it was revealed that he left more than 100 names off his list of foreign contacts—including the names of Russians whom he met with in Trump Tower last June after he was told they represented a Kremlin plot to help presidential candidate Donald Trump win the election.
Related: FBI should investigate if Ivanka Trump involved in "deception" over Russia contacts, say Democrats
Kushner has been operating on an "interim" security clearance as he seeks top-secret clearance to work alongside his father-in-law. The president has given him the responsibility of brokering peace between Israel and Palestine and restructuring the federal government, among other tasks. So he needs the clearance to carry out his job.
To get full clearance, Kushner's legal team has been going back in recent months and filling in the blanks of seven years of his contacts with foreign government officials.
Kushner submitted incomplete forms earlier this year. Also left off those documents were contacts with Russian ambassador to the U.S. Sergey Kislyak last December and another the same month with Sergey Gorkov, the president of the state-run Russian bank VEB.
Trump administration contacts with Russian government officials and representatives are under scrutiny after America's intelligence agencies found that Russia interfered in the 2016 election with the intention of helping Trump win. The Trump campaign is being investigated for whether it helped the Kremlin's efforts.
"It's a question about the potential for blackmail, which is one of the biggest things security clearance investigators are looking for," Jacob Parakilas, a U.S. national security researcher at the international affairs think tank Chatham House, told Newsweek last week. If the meetings remained secret they could potentially be used as leverage.
On Wednesday, 22 Democrat members of Congress petitioned the FBI to review whether Kushner's wife, Ivanka Trump—the eldest daughter of the president—completed the form with details about Kushner's contacts with foreign officials and representatives, as well as her own.
The security clearance form, known as an SF-86, asks applicants to list whether "you or any member of your immediate family in the past seven years had any contact with a foreign government, its establishment (such as embassy, consulate, agency, military service, intelligence or security service, etc.) or its representatives, whether inside or outside the U.S."
It is illegal to leave information off it, and government officials can face up to five years of jail time for withholding contacts on the form.
In May, it was found Attorney General Jeff Sessions didn't disclose his contacts with Russia's Kislyak during the 2016 election on his clearance form. Sessions said he was told by an FBI employee that he didn't need to list dozens of meetings he had with foreign ambassadors when he was a senator.
The Department of Justice released redacted copies of Sessions' security clearance form last week that show he checked "no" in a box when asked if he had contact with foreign governments in the past seven years.
Trump's fired national security adviser Michael Flynn—who survived on the job for less than a month—kept his security clearance even after the White House was warned by former acting Attorney General Sally Yates in January that he was vulnerable to blackmail.
In March, Flynn registered as a foreign agent for receiving $530,000 to lobby the U.S. government on behalf of the authoritarian Turkish government during the later months of the American election. As national security adviser, he held access to America's most closely guarded secrets.
"Access to our nation's secrets should demand the highest levels of scrutiny and the strictest adherence to security procedure," Krishnamoorthi said of the new review "to protect against compromise by hostile foreign powers."