Congress Launches Investigation Into Fort Hood, Cites 'Alarming Pattern' of Soldier Deaths, Disappearances
Congressional legislators announced the launch of an investigation into Fort Hood on Tuesday, just days after the Texas military base announced its 28th soldier death this year.
Representative Stephen Lynch of Massachusetts, who chairs the House Committee on Oversight and Reform's Subcommittee on National Security, and Representative Jackie Speier of California, who chairs the Committee on Armed Services' Subcommittee on Military Personnel, alerted Army Secretary Ryan McCarthy about the investigation in a letter sent Tuesday.
Sharing news of the investigation on Twitter, Lynch said it came as a result of the "alarming pattern of recent deaths and disappearances" that Fort Hood has reported this year. According to information the Associated Press obtained from Fort Hood officials, a 25-year-old soldier who died last week after collapsing during physical training was the 28th soldier to die at the base so far in 2020.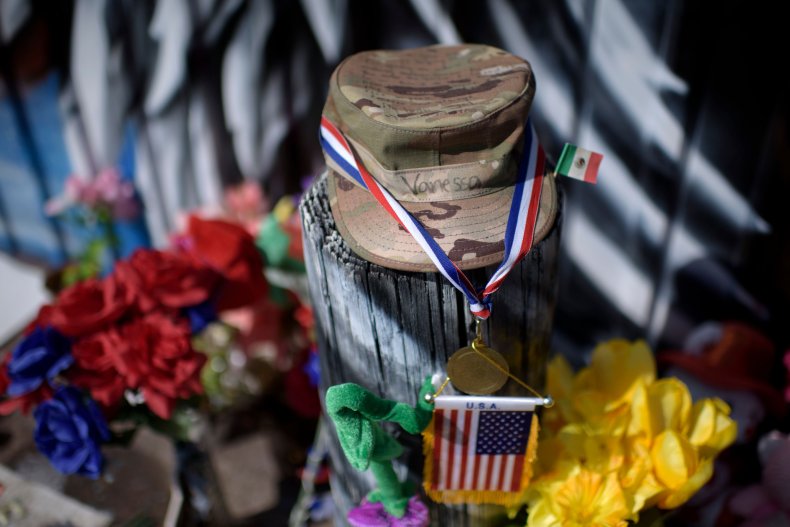 "These tragic losses are a breach of the traditions that we have come to expect from our armed services and mark a failure to respect and honor the decision of these young men and women who volunteered to serve our country," Lynch said on Twitter.
The investigation will start by gathering documents and other information on deaths, disappearances, abuse, sexual assault incidents and felonies at Fort Hood or among Fort Hood personnel since January 2019, the legislators' letter said.
The Army has until October 2 to provide the requested information, Lynch and Speier wrote.
The investigation will help lawmakers "begin to assess whether base leadership allowed or enabled a culture to exist that ultimately contributed to the disappearances and deaths of U.S. Army personnel at Fort Hood," Lynch said on Twitter.
A news release announcing the investigation cited an Army statistic that said Fort Hood reported an average of 129 felonies—including violent crimes like sexual assault and kidnapping—every year between 2014 and 2019. The family of Vanessa Guillen, a 20-year-old soldier whose remains were found more than two months after she was reported missing in late April, said they believe Guillen was sexually harassed before she went missing.
Lynch and Speier's letter mentioned Guillen's disappearance as well as that of Private Mejhor Morta and Sergeant Elder Fernandes. All three soldiers were later found dead.
Days after officials found Guillen's remains in early July, McCarthy announced that an independent review committee would soon gather to assess the command culture at Fort Hood. McCarthy said in a news release that the independent review's goal was to evaluate whether the culture on the base and in its surrounding community "reflects Army values, including respect, inclusiveness, and workplaces free from sexual harassment."
The five civilians conducting the review arrived at the base in late August to begin their assessments, Fort Hood officials said.
Lynch and Speier acknowledged the independent review in their letter but said it was their responsibility as lawmakers to conduct one of their own. "Congressional oversight is necessary to determine whether base leadership—by omission or commission—has allowed or enabled a culture to exist that undermines the values and traditions of the U.S. Army," the letter said.
Lt. Col. Driece Harris, a spokeswoman for McCarthy, said the secretary's office received the letter from Lynch and Speier.
"We can confirm receipt of Congresswoman Jackie Speier and Congressman Stephen Lynch's request for information concerning the recent Fort Hood events," Harris told Newsweek. "We are deeply saddened by these tragedies and have several ongoing investigations and reviews to better understand the climate, the leadership, resources, and determine if systemic problems exist. We will respond directly to the offices of Congresswoman Speier and Congressman Lynch, respectively."
Updated 5:33 p.m. ET: This story has been updated with additional information, background and a response from Lt. Col. Driece Harris.