Congress May Force Airlines to Install Bigger Seats, Ban Involuntary Bumping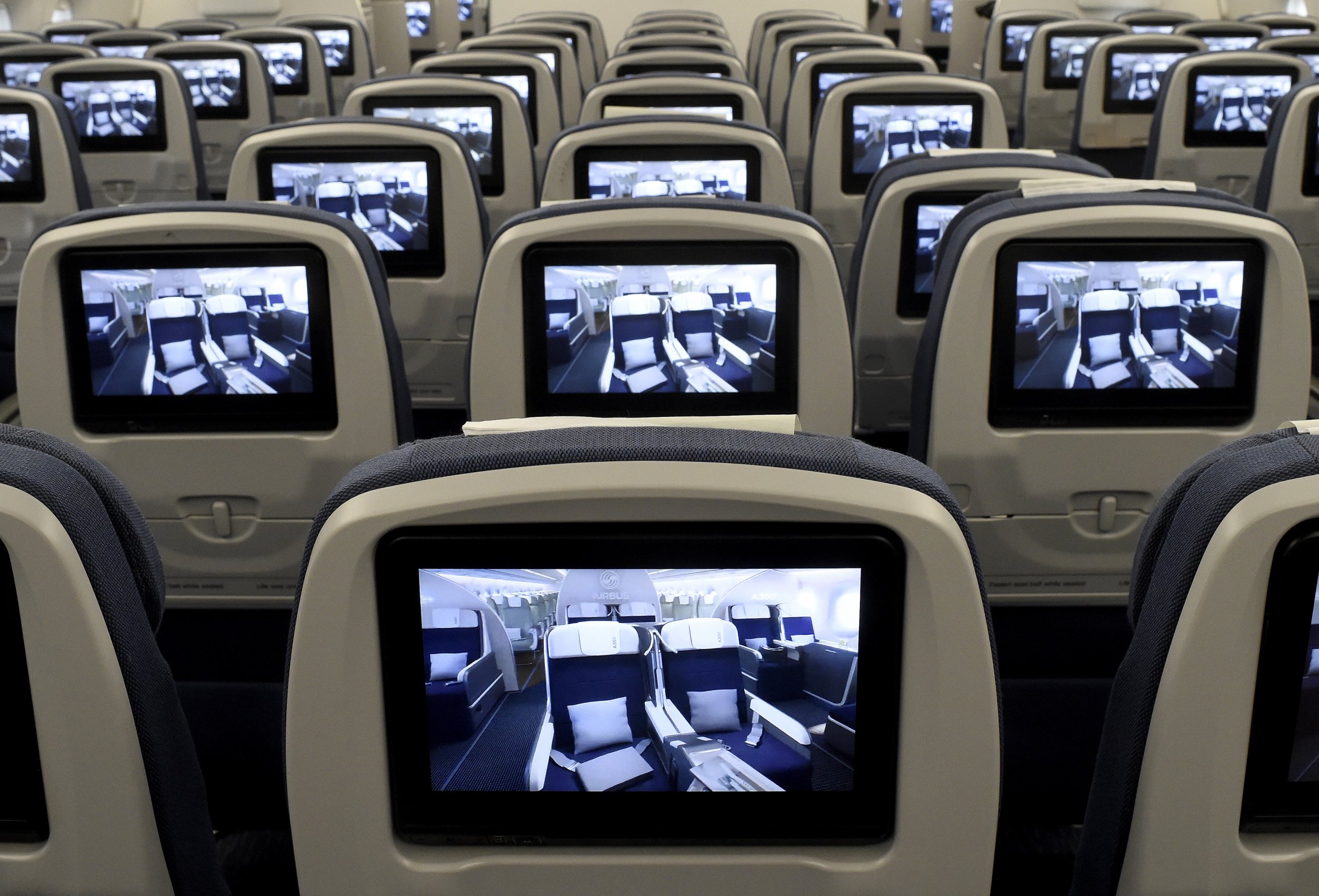 Travelers upset over ever smaller airline seats could soon get some relief, thanks to proposals by U.S. lawmakers to improve passenger services.
Congress might order the Federal Aviation Authority to increase the size of seats on planes as part of a 1,200-page bipartisan bill that outlined a package of measures designed to improve passenger services.
The space between rows, once up to 35 inches, has shrunk to less than 30 inches on some planes as airlines try to squeeze more passengers onboard. But Denocratic Senator Bill Nelson of Florida said: "Relief could soon be on the way for weary airline passengers facing smaller and smaller seats," USA Today reported.
The bill also recommended increasing the number of toilets onboard aircrafts and allowing service animals to fly with their owners.
The bill will also stop passengers who have boarded from being bumped involuntarily. Last year, footage of 69-year-old David Dao getting kicked off a United Airlines flight after he would not give up his seat for a crew member went viral.
Airlines did successfully lobby against new rules limiting baggage and reservation fees deemed "reasonable and proportional." Such fees netted airlines $7.5 billion in 2017, CNBC reported.
American Airlines just increased its checked bag prices by $5 for the first bag to $30, joining Delta Air Lines, United and JetBlue Airways to hike such prices.
The trade group Airlines for America had argued that restricting fees would mean "government-mandated price controls" and should be rejected.
But airlines will have to state more clearly their policies for delayed flights and for accommodating disabled passengers. The bill also mandated airports to provide nursing rooms for mothers.
Nicholas E. Calio, president and CEO of Airlines for America, said in a statement: "We highly encourage both the House and the Senate to move swiftly to vote and pass this important legislation.
"This measure will provide long-term certainty for the millions of passengers and countless businesses that rely on access to safe, affordable travel and shipping options every day."
Congress will vote on the bill before a September 30 deadline. Republican Senator John Thune of South Dakota, who chairs the upper house's commerce, science and transportation committee, said he expected both houses to act quickly and send the bill for presidential approval, USA Today reported.