Congress Must Act to Pass Immigration Reform | Opinion
As many as 6 million U.S.-citizen children are at risk of having a parent taken away because they don't have permanent legal status. These children live with anxiety, fear, depression and other serious conditions because they don't know whether their mother or father will be deported while they are at school during the day.
This is a moral issue. It is not political. It is not partisan.
Right now, without further delay, Congress should end the harm to millions of children and create a pathway to citizenship for their parents who are Dreamers, Temporary Protected Status (TPS) holders and undocumented immigrants including farmworkers and essential workers. It has been 35 years since Congress last updated our immigration laws. We cannot allow another generation to suffer needlessly.
Immigration solutions are not only the right thing to do; they are good for business. The U.S. economy would grow by $121 billion annually if Dreamers, TPS holders, farmworkers and undocumented frontline workers were to earn legalization and become U.S. citizens, according to economic studies. This figure includes an additional $31 billion in federal, state and local taxes per year.
Legalization would also help address America's acute labor shortage. Our economy has 10.9 million job openings. More than 3 million of those jobs are in the South. Shay Myers, CEO of Owyhee Produce, recently said that he had to give away hundreds of thousands of pounds of asparagus last year because he did not have the workers to harvest the crop. "It cost us an entire year's profit. ... Farmers' backs are against the wall," he said.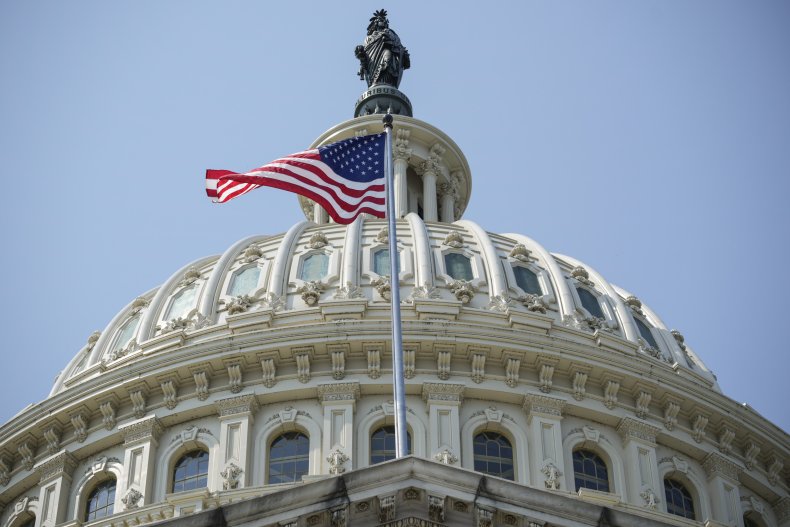 Those of us in the business community would have preferred bipartisan legislation, but hardliners refused to compromise. The bipartisan American Business Immigration Coalition met with 41 Republican senators and held more than 47 public events with senators from both sides of the aisle. We heard that immigration reform was urgently needed, but those encouraging words did not translate into a bipartisan agreement.
Fortunately, there is another way forward. The House and the Senate can pass the immigration solutions America needs using a procedure known as reconciliation. This is a rule in the Senate that allows a bill to pass with a majority of votes and prevents a minority of senators from blocking it with a filibuster. The reconciliation rule—which essentially represents majority rule—offers the best chance to create a path to citizenship for Dreamers, TPS recipients and undocumented immigrants who have worked hard, done everything that was asked of them and earned legal status.
The Senate parliamentarian was wrong when she ruled that immigration solutions should not be included in the budget reconciliation bill. Reconciliation can be used when the bill deals with federal spending, revenue, or the federal debt limit. Given that legalization and citizenship will add billions of dollars to federal tax collections, immigration reform fits squarely within the rule. In fact, immigration has been included in past reconciliation bills at least five times, including four times when Republicans controlled both chambers. But ultimately, it doesn't matter to the average person what rule or procedure Congress uses. We just want the job done.
That is because Americans value our identity as a nation of immigrants. Many of our faith traditions teach that we should welcome the stranger, since we were once strangers. A recent poll found that 67 percent of voters across party lines support an earned path to citizenship, like the proposal that is laid out in the reconciliation bill. Around seven in 10 Americans, regardless of party affiliation, consistently support common sense immigration reforms in poll after poll.
After decades of legal limbo, Congress must do everything in its power to provide stability and dignity for workers and the employers who rely on them. Creating pathways to citizenship will keep families together and allow both children and adults to achieve their full potential. There's nothing more American than that.
Carole Segal is the co-founder of Crate and Barrel, a member of the American Business Immigration Coalition and the Illinois Business Immigration Coalition.
Rebecca Shi is the executive director of the American Business Immigration Coalition, which represents more than 1,200 CEOs and employers.
The views expressed in this article are the writers' own.