Congress Must Act to Permanently Control Fentanyl-Related Substances | Opinion
The United States' ongoing drug crisis is growing worse every year. The oft-cited figures are as staggering as they are tragic. More than 100,000 Americans lost their lives to overdose in 2021 alone, an ignominious record at risk of being broken again this year.
Most of these deaths are caused by synthetic opioids, including fentanyl and fentanyl-related substances, which have saturated the U.S. drug market. These drugs are more than 50 times stronger than heroin—less than a grain of salt can be lethal. At the onset of the crisis, when deadly synthetic opioids first arrived from clandestine laboratories in Mexico and China, the Drug Enforcement Administration (DEA), in conjunction with the Department of Health and Human Services, used its emergency scheduling to ban each new substance as it appeared.
However, traffickers quickly realized that unlike "traditional" plant-based drugs such as heroin and cocaine, these synthetic substances could be chemically modified to stay one step ahead of the law. This game of cat and mouse continued until DEA temporarily banned all fentanyl-related substances on a class-wide basis so traffickers could no longer exploit legal loopholes to evade punishment. And it worked.
After the emergency scheduling order took effect in early 2018, the rate at which law enforcement encountered new substances in the illicit market declined by almost 90 percent. When China took similar measures to restrict these substances in May 2019, the amount shipped from China to the U.S. plummeted by more than 95 percent.
Make no mistake: banning these substances has saved American lives.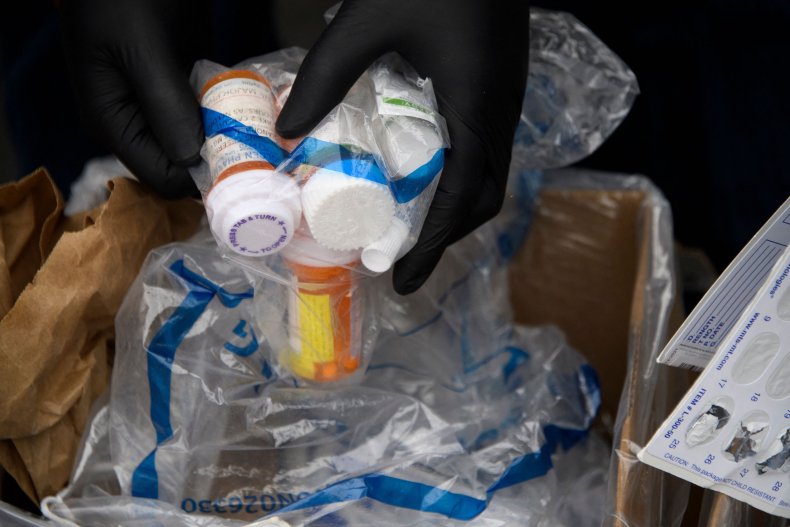 DEA's emergency scheduling orders expire after two years, and the original deadline passed in February 2020. Fortunately, at the last possible minute, Congress extended this order for another 15 months to allow more time to formulate a way ahead. In April, Congress extended the emergency scheduling order, and then again in October. It now appears Congress will kick the can down the road yet again, despite the release of the long-awaited report by the Commission on Combatting Synthetic Opioid Trafficking, which found that "synthetic opioids have the effect of a slow-motion weapon of mass destruction in pill form."
This should be an issue with strong bipartisan support, but some are not convinced. Many of those who oppose this legislation believe that placing these drugs under Schedule I of the Controlled Substances Act—the most restrictive schedule, which applies to other deadly substances like heroin and methamphetamine—will somehow impede scientific research. The truth is, there are no scientific applications for these substances, and even so, there is already a well-worn path for the scientific community to conduct research on Schedule I drugs.
And many scientists already are. Since 2018, DEA and HHS have approved every researcher who applied to study fentanyl-related substances. Every single one. And despite criticisms about the amount of time it takes to obtain these approvals, the Government Accountability Office found that, on average, the government processes applications for scientific research in 60 days. That's a pretty low bar for substances so deadly some have called for them to be classified as weapons of mass destruction.
Others fear this bill will inevitably lead to overcriminalization and a corresponding spike in incarceration rates that disproportionately impact minorities. This concern largely stems from sentencing guidelines and mandatory minimums adopted during the 1980s crack cocaine epidemic. But let's be clear: fentanyl and its analogues are far more dangerous than crack or virtually any other drug. Today, synthetic drugs like fentanyl kill more Americans than guns, car accidents and terrorists combined. If anything, we need to arrest and prosecute more of the manufacturers and distributors flooding our country with these deadly substances and threaten proportionately harsh penalties to deter them.
Every day, more Americans find themselves caught in the grip of drug addiction and death. Permanently scheduling these drugs by itself cannot solve the opioid crisis, but this is a no-nonsense step to keep it from getting worse. Americans are dying. The ban on fentanyl-related substances is working. The Department of Justice, DEA and the Office of National Drug Control Policy have all expressed support for permanently controlling fentanyl-related substances to provide law enforcement the tools it needs to respond to the manufacture and trafficking of illicitly manufactured opioids. Now we need Congress to act.
Uttam Dhillon is the former Acting Administrator of the Drug Enforcement Administration and former Director of INTERPOL Washington. Jim Carroll is the former Director of the Office of National Drug Control Policy. Jim Crotty is the former Deputy Chief of Staff and Executive Assistant to the Administrator at the Drug Enforcement Administration.
The views expressed in this article are the writer's own.