Congress Must Expand Medicare | Opinion
The debate over the budget reconciliation bill that is heating up in Congress right now is more than just another piece of sausage making, it's deeply personal to me.
There is a chance that this legislation could drastically improve my quality of life, let me tell you why.
For the past 10 years, I've owned and operated an urban farm in Cleveland's Stockyards neighborhood. As the proprietor of Maggie's Farm, I enjoy providing healthy fruits and vegetables to my community.
But the healthy food I provide for others has come at a cost to my own health. Like so many entrepreneurs, I've had to go without health insurance to make my dream of running a small business come true.
I've worked my whole life—and for much of my working life I had health insurance. I paid my ever-increasing monthly premiums and rarely needed medical care. (I'm convinced that Aetna made a small fortune off me.)
But now at age 63, after 10 years of physically intensive labor, my body is starting to wear down.
As a result of health insurance not being affordable as a small business owner and not yet being eligible for Medicare, I've had to go years without regular health screenings. In fact, I didn't realize that I had developed a chronic condition until I injured myself this spring and landed in the emergency room at Metro Health Hospital. During my visit I had an X-ray taken and the report stated that I have arthritis.
If the Medicare eligibility age was lower, I could have been diagnosed years ago—treating my arthritis all along. Instead, I am left guessing and trying to figure out how to address the arthritis as best I can.
My story is not unique. Far too many people put off needed care until they're finally eligible for Medicare at 65. It's unconscionable. We need to lower the Medicare eligibility age and make this vital health care program available to more people who need it.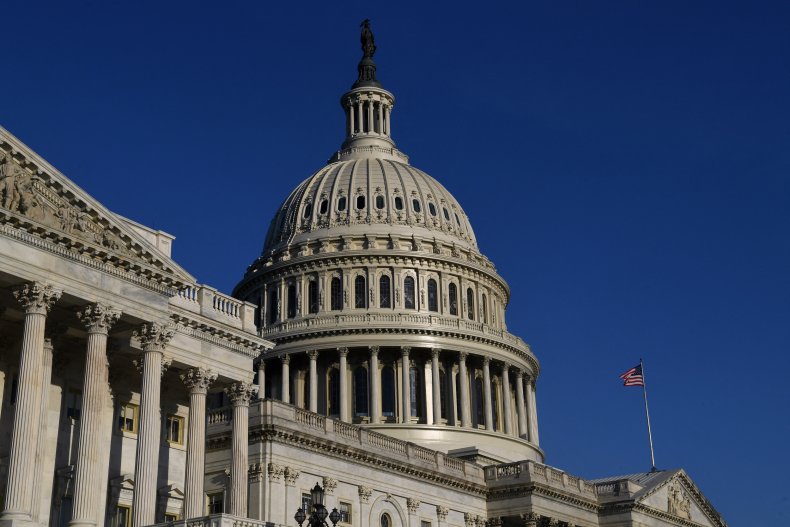 That's why I'm involved with Our Revolution, which is building a national grassroots network dedicated to fighting for working people. Recently, I joined with people across the country to share my story at a national town hall organized by congresswoman Pramila Jayapal (D-Wash.). Leaders like Rep. Jayapal and Our Revolution are taking on the insurance company lobby—pushing to lower the Medicare eligibility age and making sure that the program is expanded to cover all basic health needs.
Take Medicare's lack of vision coverage: 43 percent of older adults who had trouble seeing did not get an eye exam last year. I've gone 15 years without an eye exam myself. My driver's license was set to expire this year and I was doubtful I would pass the vision test required to renew it. Thanks to my stimulus check, I was able to get an eye exam and buy glasses—but otherwise I would have lost my driver's license and likely my business along with it.
Medicare's lack of dental care is another huge problem. According to the Commonwealth Fund, 70 percent of older adults who had trouble eating because of their teeth did not go to the dentist in the past year. I know firsthand how dangerous a lack of dental care can be. I recently had to resort to a do-it-yourself tooth removal when my tooth started to come loose. I'm a farmer, not a dentist, so I was fortunate I managed to get it out myself without complications.
I consider myself one of the lucky ones. The coronavirus took a terrible toll on our nation's older adults. If there was ever a time to improve Medicare, it is now. Congress must expand Medicare to cover dental, vision and hearing care and lower the eligibility age to 60.
Doing so would save lives. Not only that, it's politically popular. A whopping 83 percent of likely voters nationwide support adding dental, vision and hearing care to the program.
As Congress puts together the Build Back Better package, our elected representatives have an opportunity right now to do the right thing, not just for me, but for millions of hard working folks across this nation.
In the past, insurance company lobbyists have succeeded at blocking these necessary reforms. But even in the corporate world, the health insurance industry is finding itself increasingly isolated in its stance. A Kaiser Family Foundation poll found that even a large majority of corporate executives support lowering the Medicare age, as skyrocketing private insurance premiums and prescription drug costs have become unsustainable for their businesses.
It's a no-brainer. Congress can save lives, deliver for their constituents all while helping large and small businesses alike, including my own.
Diane Morgan is an urban farmer, small business owner and Ohio state coordinator for Our Revolution.
The views expressed in this article are the writer's own.