Congress Must Extend the Child Tax Credit | Opinion
Cash refunds—arriving from the IRS—appeared in Luz Garcia's dwindling checking account this past summer. She had vaguely heard of President Joe Biden's promise to buoy families through tax rebates. But she didn't dream of such instant relief.
"These checks make sure my bank account isn't going to overdraft," Garcia told me. She works three part-time jobs while raising three daughters with her husband outside Los Angeles. Garcia receives about $300 each month—for the moment—as do 36 million fellow parents nationwide under Washington's reshaped child tax credit, or CTC.
But Garcia will soon relive her worst nightmare, dangling over an economic precipice, if Senate Republicans and wavering Democrats vote to kill Biden's reform.
The child credit had reduced tax bills since 1997, yet mostly for better-off parents. Last spring, Biden nudged Congress to make the credit fully refundable for a wider swath of middle and low-income parents. Now with "a little cushion," Garcia says she can afford to rent a saxophone for her youngest girl, since the elder two "are doing so well in the school band."
Yet the president's critics, including two key Democrats, allege the liberalized tax credits are too expensive or dampen parents' appetite for paid work. Opponents deceptively cast the reformed CTC as merely a disguised dole for the poor.
It turns out that white, middle-class parents earning up to $150,000 a year benefit most from the new credit, filing for refunds at a higher rate since 2020—84 percent—than any other demographic group, based on new results from our national survey of more than 1,000 eligible parents, conducted as Biden's reform kicked in.
The president is on track to cut family poverty by at least one-third as CTC refunds percolate through the economy. Still, it's the broad spectrum of middle-income parents earning under $97,000 who draw the greatest cash benefit, about $4,900 yearly, depending on their earnings and number of kids.
Latino and poorly educated parents actually file for the CTC at lower rates than whites, according to our survey, conducted by nonpartisan pollster Ipsos.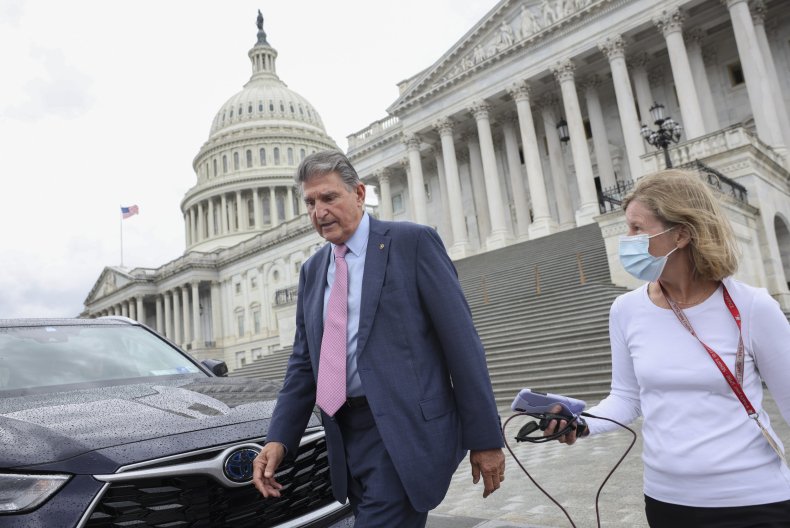 Republicans premiered this tax lever to support families back in 1975, when President Gerald Ford created the Earned Income Credit, which incentivized parents to stay in the labor force while enriching children's home environs. A bipartisan effort then created the original CTC, reducing tax bills mainly for higher-earning parents.
In addition to the old child credit, Biden set an economic floor below which no family should fall. Several nations already ensure financial security in this way, along with Republican-led Alaska, which has guaranteed a minimum income since 1982. The president now extends tax refunds to families who pay little in federal taxes, due to low wages, yet pay plenty in sales, payroll and local property levies.
Parents like Army officer Phillip Lacey, stationed overseas, savors this unexpected refund for his wife and two young daughters living in Virginia. "We are in a better financial position," said Lacey. "So, rather than "helping to pay for preschool...we are able to invest the credit for their college."
But two Democrats in the evenly balanced U.S. Senate may take back this financial cushion. Senators Kyrsten Sinema (D-Ariz.) and Joe Manchin (D-W.V.) say they cannot swallow the $3.5 trillion price tag of Biden's entire policy initiative.
Renewing the child credit would cost the treasury just $110 billion in refunded taxes, barely more than what Americans spend on their pets each year.
Manchin is nudging Biden to require that parents stay employed outside the home before qualifying for the child credit. "Don't you think if you want to help the children, the people should make some effort?" he asked earlier this month. But such employment strings were never attached to the earlier tax credit when it lifted better-off families. A similar benefit in Canada had little effect on parental employment. Parents reported that the CTC helps pay for child care and car repairs, allowing them to get to work.
Nor does Manchin acknowledge that Republicans invoke the opposite logic when opposing federal aid for child care, insisting it will wrongly encourage mothers to work outside the home, rather than nudging them to abide by a 1950s-style Leave It to Beaver existence.
Much now rests on Biden's ability to craft a compromise that will move Democratic hold-outs to extend the child tax credit. Senate Republicans hope to kill it.
The ideological wrangling—of great consequence in Washington—matters little to dedicated parents like Lacey. His unadorned message to lawmakers? "Every bit helps."
Bruce Fuller, a Berkeley sociologist, codesigned the national parent survey and will publish When Schools Work later this year.
The views expressed in this article are the writer's own.