Congress Must Keep Pushing for Bold Federal Climate Legislation | Opinion
We are living through extremely turbulent times. The transformational change that many of us are calling for—such as a greener, cleaner future, protections from a worsening climate crisis, investments in public health and access to good-paying jobs—remain out of reach for too many Americans.
As a father of twin babies (Lance) and an aunt and godmom to nine children (Mary), we remain hopeful about the future. When we look into the eyes of our little ones, we know that we cannot give up fighting for a safer, healthier future for all kids, no matter where they live. And we must keep working hard right now to make this dream a reality.
As leaders of the Environmental Media Association and California Environmental Voters, we are telling leaders in Washington, D.C.: Don't give up on our kids. Last year the House of Representatives passed legislation that included strong climate provisions. The Senate must act and pass a climate-focused legislative package now. We cannot delay action—even in the face of the multiple challenges we face at home and abroad. After all, leadership means making progress on many fronts at the same time.
At a time when families are struggling financially through a pandemic and dealing with extreme heat, drought, landslides, wildfires and other disasters, passing bold climate legislation is the bare minimum our leaders must do in order to avoid worsening threats.
Recently the Intergovernmental Panel on Climate Change (IPCC) issued a report that underscored the impact climate change has on our lives. Their research made clear that incremental attempts to mitigate the effects of climate change are not sufficient. The time is now for transformational, systemic change. Scientists have also made clear that we only have until 2030 to prevent the most severe impacts of the climate crisis. This means we must enact strong climate policies before 2030 in order to help minimize irreversible damage.
A federal climate bill must include steps to transition our economy away from fossil fuels and investments in clean energy. This will help protect our communities from the climate crisis and help create a safer world, given the increasingly violent conflicts over fossil fuels. Also critical are tax incentives for clean renewable energy like offshore wind, and incentives for new renewable energy and storage projects in low-income neighborhoods. Moreover, we must ban offshore oil drilling, which (along with drilling on public lands) contributes to almost 25 percent of the U.S.' greenhouse gas emissions.
This bill must also fund the removal of lead from drinking water in schools and in our homes, and fund investments in public health to help to improve sewage and wastewater infrastructure for Black, Latinx and Indigenous communities. We cannot give up on kids who are drinking contaminated water.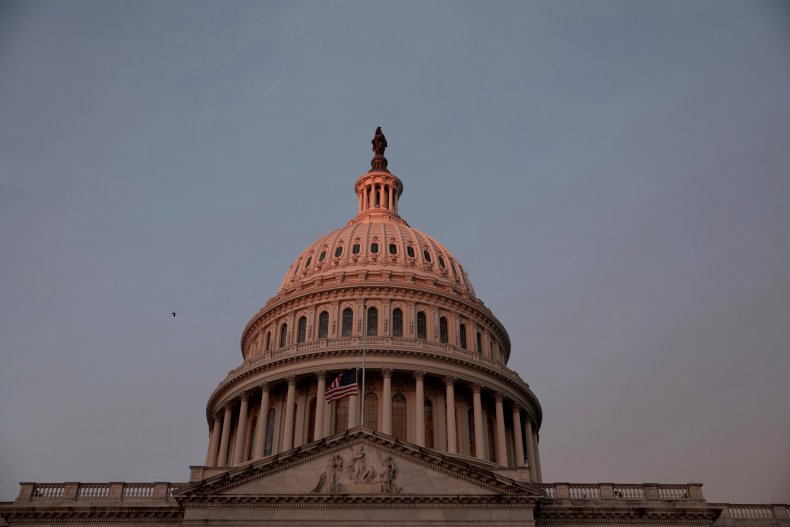 We must increase access to green infrastructure, such as electric school buses, electric vehicle tax credits and electric vehicle charging stations for all Americans. This type of transformational climate legislation would help secure a future where so much more is possible—a future in which every kid has access to clean water and all of us are healthier and more resilient.
Essential to ensuring these investments are directed to Black and Brown communities is President Joe Biden's Justice40 Initiative. Justice40 promises to deliver at least 40 percent of the benefits from federal investments in climate and clean energy to marginalized and underserved groups, so that no one is left behind. California State assemblymember Isaac Bryan introduced a similar bill. Black, Latinx and Indigenous communities and other communities of color have borne the greatest burden of climate change, pollution and unsafe drinking water and it's past time we address that.
The magnitude of the climate crisis can feel devastating, but we can also view it as an enormous opportunity. Our current economic system is grounded in extraction, pollution and exploitation. It was built through violence against nature and communities where mostly people of color live. Change is long overdue.
All Americans want a more prosperous future—one where our kids and future generations can thrive. Passing comprehensive climate change legislation is step one. There is much more work to do, but this is the next step. To our leaders in Congress: Please don't give up, and please keep pushing. This is our last, best chance to take meaningful action on the climate crisis before our time runs out.
Lance Bass is the co-chair, board of directors of the Environmental Media Association and a producer, performer and musician.
Mary Creasman is the chief executive officer of California Environmental Voters.
The views expressed in this article are the writers' own.