Congress Must Take Away Trump's Nuclear Weapons in Its First Vote of the Year, Lawmaker Says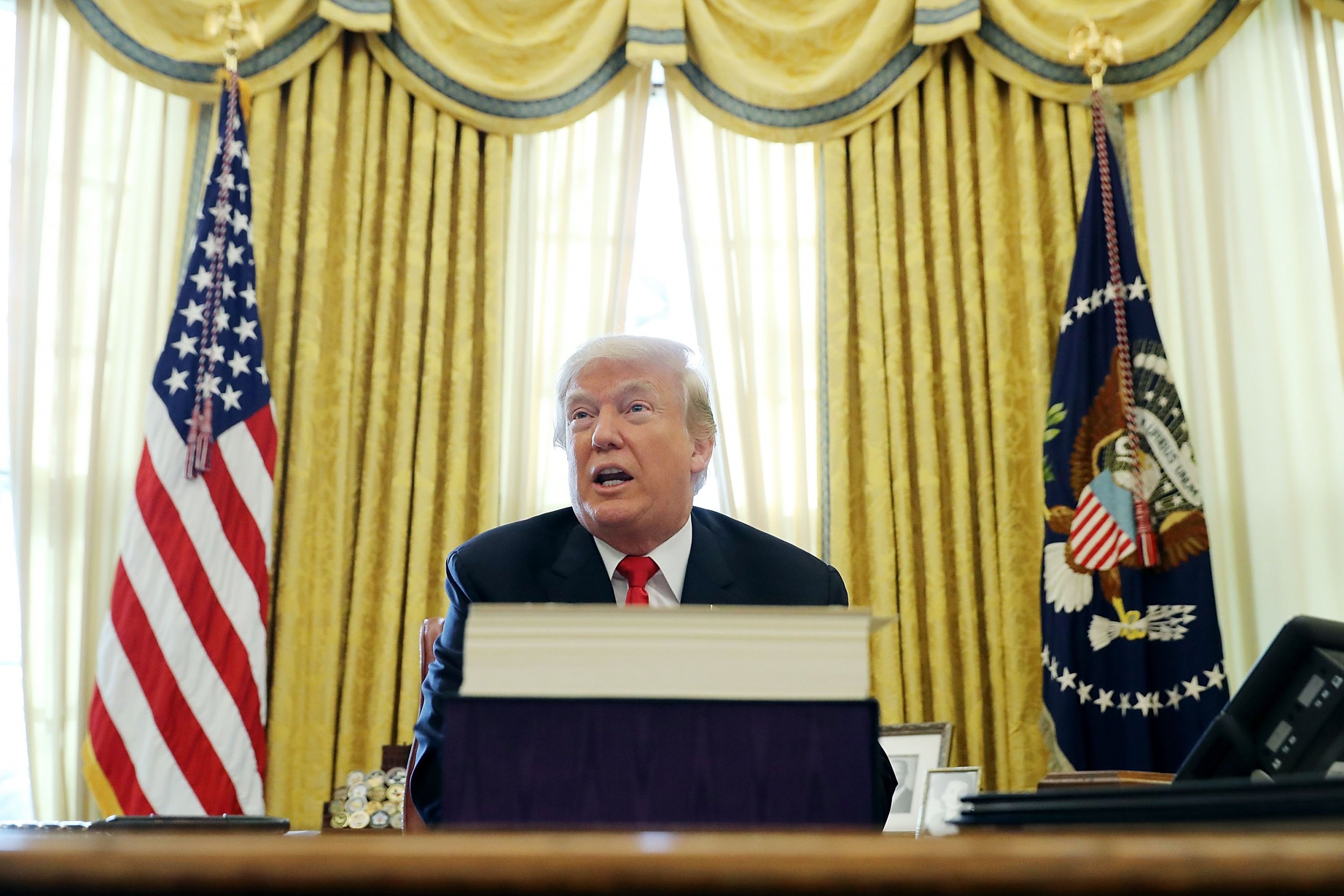 U.S. Representative Ro Khanna is urging Congress to vote to limit President Donald Trump's war powers when lawmakers return next week to Washington, D.C. after the president tweeted this week about his "much bigger" and "more powerful" nuclear arsenal compared to North Korea's Kim Jong Un. Khanna, a Democrat from California, joined a growing chorus of lawmakers urging the Republican-led Congress to require the president to seek congressional approval before directing a nuclear strike on North Korea.
As North Korea has repeatedly threatened to strike the U.S., Trump has said the U.S. would use military action to stop Kim's nuclear ambitions. More recently, Kim gave a speech on New Year's Day celebrating North Korea's nuclear weapons. Trump responded Tuesday night by tweeting about his "nuclear button."
"Will someone from his depleted and food starved regime please inform him that I too have a Nuclear Button," Trump wrote, "but it is a much bigger & more powerful one than his, and my Button works!"
Democratic Senator Ed Markey, of Massachusetts, urged followers on Twitter to back legislation he sponsored with Representative Ted Lieu of California to require Trump to get congressional approval before aiming nuclear weapons at North Korea. "No one person should have the power to decide when the U.S. will be the first to use nuclear weapons," Markey wrote on Twitter.
Republicans are unlikely to support the measure in Congress, but some GOP leaders have said they are worried about Trump provoking Kim and his isolated regime. And Congress has taken steps to limit Trump's foreign policy in the past, passing a bill in July to keep the president from lifting sanctions on Russia with legislative approval.
Republican John Cornyn of Texas said Wednesday the U.S. should pursue a diplomatic solution working with China, North Korea's neighbor and ally. "That's a very serious issue, and I don't know how anybody's interests are served by escalating that rhetoric," Cornyn said of the president's tweet.
The White House, however, has continued to insist that Kim must be the one to take steps to avoid war. "We won't take any of the talks seriously if they don't do something to ban all nuclear weapons in North Korea," U.S. Ambassador Nikki Haley told reporters at the United Nations. "We consider this to be a very reckless regime. We don't think we need a Band-Aid, and we don't think we need to smile and take a picture."