The Biden administration this month announced that it will resume U.S. funding for the UN Relief and Works Agency (UNRWA)—a UN welfare agency ostensibly meant to assist Palestinian refugees that has faced multiple corruption scandals. One big problem: a review of the agency's expenditures revealed that it steers money to terror-group affiliates. It's now up to Congress to protect U.S. taxpayer funds.
UNRWA is no stranger to criticism. Since most of its registered "refugees" are citizens or permanent residents of countries such as Jordan, or currently reside within the borders of a future Palestinian state, less than 5 percent of its serviced population meets the 1951 Refugee Convention criteria for refugee status. The agency has also fomented virulent anti-Semitism through its educational curriculum. It has no oversight other than a biannual audit conducted by the People's Republic of China's representative to the UN Board of Auditors.
In seeking to help Palestinians in need of humanitarian assistance, there are many reasons that Congress could justifiably halt plans to restart aid to UNRWA, and direct aid to those in need through other channels. It's already been reported that some UNRWA personnel have ties to terrorism, and that UNRWA schools in Gaza have been used by Hamas to launch rockets against Israel. But just recently, a review of the agency's financial statements revealed a systemic problem of money landing in the hands of terror affiliates.
Since 2012, UNRWA paid more than $4.8 million for health care services to the Union of Health Work Committees (UHWC)—a Gaza-based entity affiliated with the Popular Front for the Liberation of Palestine (PFLP), which is designated by the United States as a terrorist organization. Since its founding in 1985, UHWC has maintained extensive links to the PFLP and was identified as an official PFLP-affiliated group by Fatah, the political party led by Palestinian Authority president Mahmoud Abbas.
UNRWA also had at least one dealing with an affiliate of Iran-backed Hezbollah, another U.S.-designated terrorist group. In 2020, UNRWA paid $122,000 to a Hezbollah-owned and operated hospital, Rasoul al-Azam, located in Beirut. The hospital was constructed by Arch Consulting, a company subject to U.S. terrorism sanctions.
UNRWA's terror finance problem may be systemic. UNRWA vets its staff only against the United Nations Security Council Consolidated List, which does not consider Hezbollah, the PFLP, Hamas or Islamic Jihad to be terrorist organizations—even though each is designated as such by the United States. For UNRWA, organizations such as Hamas and Hezbollah are merely political groups.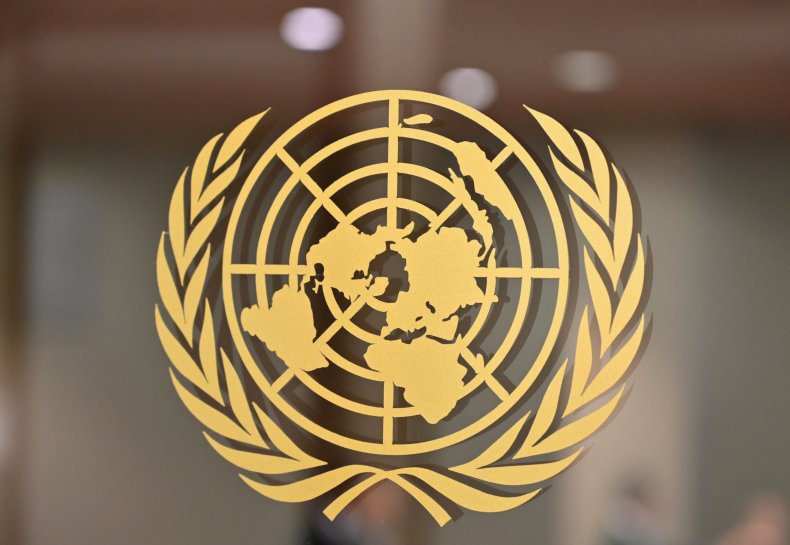 There are additional ways UNRWA funding may benefit terrorists and their families. Unlike most UN agencies, whose staff come from all around the world, UNRWA's more than 30,000 employees are hired locally, and the agency spends nearly 60 percent of its $1.4 billion budget on staff. Given that UNWRA operates in Hamas-controlled Gaza and Hezbollah-controlled Lebanon—as well as in Syria where Iranian-backed militias roam—what assurances do American taxpayers have that members of foreign terror organizations aren't on the payroll?
UNRWA distributed $130 million in direct cash assistance in Gaza and Syria in 2019 alone. Taxpayers should know whether their money is reaching Hamas and other Iran-backed terror groups.
UNRWA provides no public records detailing its payments or beneficiaries from its cash assistance program. There is also no indication that U.S. authorities run clearance checks prior to making disbursements to UN agencies. In the late 2000s, congressional criticism of how the U.S. Agency for International Development handled Gaza-based assistance forced an overhaul of its anti-terrorism vetting. It now pre-clears every potential recipient of U.S. assistance, including sub-contractors. The same standard should be set for UNRWA.
In this year's foreign aid bill, Congress should condition U.S. assistance to UNRWA on thorough anti-terror vetting for all UNRWA expenditures prior to disbursement. UNRWA staff, contractors and recipients of cash assistance should be vetted to ensure that they don't have ties to terrorism. Legislation should require the State Department to halt and claw back U.S. funding if the agency declines to turn over its payroll, contractor and beneficiary information for vetting.
Congress can also legislate broader reforms. Since UNRWA is a welfare agency—not a refugee agency—the U.S. government should not use scarce refugee assistance dollars to support it. Wherever possible, assistance should transition away from UNRWA and toward bilateral aid programs that help Palestinians achieve self-sufficiency. Any contribution to UNRWA should also be contingent on allowing the U.S. to independently audit its books. American taxpayers should not trust China with ensuring UNRWA's financial transparency.
Congress should consider two other conditions for future assistance to UNRWA: verification that textbooks used in UNRWA schools do not include anti-Semitic content, incitement or extremism and a requirement that UNRWA return all contributions should the U.S. discover its facilities are being used by terrorist organizations to store weapons or equipment.
UNRWA's steering millions of dollars to terror group affiliates should alarm U.S. taxpayers and their representatives in Congress. If the Biden administration wants to restart U.S. funding to UNRWA, congressional appropriators should insist that funding be contingent on verifiable reform. Congress must ensure that humanitarian aid reaches the Palestinian people, not terrorist group affiliates.
Julia Schulman is senior director of special projects at the Washington, DC-based Foundation for Defense of Democracies (FDD), a nonpartisan think tank focused on national security and foreign policy. Richard Goldberg, a former staff associate for the House and Senate Appropriations Subcommittee on State-Foreign Operations, is a senior advisor at FDD. Follow him on Twitter @rich_goldberg.
The views expressed in this article are the writers' own.