Congress Remains at Odds on Gun Control, but Red Flag Laws Carry Bipartisan Support
Back-to-back mass shootings in Georgia and Colorado have revived a fierce debate on gun control—a topic with few bipartisan measures, except red flag laws.
At a congressional hearing on gun violence on Tuesday, Democratic Senator Dianne Feinstein of California said she would soon reintroduce red flag legislation—also known as extreme risk protection orders—to permit courts and family members to intervene to restrict a seemingly dangerous person's access to guns.
Amy Swearer, a legal fellow at the conservative think tank Heritage Foundation, told Feinstein during the hearing that her proposal is one area where there is "at least room for bipartisan support," according to Roll Call.
Former Republican state representative Suzanna Hupp of Texas also testified on Tuesday that she was willing to work with Feinstein on red flag legislation, according to The Washington Post.
Nineteen states and the District of Columbia already have extreme risk laws on the books, according to the gun control advocacy group Giffords. After 17 people were killed in a mass shooting at Florida's Marjory Stoneman Douglas High School in 2018, six states passed red flag laws.
A majority of Americans (56 percent) are dissatisfied with the nation's gun laws, according to a Gallup poll released in February. A 2019 ABC News/Washington Post poll found that 86 percent of Americans supported red flag laws.
In less than a week, 18 people died from gun violence in two U.S. cities. On March 16, a series of shootings at Atlanta-area spas killed eight people, six of whom were Asian American women. On March 22, a gunman opened fire at a grocery store in Boulder killing 10 people, including one police officer.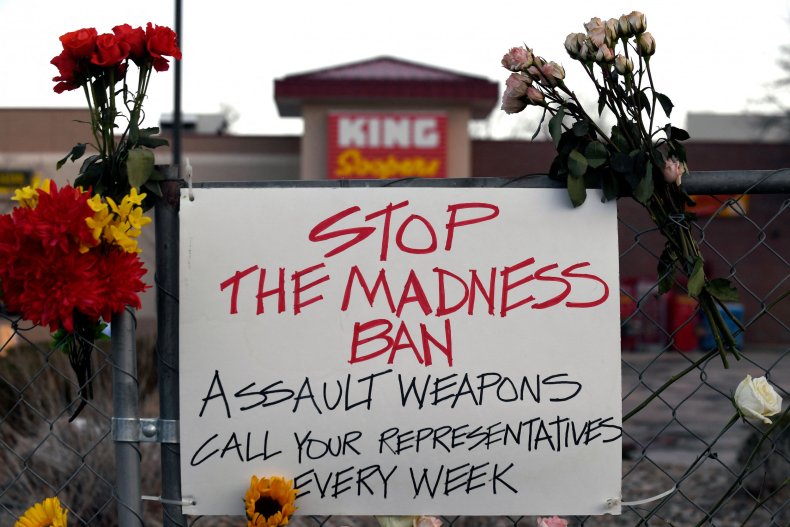 In both shootings, local gun laws quickly came under scrutiny. Georgia's no-wait period for firearm purchases allowed the suspected shooter to purchase the weapon just hours before the shootings. In Boulder, city officials had attempted to ban assault weapons in 2018, but the effort was blocked by a judge just 10 days before the shooting at King Soopers grocery store.
In remarks from the White House on Tuesday, President Joe Biden called on Capitol Hill to pass two House bills dealing with gun control. One would implement a ban on assault weapons and the other would close background check loopholes.
"It should not be a partisan issue," Biden said. "This is an American issue. It will save lives, American lives. And we have to act."
Newsweek reached out to Feinstein's office for comment on the red flag legislation but did not receive a response prior to publication.