Congress Says America's Sketchy Role in Yemen War Is Not Authorized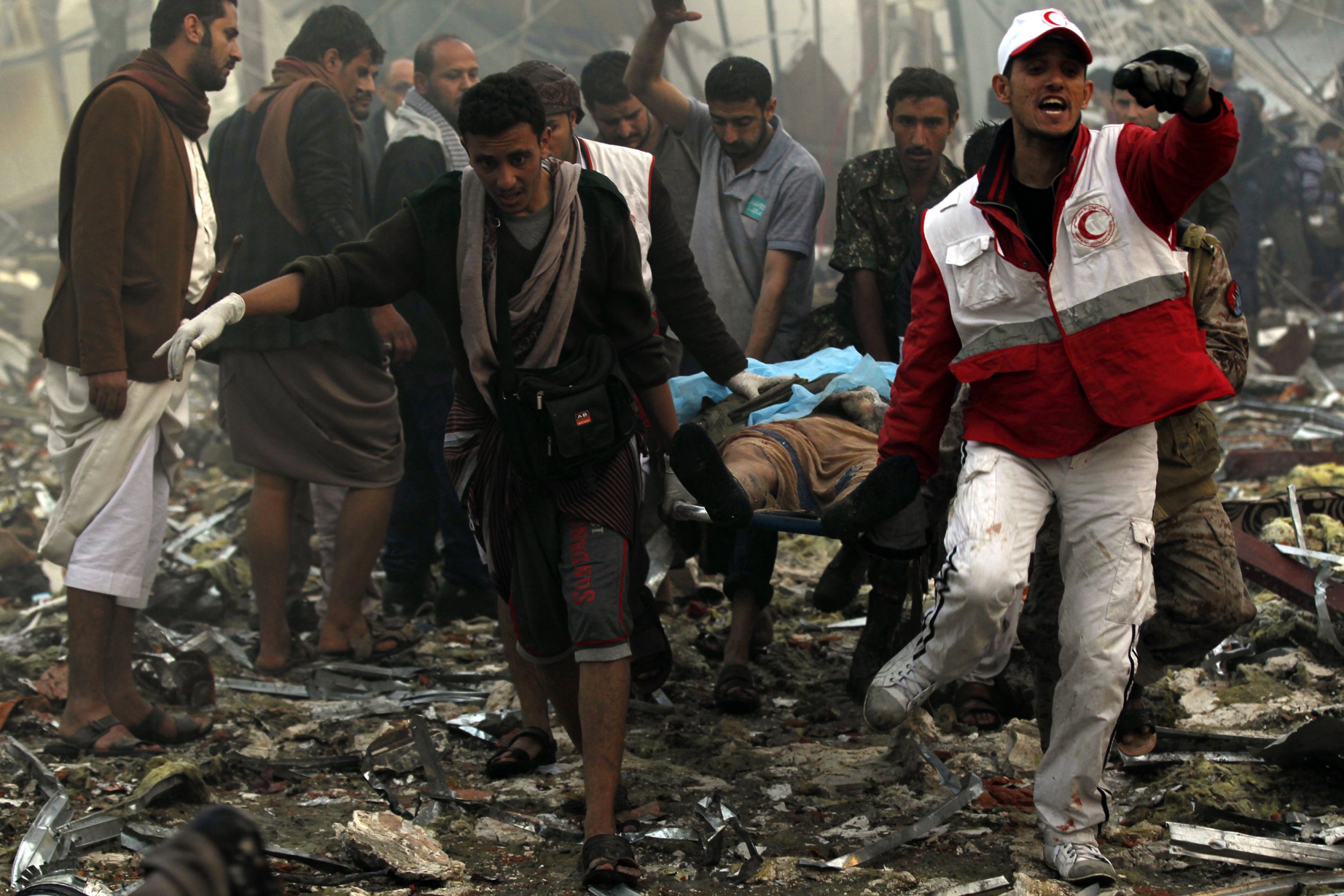 The U.S. House of Representatives passed a nonbinding resolution Monday that declared the U.S. government's military assistance to Saudi Arabia in the Yemen war is unauthorized.
But the war has led to numerous civilian casualties as well as a major humanitarian crisis, leading human rights groups to describe the move as "too little, too late."
The nonbinding resolution does not end U.S. support to Saudi Arabia, which has included the sale of arms linked to incidents in which civilians were killed, but instead "expresses the urgent need for a political solution in Yemen." It also publicly acknowledges the Pentagon has provided Saudi Arabia and other allies intelligence on targets and refueled warplanes used for targeting Yemen's Houthi rebels, which is not authorized under pre-existing legislation.
Yemen has been consumed by a civil war since September 2014 after Iranian-backed Houthi rebels captured the capital Sanaa and overthrew President Abd-Rabbu Mansour Hadi's government. And since March 2015, a Saudi-led coalition of more than half a dozen nations (with the support of Western countries like the U.S. and United Kingdom) have been fighting against the Houthi rebels.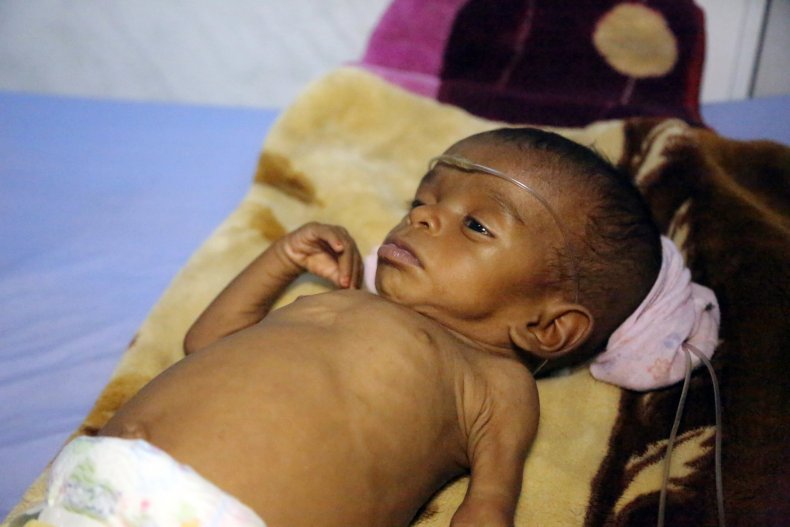 Additionally, the resolution calls on all parties involved to "increase efforts to prevent civilian casualties and increase humanitarian access" and "allow for unobstructed access for humanitarian organizations, human rights investigators, medical relief personnel and journalists."
At least 10,000 civilians have been killed in the Yemen conflict since it began. The U.S. has undeniably helped fuel that conflict. In 2015 alone, the U.S. sold $1.29 billion worth of arms to Saudi Arabia.
The escalating crisis has led to concern in Congress from Democrats and Republicans alike. Referencing the situation in Yemen in a tweet Tuesday morning, Senator Chris Murphy wrote, "U.S. support for the Saudi coalition has made us complicit in this humanitarian nightmare."
In this context, human rights groups like Amnesty International feel Monday's resolution in the House doesn't go far enough.
"The House resolution that passed yesterday is too little, too late. Next month will mark 1,000 days since the war on Yemen started, so passing a nonbinding resolution condemning 'deliberate targeting of civilian populations' is not enough. US-made weapons have been used to kill civilians in Yemen," Raed Jarrar, Amnesty International's advocacy director for the Middle East and North Africa, told Newsweek.
"By continuing to sell weapons to the Saudi-led coalition, the U.S. government may be complicit in violations of international law, including war crimes," Jarrar added. "Rather than passing this symbolic resolution, Congress should vote to block the sale of any more weapons to the Saudi-led coalition."
In addition to the thousands of civilians killed by the fighting in Yemen, it's estimated half a million people have contracted cholera due to the dire situation brought on by the conflict. The United Nations estimates roughly 2,000 have died from the outbreak.
Meanwhile, the Saudi-led, U.S.-supported coalition continues to maintain a blockade that prevents civilians, including children, from getting much needed supplies. It's estimated seven million people are on on the brink of famine in war-ravaged Yemen.