Saudi Arabia and 9/11: Read the Declassified 28 Pages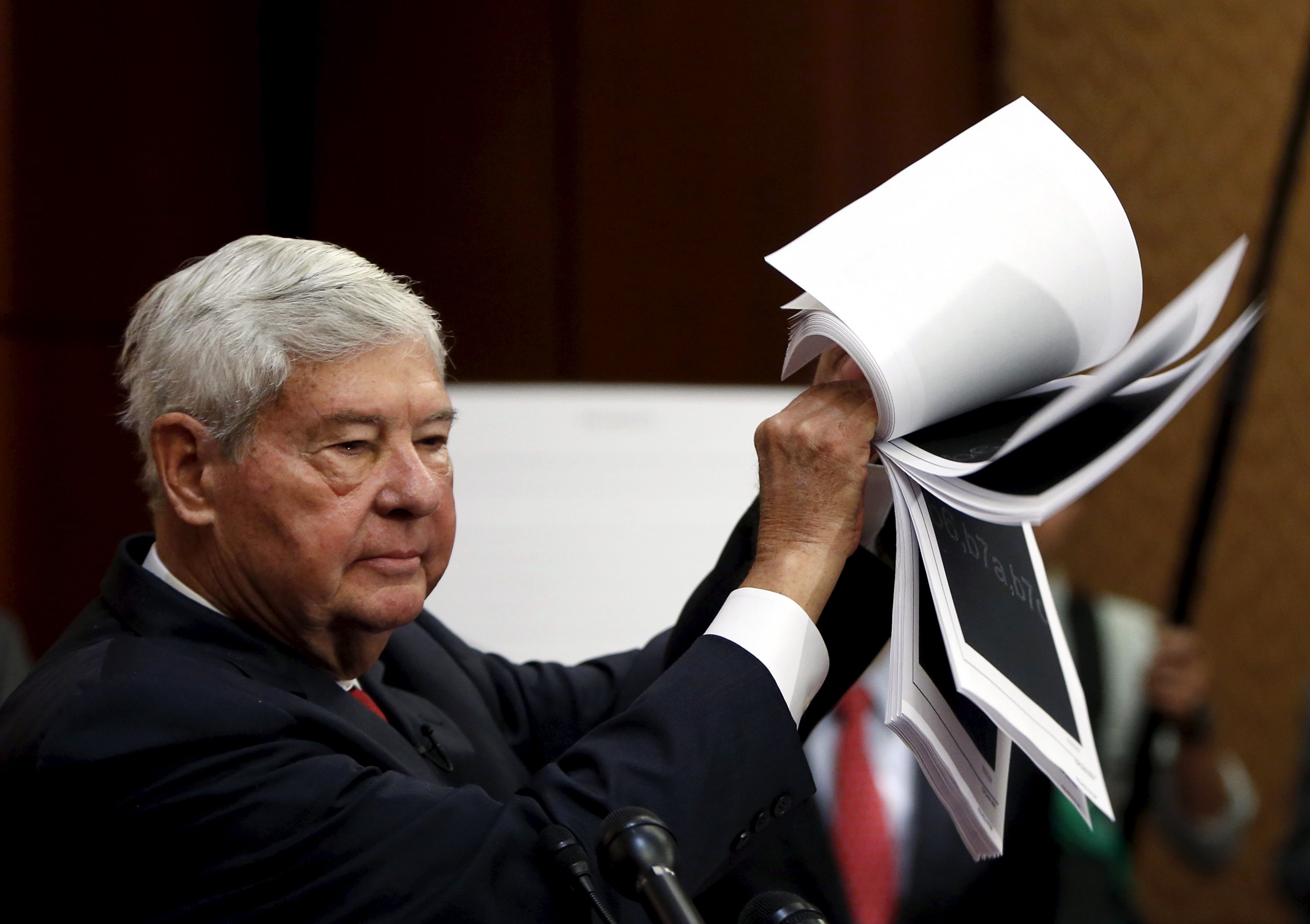 After years of wrangling with critics, Congress on Friday released 28 newly declassified pages from the 9/11 Commission report, regarding Saudi Arabia's possible role in the attacks.
Lawmakers, including former Senator Bob Graham of Florida, as well as the families of 9/11 victims, had long called for the release. According to The New York Times, the White House sent a version of the document to congressional leadership on Friday, and the House of Representatives Intelligence Committee released it shortly thereafter.
"According to various FBI documents and at least one CIA memorandum, some of the September 11 hijackers, while in the United States, apparently had contacts with individuals who may be connected to the Saudi Government," the declassified document says.
The material goes on to identify those individuals and their alleged links.
White House Press Secretary Josh Earnest told the Times that the investigation into alleged Saudi government connections to the 9/11 hijackers "didn't really turn up anything." He said the newly released material upheld the previous findings of the 9/11 Commission (officially the National Commission on Terrorist Attacks Upon the United States), which in its final report in 2004 said: "Saudi Arabia has long been considered the primary source of al Qaeda funding, but we have found no evidence that the Saudi government as an institution or senior Saudi officials individually funded the organization."
In a statement on Friday, the Royal Embassy of Saudi Arabia, in Washington, D.C., said it welcomed the release of the declassified documents: "The time is long overdue to set aside these speculations and conspiracy theories and focus on what is of critical importance to the world—the end of the scourge of terrorism."
Here is the declassified document in full:
28 Pages by Newsweek on Scribd