Congresswoman Was Forced to Fight off Her Horny Colleague With a Newspaper, Like a Dog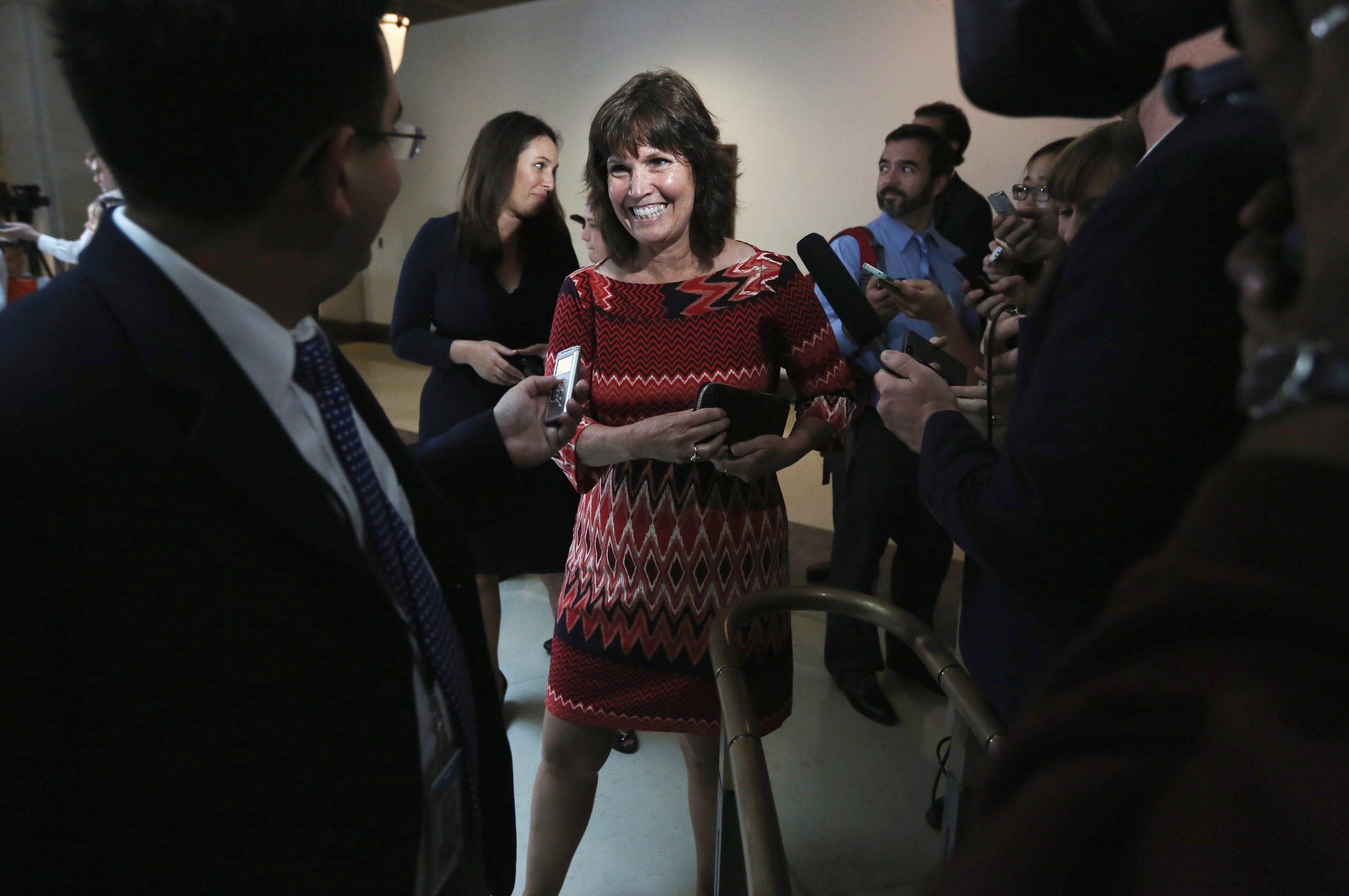 Minnesota Representative Betty McCollum once had to fight off a congressman's sexual advances the way she would fight off a dog, with a rolled-up newspaper.
The nine-term Democratic congresswoman said that she was approached in the congressional cloakroom by another legislator who tried to forcibly hug her while his co-workers watched and laughed.
McCollum was taken aback and yelled, "What the hell are you doing? Go away!" to her colleague. She then used the only weapon she had, a newspaper, to swat the congressman back. "I sort of handled it with humor, but it was very clear," McCollum said. "He never bothered me again."
In an interview with the Minnesota Star Tribune, McCollum recalled two other members of Congress who addressed her inappropriately or forcibly touched her. Neither is still in Congress.
She told the Tribune that she was taken aback by the predatory environment of Congress when she first arrived in 2001. "It was always disturbing. Women would share: 'Avoid this person,' 'make sure you're not alone with that person.' And we would commiserate with each other," she said.
A group of lawmakers introduced legislation on Wednesday to prevent and respond to sexual harassment in Congress, and congresswomen are speaking out on why the ME TOO (Member and Employee Training and Oversight on Congress Act) bill is necessary.
Michigan Congresswoman Debbie Dingell said Friday that she was sexually harassed by a prominent senator for years. "He would be aggressive, not only toward me; everybody on Capitol Hill knew it," she told a reporter on CNN's "New Day." At one event the "historical" figure got too handsy with her, forcing a female colleague to come to her rescue. "The hand kept going up my leg. I took it off. A woman recognized what was happening and got up from the table and said switch places."
California Congresswoman Jackie Speier said she knows of two sexual harassers who are still in Congress. Complaints against one of them include "victims having their private parts grabbed on the House floor," she said.
Virginia Representative Barbara Comstock recalled hearing a story of a sitting congressman exposing himself to a young female staffer who delivered documents to his home. The staffer quit her job the next day.
In a recent Roll Call survey, four out of 10 female congressional staffers said they had been sexually harassed at work. Speier claims that the House has paid $15 million over the last decade to settle harassment cases.