Congress Sexual Harassment Settlements Should Be Made Public, Says Ex-Congressman Who Sponsored Original Law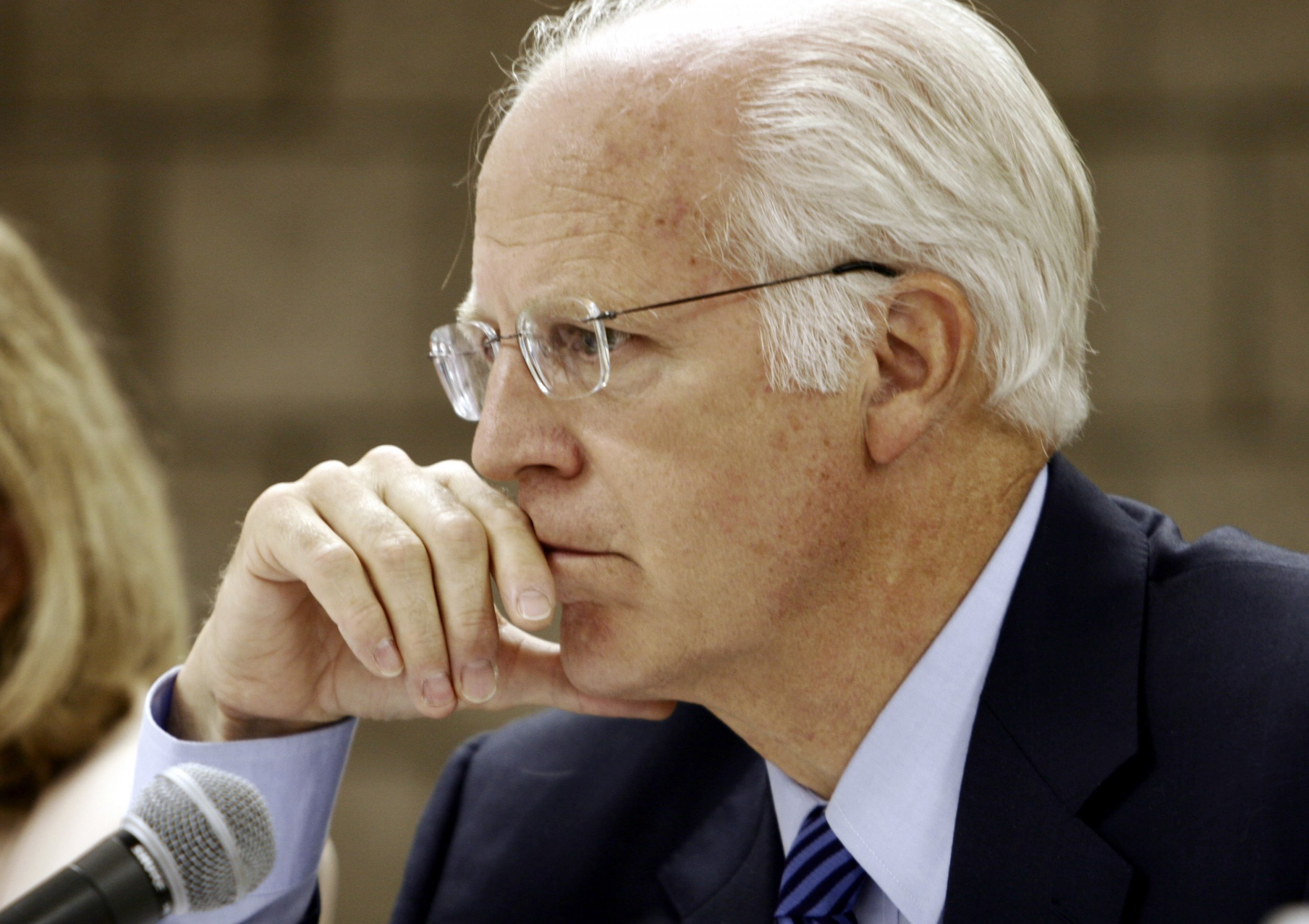 A former Republican congressman who led the push to set up a system regulating how congress employees report sexual harassment says the resulting legislation passed in 1995 needs profound change.
After multiple congresswomen came forward with stories of sexual harassment in the legislative branch in recent weeks, Christopher Shays—a former GOP Representative for Connecticut—is calling for the congressional complaints process to become more transparent.
"If the taxpayers are basically being charged for the activities of someone, a staff person or a member of congress, it should be made available to the public. That would be the spirit of the very law that the Republicans passed in 1994," Shays tells Newsweek.
Shays called for the Office of Compliance, a watchdog created by the 1995 Congressional Accountability Act that he sponsored, to make its settlement decisions public and name who it is making payouts for with taxpayer's money—just like the courts. The original law was drafted to cover all labor practice complaints.
"The decisions that are made by the office of compliance, in my judgement should be public," said Shays, who served 14 years as a lawmaker before losing his seat in 2009. "Congress needs to live by the basic same laws that the public lives by, and the Office of Compliance needs to do everything it can to mirror that."
Accusations of sexual misconduct are flying around congress after several congresswomen came forward to share their stories last month. After questions from members of congress and the media, on Thursday the Office of Compliance (OOC) revealed it has paid out nearly $1 million of taxpayers' money in eight workplace settlements in 2017 to date. That is the highest annual amount to be issued from the special congressional U.S. Treasury fund that foots the bill in a decade.
Read more: Congress in 2017 has paid its biggest complaint settlements in a decade — with millions of taxpayer dollars
Since the OOC was established in 1997, the government has paid out more than $17 million in settlements using an opaque process that doesn't disclose who in the House of Representatives, the Senate, or other offices in the legislative branch, the payments were made for and why.
The payment statistics the OCC publishes aren't broken down, but include everything from sexual harassment to racial discrimination, and disputes about overtime pay.
"The statistics on payments are not further broken down because settlements may cover more than one issue," said Susan Tsui Grundmann, Executive Director Office of Compliance. "As most of the numbers involve settlements, we don't know what issues emerged that contributed to the settlement, so we would not be able to accurately breakdown these numbers."
Grundmann said the OOC publishes the amounts of payouts and number of complaints in its annual report. Before Thursday, these numbers hadn't been published since 2014.
"I am unclear as to why we stopped publishing these numbers in 2014 and am advocating for future release," Grundmann said.
Shays's law, however, directs the OOC to publish the details of why complaints were filed. Right now those details aren't being shared. Multiple congressional offices have said they have been blocked from finding out the exact number of sexual harassment complaints or who settlements were paid for.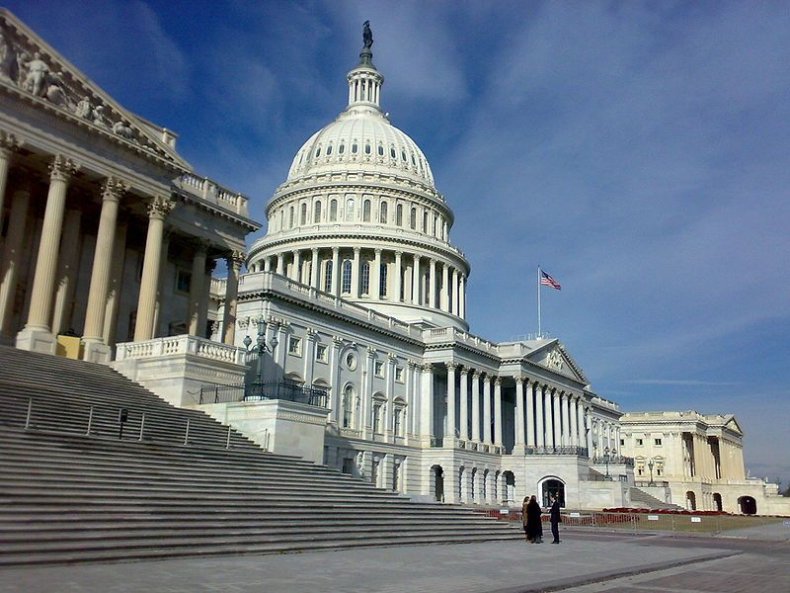 "The first thing that could happen is for the leadership in the House and the Senate—Republicans and Democrats—to encourage the Office of Compliance to be more aggressive and more open," says Shays. "If that fails, then the rank and file need to support legislation and publicize it and get the public behind it, which will then force the leadership to do it."
California Democrat Rep. Jackie Speier is going straight for new legislation as she believes the OOC's process for reporting sexual harassment is cumbersome and doesn't encourage people to come forward.
Speier shared her experience of sexual harassment on Capitol Hill in late October. On Wednesday, she introduced a new bill in the House to streamline the process just as a similar bill was introduced by New York Sen. Kirsten Gillibrand in the Senate.
Speier's law would require every congressional office to disclose their current and past complaints and how they were resolved. She is also pushing for the payments to come from House representatives' funds, not the Treasury.
"For all intents and purposes, a staffer in the Capitol is powerless and gagged," Speier said during a press conference Wednesday. "I've heard from survivors that they have been personally, professionally, emotionally and financially destroyed by the current process. Meanwhile, the harassers go on with his or her life, often times to prey on others," she said.
Last week, multiple Hill staffers and Washington veterans told CNN that many victims don't come forward because of the power held by those they would be accusing and the lengthy complaints process at the OOC, which includes counseling and mediation processes that take about 90 days.
Victims must file a complaint within 180 days. Then both the complainant and the OOC must agree to 30 days of legal counseling. After that comes 30 days of mediation, where a professional mediator brings the two parties together in-person or by phone to try and work things out. A non-disclosure agreement covers everything said during this time.
"The system needs to better respond to victims coming forward, which includes the need for a designated victims' advocate," Spier's spokeswoman Tracy Manzer told Newsweek. "Right now, those who come forward with a complaint are given zero representation, and must face off against House of Representatives Counsel in the mediation phase on their own, with an attorney paid for at their own expense."
One senator's former chief of staff "was pretty much blackballed from any opportunity in the Senate" after she made accusations of sexual harassment against the man she worked for, Shays said. Another former staffer told a similar story in an interview with Fox News Thursday.
Speier said that after sharing her story her office has heard stories about "victims having their private parts" grabbed on the House floor.
"There is a sense that going forward with an allegation like this would be completely the end of any career working for anybody on the Hill—and it undoubtedly would be," Debra Katz, a Washington employment lawyer told The Washington Post last month.
Initiatives are under way in the House and Senate to have all congress members and their staff undergo sexual harassment awareness training.
Yet without a more transparent process that actually names who settlements are being paid out for, "there's no incentive for members to hold people accountable," Manzer told CNN.
Shays agrees, but said the OOC has "to be careful at what point they make something public. There would be some complaints that would be politically motivated, that would be for sure."
Nevertheless, the OOC should establish a process that makes settlements public, he said. "If they can't, the Office of Compliance should publicly complain, or make sure it's known, that they're being prevented from doing it."