Blame Women With 'Cleavage so Deep [It's] Down to the Floor,' for Sexual Harassment, Congresswoman Says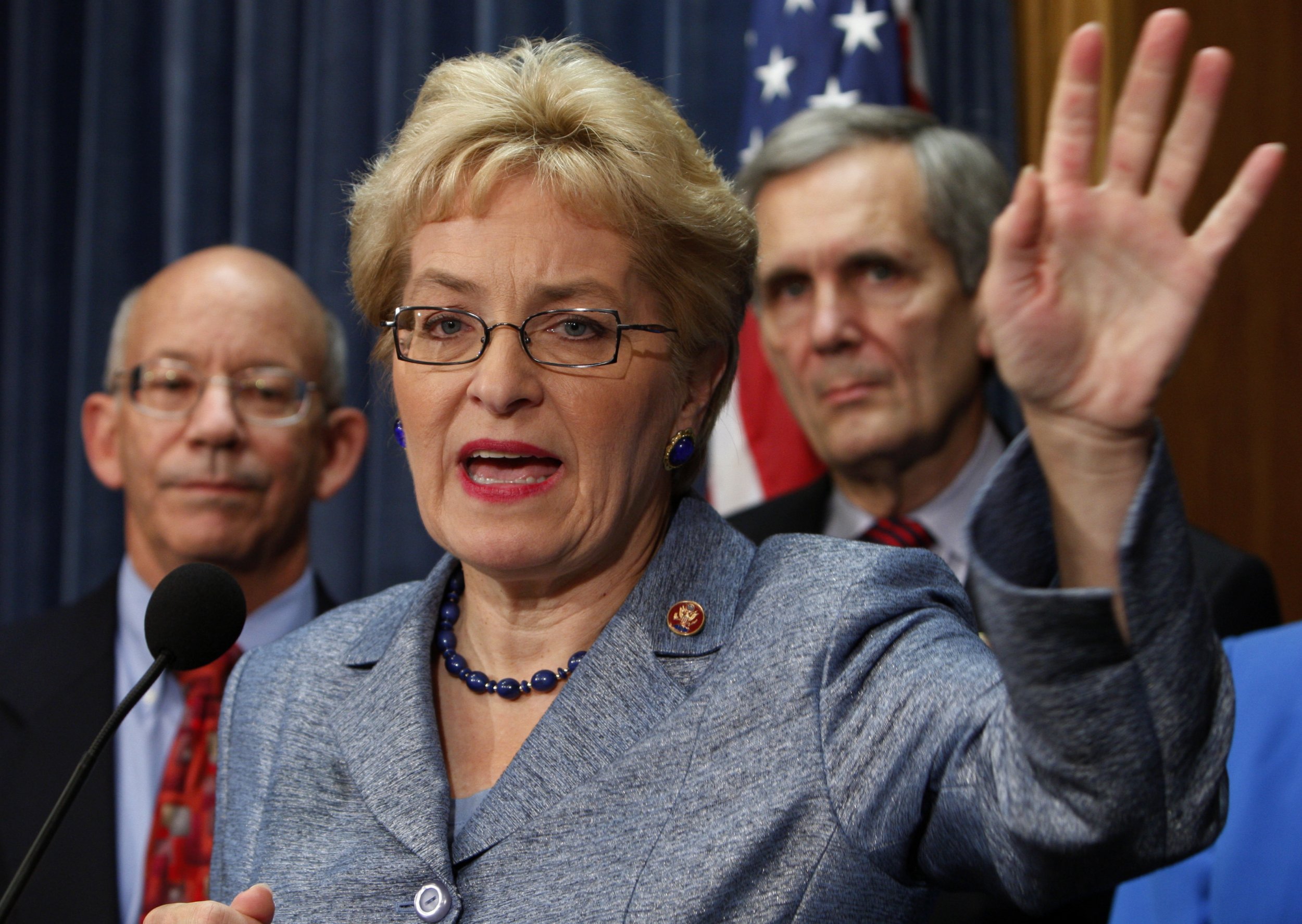 A Democratic congresswoman told a group of colleagues Wednesday that she believed some female lawmakers and aides invite sexual harassment by wearing revealing clothing.
"I saw a member yesterday with her cleavage so deep it was down to the floor," said Representative Marcy Kaptur of Ohio, sources told Politico. "And what I've seen … it's really an invitation." Kaptur was in a closed-door Democratic caucus meeting intended to address sexual harassment issues when she made the comments.
Kaptur went on to suggest that women should consider adopting military-style uniforms in order to dismay potential harassers. "Maybe I'll get booed for saying this, but many companies and the military [have] a dress code," she said. "I have been appalled at some of the dress of... members and staff. Men have to wear ties and suits."
Three members of Congress—Senator Al Franken, Representative John Conyers and Representative Trent Franks—have resigned in recent weeks after being accused of mistreating women, leaving Congressional leadership grappling over how to deal with allegations of sexual misbehavior.
Kaptur later told Politico that she did not intend to suggest that women were responsible for the actions of male harassers. "Under no circumstances is it the victim's fault if they are harassed in any way. I shared the stories from my time here in the context of the 'Me Too' legislation and how we can elevate the decorum and the dress code to protect women from what is a pervasive problem here and in society at large," she said.
Holding women accountable for the actions of sexually aggressive men is a relatively common occurrence known as victim blaming. "It's a very simplistic viewpoint that's both callous and ununiformed," said Sonia Ossorio, New York president of the National Organization for Women New York, an advocacy group for women and girls. "Women do not invite sexual abuse, and by focusing on the targets rather than the people who are targeting is precisely why we've made so little progress in changing culture, ending male entitlement and keeping women safe."
Ossorio said Kaptur's comments did not pass "the laugh out loud test," because "victims of sexual harassment range from teenagers in fast food uniforms to grandmothers in scrubs."
Men and women are expected to dress professionally and respectfully while in Congress, but House Speaker Paul Ryan has worked to modernize the dress code after an outcry earlier this year over an outdated rule that required all women to cover their shoulders in and around the House floor.
Kaptur, 71, has been in Congress since 1983.