Congress Should Address Health Care Monopolies | Opinion
As a registered nurse, I could not be more pleased that Democratic and Republican leaders announced they would make addressing the high cost of drugs in America a top priority of the 118th Congress.
A recent Gallup poll found that a whopping 18 million Americans—including 20 percent of Americans who make less than $24,000 annually—cannot afford at least one of their prescriptions. The personal experiences of many of my former constituents, patients, and contacts in the medical industry attest to the accuracy of these poll results. An alarming number of people have told me they are forgoing treatment because of cost concerns. The status quo is sad and tragic and needs to end. Congress can help by addressing seemingly monopolistic forces in the industry that may be keeping costs high.
Congress should start by investigating the potential anti-competitive activities posed by the nation's leading drug wholesalers.
The nation's three largest pharmaceutical distributors own an estimated 75 percent of the nation's pharmacy services administrative organizations (PSAOs)—the organizations that are supposed to negotiate good drug contract deals on pharmacies' behalf. If the major companies that sell drugs owning the entities that are supposed to restrain drug prices sounds like a clear conflict of interest, that's because it probably is one. And the fact that these three pharma distributors have already been the subject of nationwide Department of Justice and Federal Trade Commission lawsuits for seemingly predatory business activities only compounds this alarming antitrust issue.
A growing number of states—including Louisiana, Maryland, and Wisconsin—have begun investigating the role that PSAOs may play in America's drug price-gouging problem and have passed legislation to increase PSAO transparency and oversight. These states' actions have been commendable and successful; that said, this is a federal issue and requires a federal solution. Congress needs to follow their lead by calling for investigatory and information-gathering hearings to determine what it can do to address this problem legislatively.
But to paraphrase Ronald Reagan, the government isn't always the solution when it comes to monopolistic price-gouging. Sometimes, the government is the problem.
Take, for example, the Food and Drug Administration's outdated and inefficient drug approval process. Over the last three years, Americans have witnessed the FDA artificially (and perhaps dangerously) expedite the approval of drugs produced by some of the nation's leading manufacturers. When it comes time to accept ones made by those manufacturers' competitors, the agency does not appear to move with much urgency.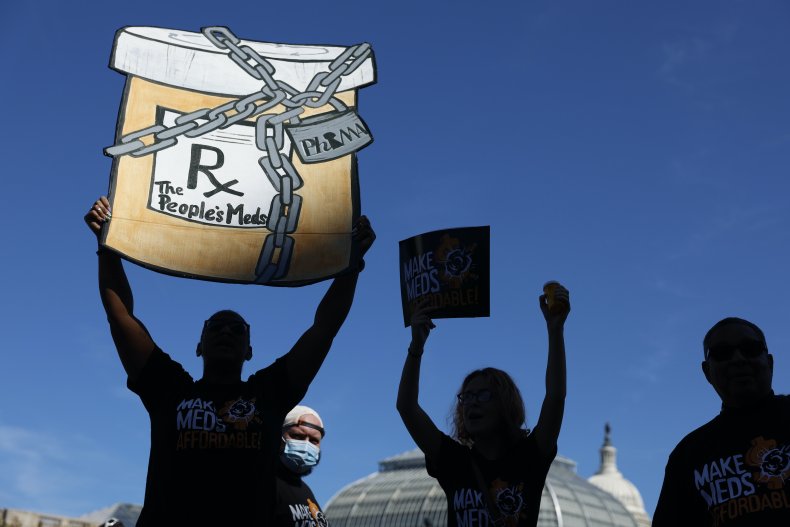 Just look at the recent EpiPen scandal. Although the epinephrine in the EpiPen costs less than $10 retail, the pen's retail price soared to as much as $300 because the FDA failed to approve alternative marketplace options in a timely fashion.
Competing manufacturers are often faced with a "damned with you do, damned if you don't" proposition from the hard-to-please FDA. As Dr. Rand Paul, the junior senator from Kentucky, put it, "Get too close to market entry, and you'll be sued for patent infringement, placing you in a possible 30-month-long limbo. Don't get close enough, and you'll face an application rejection, sending you back to the drawing board for what could be years and leaving you hoping, but unsure, that your product is tweaked enough to pass." The end result is America having the longest and most expensive drug approval process in the world, which costs the country's vulnerable patients dearly.
Fortunately, the FDA was created by Congress and is still under its oversight. Democrats and Republicans on the House Committee on Energy and Commerce and Senate Committee on Health, Education, Labor, and Pensions should agree that finding ways to make the FDA's approval criteria more explicit and less arbitrary is a goal worthy of their time.
Addressing the high cost of drugs in this country is more than a matter of politics; in many cases, it is a matter of life and death.
With so many powerful, seemingly monopolistic forces in play, it is understandable why many Americans feel hopeless. It is understandable why they feel that they have no allies on their side. But I believe there is reason for optimism.
I, for one, am taking Democratic and Republican congressional leaders at their word. I believe they truly see this issue as a priority. And in this divided Congress, they will have few—if any—other opportunities to prove they can govern effectively and in bipartisan fashion.
So remain vigilant, and do everything you can to hold your representatives to their promises, but do not give up hope, because the prospect of Congress addressing America's health care woes has never looked brighter.
Renee Ellmers, BSN, RN is a former Member of Congress who served on the Energy and Commerce Subcommittee on Health.
The views expressed in this article are the writer's own.