Congress Should Remove Obstacles to Marijuana Research | Opinion
The evolving debate over whether marijuana should be legalized in this country has had an Alice in Wonderland quality to it: sentence first, verdict afterwards.
Voters across the country have been asked to weigh in on this debate despite not understanding a fundamental question: Just how dangerous and addictive is the high-potency marijuana that legalizers are pushing?
Two encouraging signs coming out of Washington may help us answer this question as the debate moves forward. One is the resurgent confidence in science brought on by the miraculous speed and efficacy with which vaccines for the coronavirus have been brought to market. The other the is passage in the House of Representatives and the Senate of two bills that will remove obstacles to government-sponsored research on all aspects of marijuana.
Those bills—the Medical Marijuana Research Act and the Cannabidiol and Marijuana Research Expansion Act—would amend the Controlled Substances Act to remove barriers that prevent researchers from being able to adequately evaluate the potential risks and possible benefits of the use of marijuana and its derivatives. Even more importantly, the bills accomplish this without removing the drug from its Schedule I classification—dispensing with an oft-repeated myth that de-scheduling is the only way to encourage research. (No one says we should de-schedule heroin to do research, so why is de-scheduling marijuana necessary?)
As it stands, scientists and researchers hoping to learn more about the marijuana plant and the effects of its use essentially have two recourses: they can procure marijuana that is grown under a government contract with the University of Mississippi, or they can rely on self-reported user data from current marijuana users who volunteer to take part in the research.
These bills aim to expand avenues of research and allow for more products to be tested. That is a good thing.
With a more streamlined research process, real science could guide future marijuana policy reforms. As it stands, the existing approval process to research the drug is so onerous that many researchers have unfortunately resorted to calling for marijuana to be removed from its schedule—essentially legalizing it—just so that it can be researched. This is a remarkable failure of public policy that stands to cause much more harm than benefit.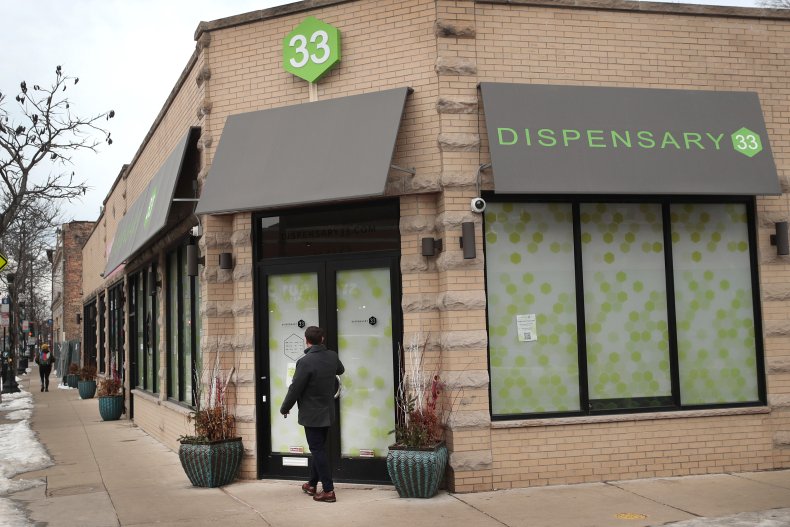 The bills also require that within five years of being enacted, the Department of Health and Human Services must review all existing research on marijuana and submit a report to Congress on the potential risks and benefits the use of the substance may have.
It's important to note the large amount of research that has been done on marijuana already. More than 20,000 peer-reviewed research articles from over the last few decades have linked marijuana use to severe mental health problems, ranging from depression to psychosis, as well as consequences for physical health and even negative outcomes for infants exposed to marijuana in utero.
While research here in the United States has sorely lagged behind ever-increasing THC potency, recent research out of Europe associated frequent use of high-potency marijuana with a five-fold increase in the risk of psychosis.
There is also a need for better understanding of marijuana's impact on those suffering from Post-Traumatic Stress Disorder, or PTSD. A recent study of more than 300 veterans found that marijuana use exacerbated symptoms of PTSD for those who suffered from a marijuana-use disorder.
Another recent study published in the journal Depression & Anxiety found marijuana use among military personnel with PTSD symptoms may lead to suicidal thoughts and behaviors. And one more study found that marijuana-dependent Iraq/Afghanistan-era veterans have an increased risk of suicidal thoughts and attempted suicide. Despite these findings, some 23 states have added PTSD as a qualifying condition for "medical" marijuana. With an average of 20 veterans committing suicide each day, we need real solutions, not industry-driven disinformation that could exacerbate the crisis.
These numerous connections to negative health outcomes—as well as the potential risks to safety as a result of drugged driving and use in the workplace, and the utter failure of the marijuana industry to make good on promises of social equity—are often left out of discussions about marijuana legalization.
Listen to the scientists. Let research drive sound policy on marijuana and reject Big Marijuana's promises. Passing either of these new research bills would be precisely the right step forward in understanding how to protect the health and future of families and children across this country.
Kevin A. Sabet, Ph.D., served in three White House administrations, most recently as senior drug policy advisor from 2009 to 2011. He is the president of Smart Approaches to Marijuana.
The views expressed in this article are the writer's own.