Congress, Grappling With Tainted Chinese Drugs, Is Baffled by Lack of FDA Oversight in U.S. Pharmaceutical Supply Chain
Following major recalls of Chinese-manufactured medication that contained carcinogenic ingredients, Congress is taking a hard look at the U.S. supply chain of generic drugs.
About 80 percent of manufacturers that create key ingredients for the domestic drug market are located outside the United States, according to the U.S. Food and Drug Administration (FDA). But for some drugs, China is the only supplier.
At a congressional hearing on Tuesday, lawmakers expressed alarm, and sometimes disbelief, at the lack of oversight the FDA demonstrates over these foreign suppliers—despite the fact that U.S. drug firms are continuously outsourcing their manufacturing needs.
"There's a hidden health crisis in this country that will affect us all," Rep. Anna Eshoo of California, chair of the Health Subcommittee, said in the hearing. "The crippling inadequacy of the American drug supply."
Eshoo went on to say that the U.S. generic-drug industry's reliance on foreign agents creates shortages of life-saving medications as well as subpar manufacturing.
Indeed, in the past two years alone, the FDA has recalled three blood pressure drugs and the heartburn medication Zantac after they were found to contain potentially carcinogenic impurities that their Chinese manufacturer failed to report.
To the surprise of lawmakers in the room, regulators at the hearing said they cannot control or properly monitor these dangerous drugs until long after they've reached U.S. shores.
Active pharmaceutical ingredients (APIs) are the backbone of the generics industry. They make up the part of the drug that generics are supposed to share with their brand-name counterparts.
While the FDA maintains a "catalog" of foreign manufacturers, the sites are not required to tell the FDA whether they actually make APIs and in what quantities, according to Janet Woodcock, director of the Center for Drug Evaluation and Research at the FDA.
Unless Congress passes new legislation, the FDA can't demand this information from drug makers, either, Woodcock added.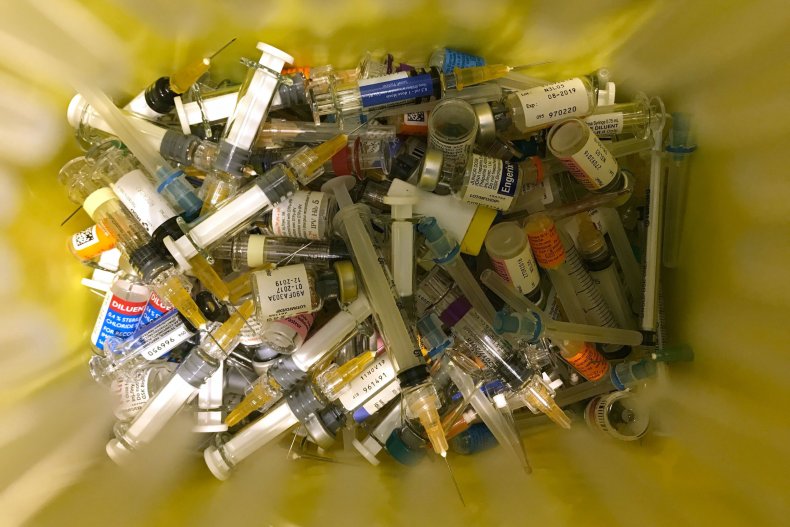 "In short, we're overly reliant on China, we cannot trust the supply chains, and our national and economic security demand that we act," said Michael Wessel, commissioner of the U.S.-China Economic Security Review Commission.
Several lawmakers, concerned about drug shortages, asked Woodcock whether U.S. companies could be compelled to bring their manufacturing efforts back home.
While drug firms would be hard-pressed to abandon the cheaper labor markets in China and India, Woodcock said, the FDA is advocating for modernization such as automation and "continuous production" that could ease costs overall.
Current manufacturers may not have the resources to experiment in this fashion, but Woodcock said some new players have told the FDA that they're interested in branching out, technologically speaking, through nonprofit setups.