Hurricane Harvey Help: Why Congress Will Struggle to Aid Texas Storm Victims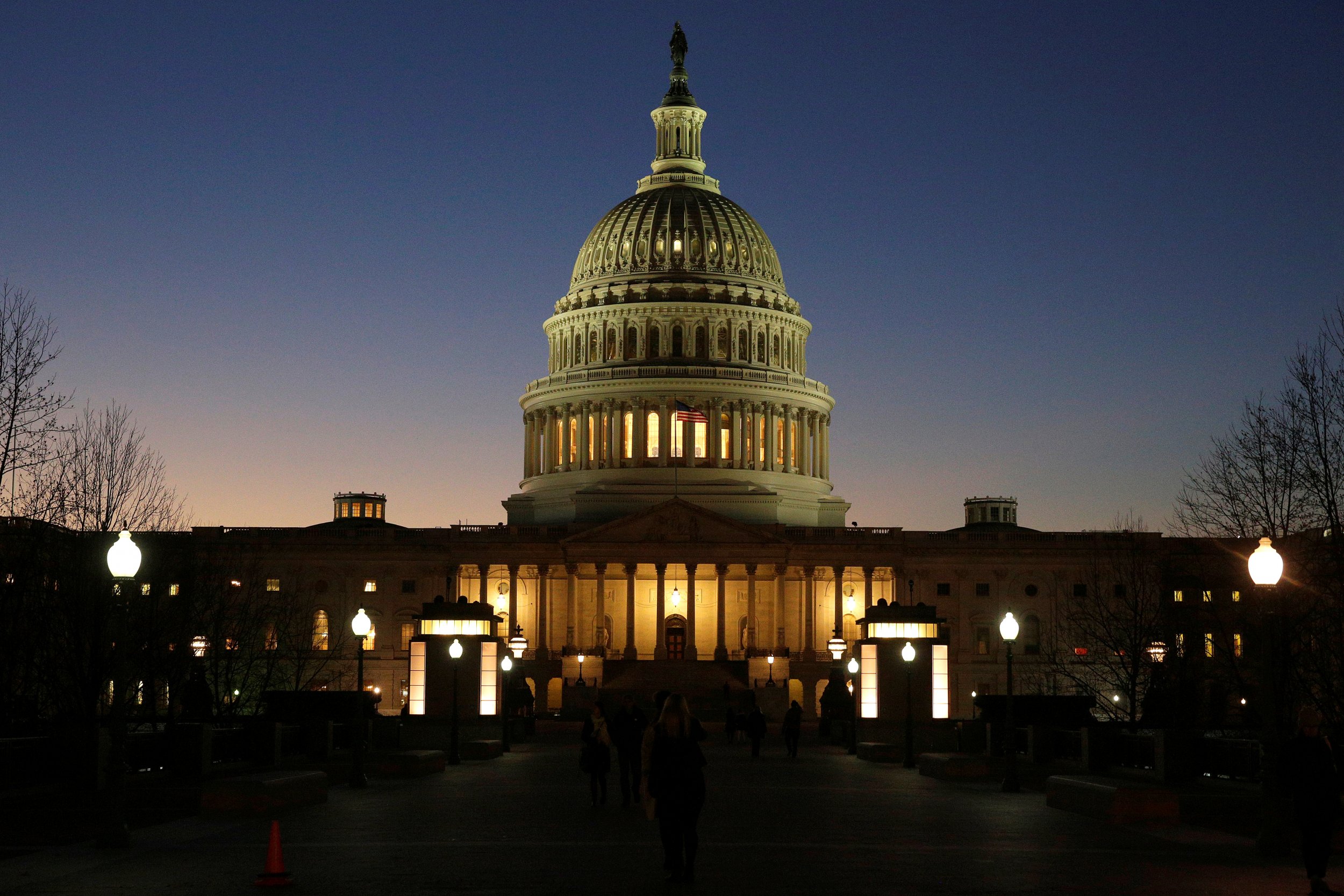 When Congress finally returns from its month-long recess next week, it will be under huge pressure to come up with money to aid the Gulf Coast's recovery from Hurricane Harvey but, as with everything in the House and Senate this year, politics and a large dose of hypocrisy are likely to stand in the way of a smooth ride to passage.
The Federal Emergency Management Agency (FEMA) is leading the federal recovery efforts in the area left underwater by Harvey—including Houston, the fifth-largest metropolitan area in the country, with an estimated 6.7 million residents. But FEMA has only a few hundred million dollars on hand it can use toward immediate relief. That's enough to keep efforts going for a few more weeks, but not nearly enough to tackle what is likely to become the largest disaster in American history. The federal aid for Hurricane Katrina in 2005 topped $110 billion, according to the Congressional Budget Office. Superstorm Sandy in 2012 was followed by a $54 billion federal relief effort. Representative Sheila Jackson Lee, a Democrat from the Houston area, has said she'll seek $150 billion in aid.
In the past, Congress has provided aid in multiple large tranches, a strategy that, after the first blush of disaster, has allowed some self-styled fiscal conservatives time to complain about costs. There are 20 members of the Texas delegation to the House of Representatives who voted against a $50.5 billion Sandy aid package in January 2013, including a then-newbie senator named Ted Cruz, who grew up near Houston and now is advocating for a big aid package for his home state. Cruz has brushed aside charges of being two-faced by dismissing much of the Sandy aid package as waste, a charge that New Jersey Governor Chris Christie, a fellow Republican, dismissed as "crap" earlier this week. "I see Senator Cruz and it's disgusting to me that he stands in a recovery center with victims standing behind him as a backdrop and he's still repeating the same reprehensible lies about what happened in Sandy…and I'm not going to let him get away with it," Christie told CNN. The two men faced off in the fight for the 2016 Republican presidential nomination; each lost, of course, to Donald Trump.
For its part, the Trump administration is vowing to be supportive of aid packages for Harvey recovery. Vice President Mike Pence was in Texas on Thursday. "We promise you, we're going to stay with you every step until we bring Southeast Texas back bigger and better than ever before," he said during a visit to Rockport, before donning blue work gloves and helping with a cleanup effort. But the administration's proposed federal budget for the coming fiscal year includes big cuts to many programs that would be involved in the recovery, including FEMA as well as others that relate to housing, environmental cleanup and weather research that were already in trouble and may become politically riskier for House and Senate members as a September 30th deadline to pass a new budget looms. If Congress can't pass some kind of spending measure by the end of September, it will face a government shutdown akin to the last one in 2013, when millions of federal workers were sent home or disrupted; payments to government contractors were delayed; and the economy slowed.
A broad House spending bill due for consideration next week includes a large cut to FEMA disaster accounts, money that would help pay for the president's proposed wall along the 1,954-mile Texas border, which Trump originally said would be paid for by Mexico. (He now maintains that the U.S. will build it and Mexico will reimburse the U.S., something the Mexican government vehemently insists will never happen.)
The most likely outcome is that Congress will pass a short-term aid bill to cover Harvey when it gets back after Labor Day, meaning FEMA accounts won't run dry. But that will create another problem: speeding up the date when Congress will have to renew the federal government's authority to borrow more money or risk defaulting on the nation's debt for the first time in the country's 221-year history. Congress is trying to raise the debt ceiling before September 29, the estimated date when it will be unable to raise more money in financial markets.
On Thursday, Treasury Secretary Steven Mnuchin said aid for Hurricane Harvey relief could alter the timing of the need to raise the debt ceiling. Mnuchin said September 29 remains the date by which Congress should ideally raise the borrowing limit, but added that federal spending will increase faster than expected in September because of an aid package for Texas and the ravaged Gulf Coast. "There could be some impact of a couple of days," he said. That may not sound like much, but every day counts when facing a government shutdown if the regular budget isn't passed by September 30, as well as other must-pass bills, such as a reauthorization of the Federal Aviation Administration, which regulates the nation's air travel, as well as the National Flood Insurance Program.
Congress doesn't get back to Washington until September 5 and will be out the week of September 16 for work back in their districts and the Jewish holidays, Rosh Hashanah and Yom Kippur. The holidays follow the lunar calendar, and this year both fall before September 30, complicating matters for Congress.
Under the House calendar, the chamber is scheduled to be in session for only 12 days in September which is precious little time to do all of what Congress needs to do and for Harvey victims to get more aid.
One possibility: Congress punts on everything—except passing a package that keeps the government funded and adding some money for Harvey relief—and sidesteps divisive issues like the border wall for the next three months. That may be of some comfort to Texas, but for Congress that may be as good as it gets.​