Hey, Congress, Get Off Trump-Russia Probe and Do Something Else, Majority of Americans Say in Poll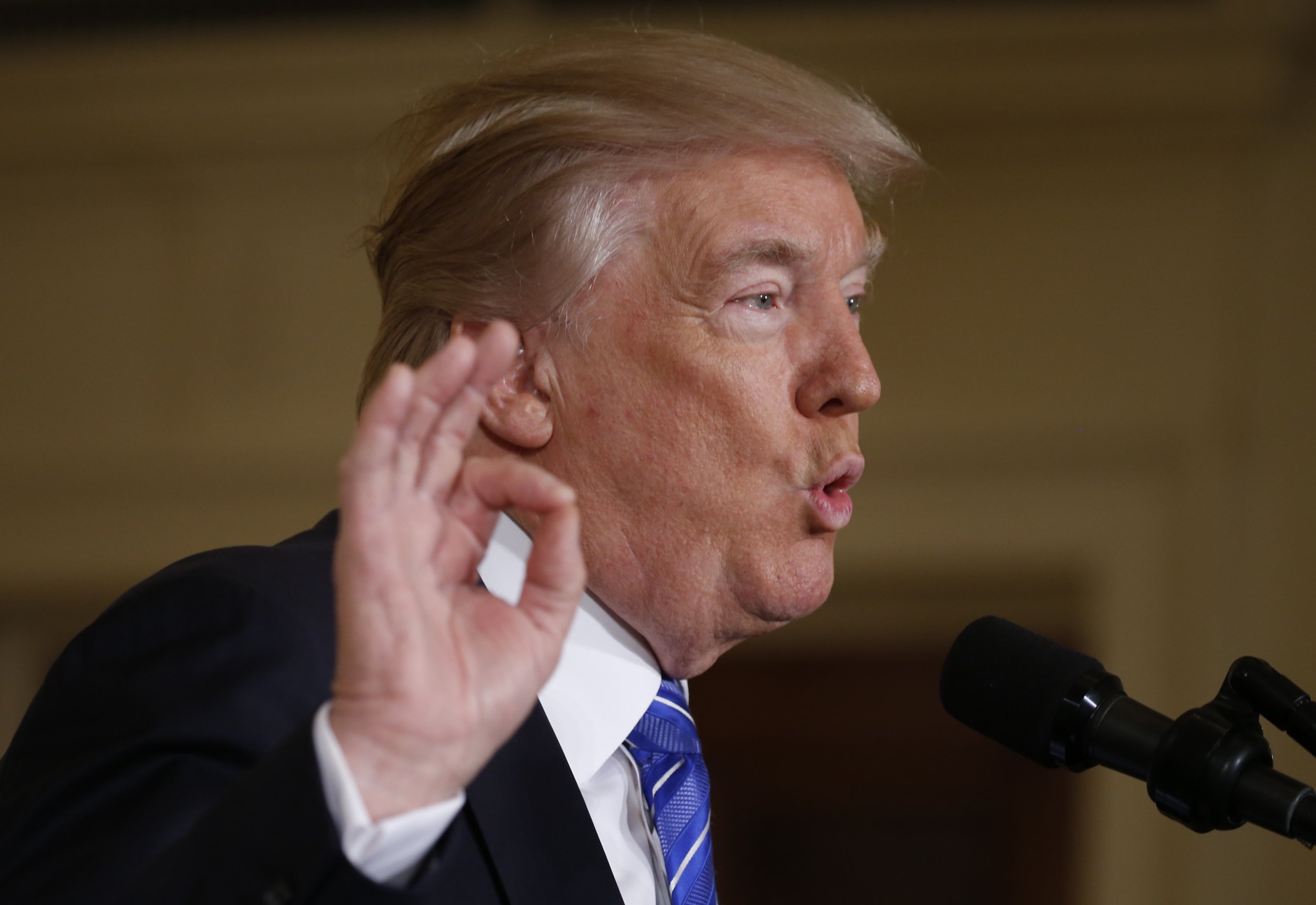 For months, Americans have been engrossed by the numerous twists and turns surrounding President Donald Trump and his former campaign's ties to Russia during last year's election. But now it turns out many have tired of this drama.
A Harvard-Harris poll released Friday found that 64 percent of voters believe the investigations are "hurting the country" and 56 percent want Congress to instead work on issues like national security, the economy and health care, The Hill reported. The online survey was conducted from June 19 to June 21 and gathered responses from 2,237 registered voters.
To be sure, a good number of voters (44 percent) do want Congress to keep up its work on Russia, which according to the Department of Homeland Security directed hacks toward 21 states during the 2016 presidential race. The Hill also pointed out that a Harvard-Harris poll released earlier this month found that 75 percent of voters were in favor of having the special counsel, former FBI Director Robert Mueller, lead the inquiry.
Still, 73 percent of voters said they believe Congress has become distracted by the Trump-Russia saga, and the numbers aren't exactly partisan. Eighty-one percent of Republican voters said they were concerned about Congress's work, as were 68 percent of Democrats and 74 percent of independents.
Many were focused on the Senate's release of its health care plan Thursday. The bill, which could be up for a vote as early as next week, has received criticism from Democrats for its planned cuts to Medicaid funding and the possibility that it could leave millions of people without health care. It has yet to be scored by the Congressional Budget Office.
Meanwhile, the Trump-Russia findings keep popping. On Friday, The Washington Post reported that a former Obama administration official says Trump's predecessor "sort of choked" when it came to punishing Russia for meddling in the election. While Obama did weigh several strong responses to Russia, the report said, he ultimately chose softer ones.
Trump has also continued to harp on the issue. On Thursday, he fired off several tweets that accused Barack Obama and the Democrats of doing little to hinder Russia: "By the way, if Russia was working so hard on the 2016 Election, it all took place during the Obama Admin. Why didn't they stop them?"
And followed up with two more.
The president also appeared to stoke the fire on Fox & Friends Friday morning. He said he had not taped his conversations with former FBI Director James Comey—a possibility that Trump himself surfaced three days after firing Comey.