The Federal Election Commission (FEC) has pressed for Congress to ban "prechecked recurring donation boxes" from campaign fundraising, a move that could have a negative effect on the efforts of former President Trump's political action committees (PAC), Mediaite reports.
The FEC's recommendation was made after a rare unanimous vote and came on the heels of a New York Times report on the Trump campaign's use of recurring donation tricks to collect more in monthly fundraising during the 2020 election. These prechecked boxes were reportedly added to fundraising solicitations when the campaign was raising less the President Joe Biden's campaign.
"It's almost like theft," FEC Commissioner Ellen Weintraub said. "I don't want to see donors tricked."
Monthly donations to Trump's various PACs have dried up considerably, says Mediaite. In June, the PACs raised $2.6 million, a steep drop from the $13.8 million they brought in back in January. At $56 million in the first six months of 2021, however, the former president has still far outraised other Republican figureheads, according to The New York Times.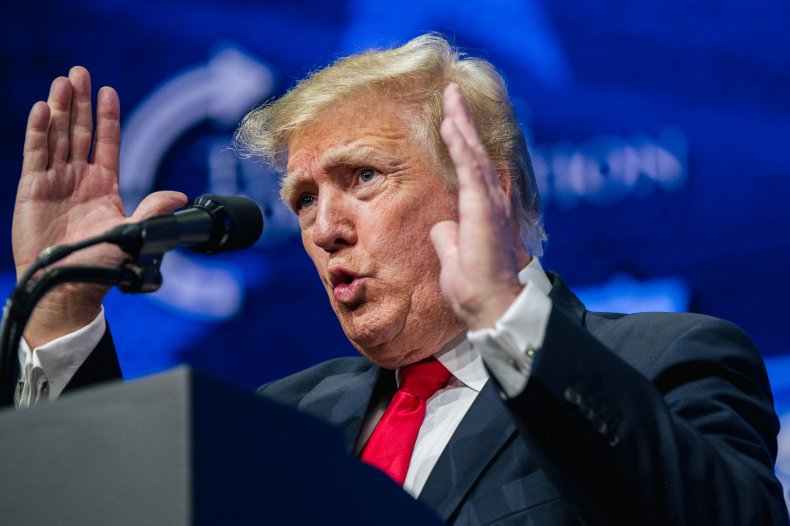 While most of these prechecked options involved making repeat donations, some were also employed that doubled the amount of the initial donation. Many donors interviewed by the Times said they were unaware that they had donated more than once to Trump's campaign. Once these tactics came to light, the campaign had to issue nearly $123 million in refunds after donors made fraud claims to their banks and credit card companies.
"Bandits! I'm retired I can't afford to pay all that damn money," a Trump supporter named Victor Amelino said about the recurring donations.
Amelino had thought he made a one-time donation of $990 to Trump's campaign, but the prechecked recurring donations inflated that number to nearly $8,000. Trump has also been attacked by former staffers over the fundraising tactic.
The funds raised through recurring donations might dry up even before Congress is able to make any decision on the matter. An anonymous source speaking to the Times said that GOP officials have largely moved away from recurring donations, with withdrawals being halted in July.
Newsweek reached out to Trump's office for a comment but did not hear back before publication time.