How to Watch the Congressional Baseball Game: Live-stream the Charity Event Following the Alexandria Shooting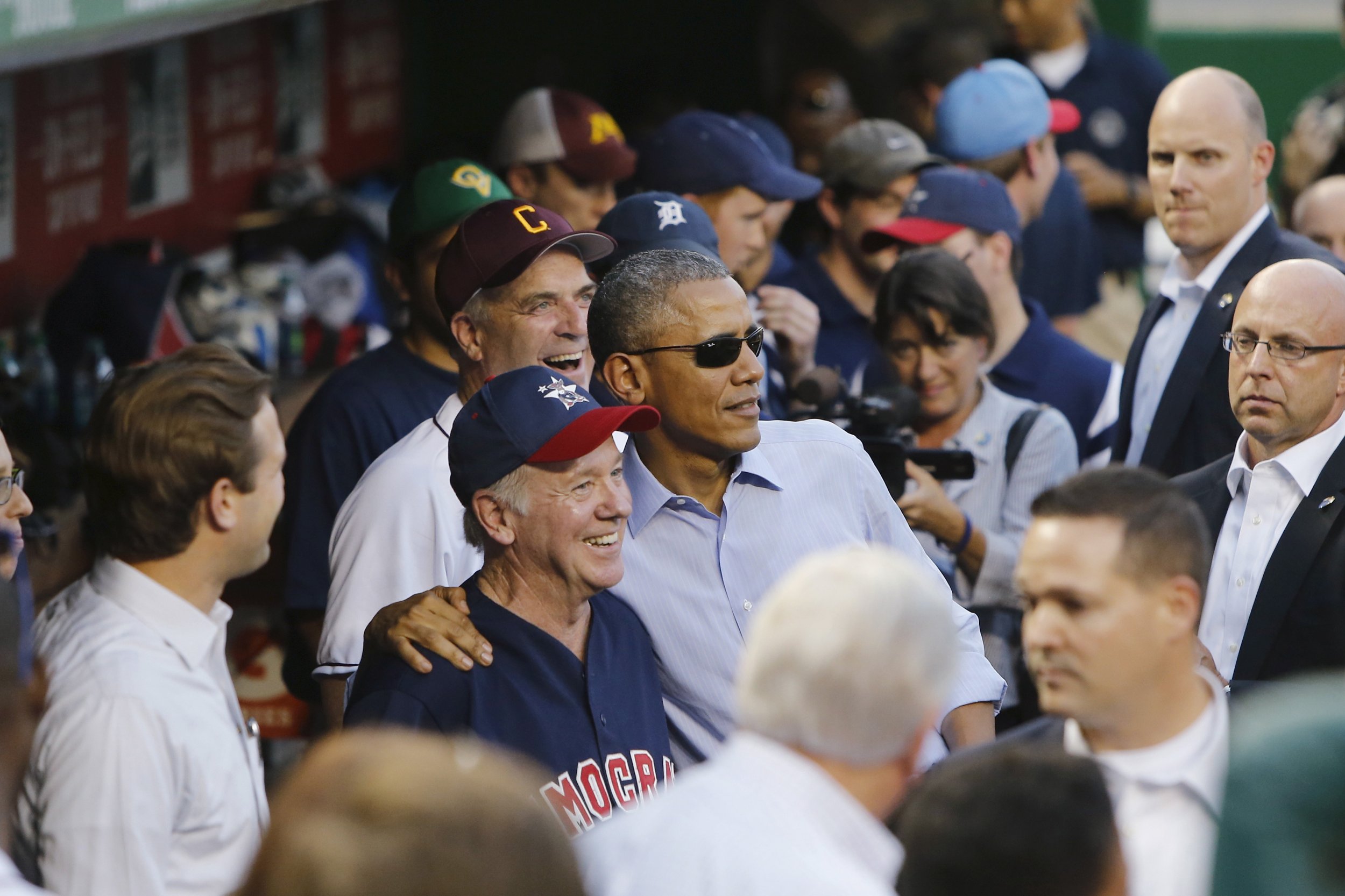 Even in the wake of tragedy, Congress is going to play ball. And you can watch it.
The Congressional Baseball Game, a century-old charity event for which Democrats and Republicans shelve their political squabbles and face off on the field, is scheduled to be played Thursday night at Nationals Park in Washington, D.C. The parties will be fighting to take the lead in the long-running series: Both teams have 39 wins and 39 losses.
Related: What is the Congressional Baseball Game?
Thursday's game will be more than a tiebreaker, though, and that's why you might want to tune in. And you're in luck: C-SPAN has announced it will carry the game live in order to bring the matchup to the masses, according to Entertainment Weekly. You can watch it here or check out CBS News's live coverage here.
The game is never just about sports, but that's especially true this year. On Wednesday, Illinois gunman James Hodgkinson opened fire at a GOP baseball practice in Alexandria, Virginia, wounding Louisiana Representative Steve Scalise, lobbyist Matt Mika, aide Zachary Barth and two Capitol Police officers, Crystal Griner and David Bailey. Hodgkinson later died after a shootout with police.
Some of the victims—Scalise among them—remain hospitalized, but team leaders said they thought the game should go on.
"We're not going to let incidents like this change our way of life or our daily routines," U.S. Representative Mike Doyle, a Pennsylvania Democrat, said at a news conference.
Though President Donald Trump won't be among them due to security concerns, thousands of spectators are expected to turn out to see Thursday's game. All proceeds will go to local charities like the Boys and Girls Clubs of Washington, the Washington Nationals Dream Foundation and the Washington Literacy Center, according to the event's website.
"We're going to play, we need to play," U.S. Representative Roger Williams, a Texas Republican for whom Barth works, told Roll Call. "We need to play this baseball game. If we don't play this baseball game and we go home, then they win."
First pitch is at 7:05 p.m. EDT.