Black Congress Members to Meet With FBI Director Over 'Black Identity Extremists' Memo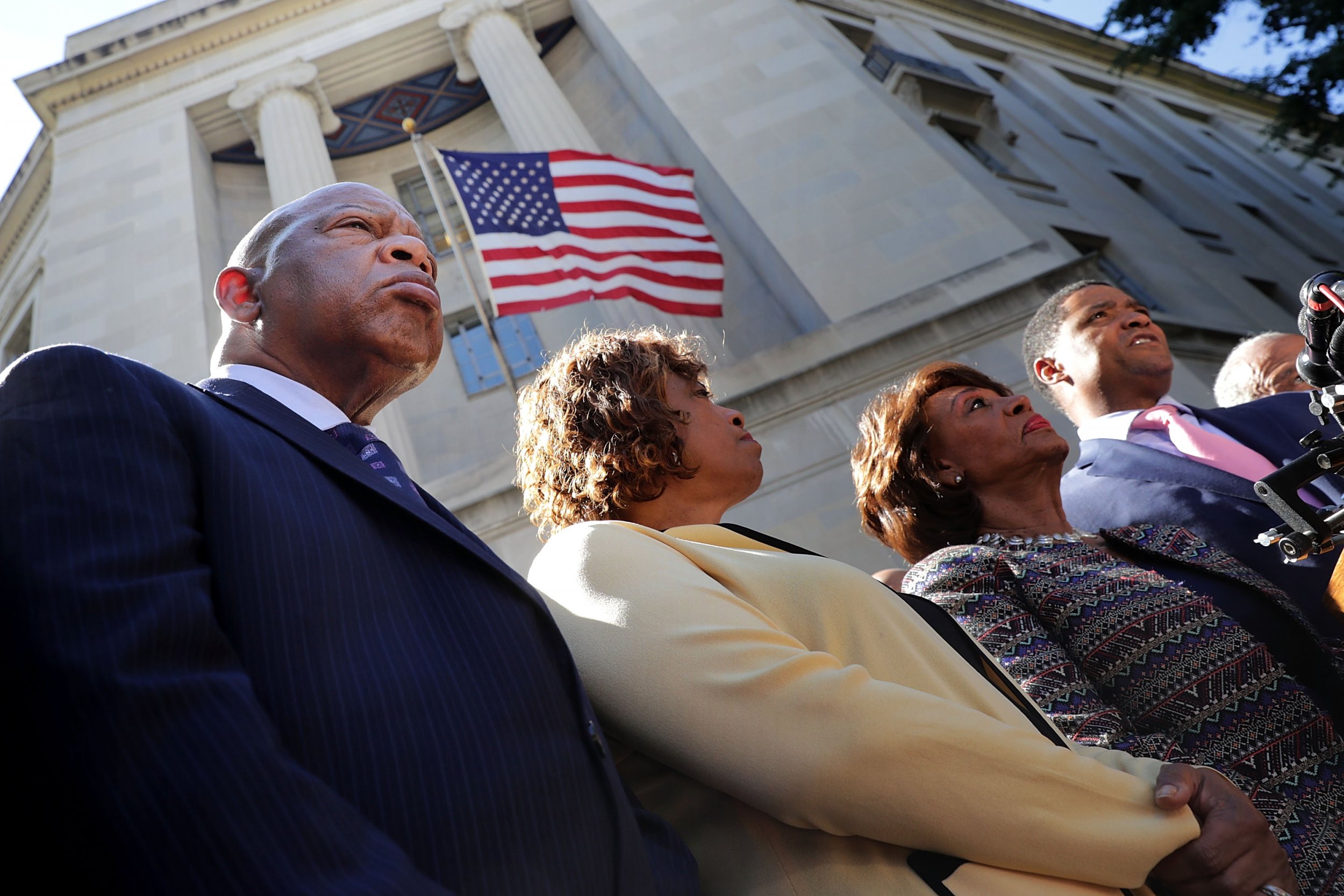 FBI Director Christopher Wray will meet with members of the Congressional Black Caucus to address their concerns regarding an intelligence assessment about "black identity extremists."
The lawmakers requested the meeting after Foreign Policy first reported about the assessment on October 6. The document was dated August 3 and titled "Black Identity Extremists Likely Motivated to Target Law Enforcement Officers."
"We heard back from the FBI on October 23, 2017, as requested, and we're working with them to schedule a meeting with Director Wray," Kamara Jones, a spokeswoman for the caucus, said in a statement.
Related: Comey blames Trump for distracting from police violence
In the assessment, the FBI said that beliefs people held about police violence had caused an increase in attacks on officers. "The FBI assesses it is very likely Black Identity Extremist (BIE) perceptions of police brutality against African Americans spurred an increase in premeditated, retaliatory lethal violence against law enforcement and will very likely serve as justification for such violence," the assessment said.
Referring to the officer-involved fatal shooting of Michael Brown in Ferguson, Missouri, in 2014, the report said, "The FBI assesses it is very likely incidents of alleged police abuse against African Americans since then have continued to feed the resurgence in ideologically motivated, violent criminal activity within the BIE movement."
Following the Foreign Policy report, members of the Congressional Black Caucus wrote to Wray, calling for a meeting to discuss the assessment.
"The assessment and the analyses upon which it is based are flawed because it conflates black political activists with dangerous domestic terrorist organizations that pose actual threats to law enforcement," the letter said. "It relies on a handful of obviously terrible incidents to paint black Americans who exercise free speech against witnessed police brutality as possible violent extremists.
"These broad characterizations can only serve to further erode trust between law enforcement officials and many of the black communities they serve, further inflaming an already tense and complicated dynamic," the letter stated.
The lawmakers added that the assessment seemed to be part of both "a troubling history" between the FBI and black citizens and "a pattern of statements and actions" by the President Donald Trump administration "that are hostile to African Americans."
The Senate confirmed Wray as FBI director on August 1, two days before the date on the assessment.
The Daily Caller first reported on the bureau's response. A spokesperson for the FBI declined to comment further on Thursday.