Congressional Black Caucus Calls For GOP to Act Against White Nationalist Congressman Steve King
The Congressional Black Caucus (CBC) has called for Iowa congressman Steve King to be removed from committees after he defended white supremacism in an interview.
In a statement Saturday, CBC chairwoman Representative Karen Bass, a California Democrat, called on Republicans to act and remove King.
"Like Donald Trump," she said, "Steve King has sought again and again to give comfort to white supremacists, something that should never be allowed in the halls of Congress or the Oval Office.
"If Republicans really believe these racist statements have no place in our government, then their party must offer more than shallow temporary statements of condemnation," said Bass. "Instead, they must actually condemn Mr. King by removing him from his committee assignments so that he can no longer affect policies that impact the very people he has made it clear he disdains."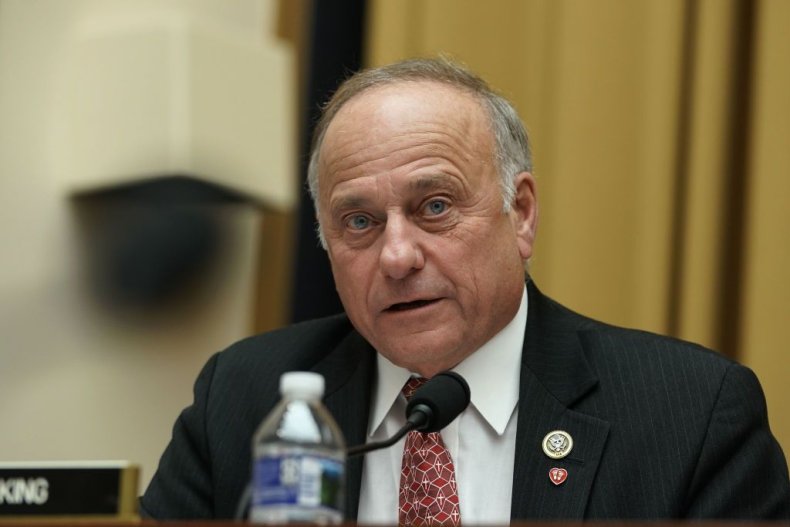 King, in an interview with the New York Times published Thursday, had asked "White nationalist, white supremacist, Western civilization — how did that language become offensive?"
"Why did I sit in classes teaching me about the merits of our history and our civilization?"
It was not the first time the lawmaker's view on race have caused controversy. In November's midterms he saw his lead over his Democrat rival drastically cut when he defended a Toronto mayoral candidate with close ties with the alt-right white nationalist movement.
In a speech on the House floor Friday. King said he rejected white supremacy, and regretted "the heartburn that has poured forth upon this Congress and this country and especially in my state and in my congressional district."
Senior Republicans have condemned King's comments.
Republican South Carolina senator Tim Scott, who is black, in a column in the Washington Post, wrote: "Some in our party wonder why Republicans are constantly accused of racism — it is because of our silence when things like this are said," Scott wrote. "King's comments are not conservative views but separate views that should be ridiculed at every turn possible."
Former Florida Governor Jeb Bush has called for primary challengers to take on King in the 2020 elections.
"It's not enough to condemn @SteveKingIA's unconscionable, racist remarks. Republican leaders must actively support a worthy primary opponent to defeat King, because he won't have the decency to resign," he tweeted Friday.