Congressional Shooting: Bernie Sanders Says Police Have Not Been in Touch Over Gunman's Links to His Campaign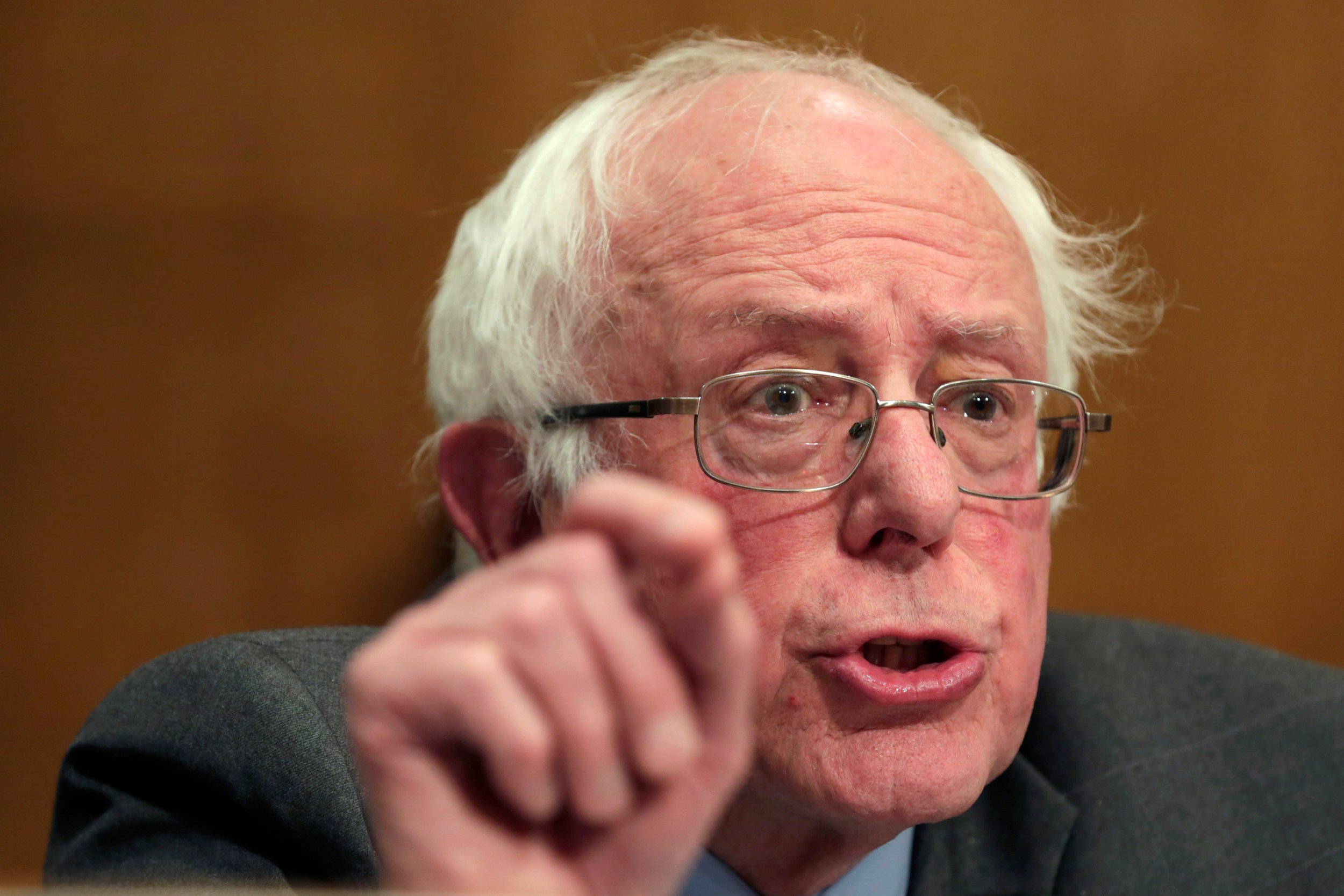 Vermont senator Bernie Sanders says he has not heard from police about the Alexandria shooter's previous work for his campaign.
The Democrat said in an interview with CNN's State of the Union that law enforcement had not been in touch with him–despite news the gunman responsible for Wednesday's shooting at a Congressional baseball practice had worked for Sanders' presidential election campaign.
When asked whether the police had been in touch about 66-year-old shooter James Hodgkinson's links to his campaign team, Sanders said: "Not in touch with me. I am not aware that they have been in touch with my staff."
He added: "And I just want to wish Representative Scalise a very, very quick recovery. What happened was a tragedy, unacceptable. There should not be any violence associated with politics in America."
The former presidential hopeful said it was "distressing" to discover that the shooter responsible for the attack, which left four people including House Majority Whip Steve Scalise with gunshot wounds and a further two injured, was a Sanders supporter.
"In our campaign, we had hundreds of thousands of volunteers," Sanders said.
"We had rallies that spoke in person to over 1.4 million people. We had rallies in some of the poorest communities of states, I remember, in the South Bronx. There was zero violence, no violence at all. And I am absolutely convinced that the overwhelming, not overwhelming-virtually all people associated with our political movement, understand you have the right to stand up, debate, you have the right to protest, but violence is not acceptable," he added.
"So, obviously, it was distressing to find out that this particular person had been a volunteer, I believe in Iowa, for a period of time."
The senator added he wanted to galvanize people to fight injustice but that that must always happen in a non-violent way.
"Now, right now, what we are seeing in Washington with this health care bill, where the Republican leadership wants to throw 23 million Americans off of health insurance, raise premiums for older workers, defund Planned Parenthood, cut Medicaid by over $800 billion, this is the worst piece of legislation to have passed the Congress since I have been in Congress," he explained.
"It is an outrage. And it has to be protested, and we have to make sure that nothing like that gets past the Senate. But it has to be done, of course, in a nonviolent way," he added.