Congressman Hakeem Jeffries Defends Comparison of Trump to KKK Grand Wizard
New York Congressman Hakeem Jeffries defended his comments comparing President Donald Trump to a Grand Wizard of the Ku Klux Klan on Wednesday.
Jeffries, a Democrat who chairs the House Democratic Caucus, referred to Trump as "the Grand Wizard of 1600 Pennsylvania Avenue" in a speech on Martin Luther King Jr. Day. He also called the president the "hater in the White House" and the "Birther-in-Chief" during his Monday address, according to Mediaite.
CNN host Alisyn Camerota repeatedly pressed Jeffries about his comparison, asking, "Do you regret going that far in your comments?" She also questioned whether his rhetoric was inflammatory.
"Not at all," he replied. "We've got to have an opportunity, for at least one day a year, to have a candid, if sometimes uncomfortable, conversation about race. Seems to me that we can't have that conversation on Valentine's Day, we can't have that conversation on St. Patrick's Day. It's perhaps appropriate for us to be able to have that difficult discussion on MLK Day."
Camerota then asked whether "You think the president of the United States is connected to the KKK? He's a Klansman?"
"Absolutely not, and as you know, Alisyn, I did not use the words 'racist' in any of my comments," Jeffries said, noting that he has been asked in the past whether Trump is a racist and said no. "I did use a colorful phrase, but of course I don't believe that the president is a card-carrying member of the KKK."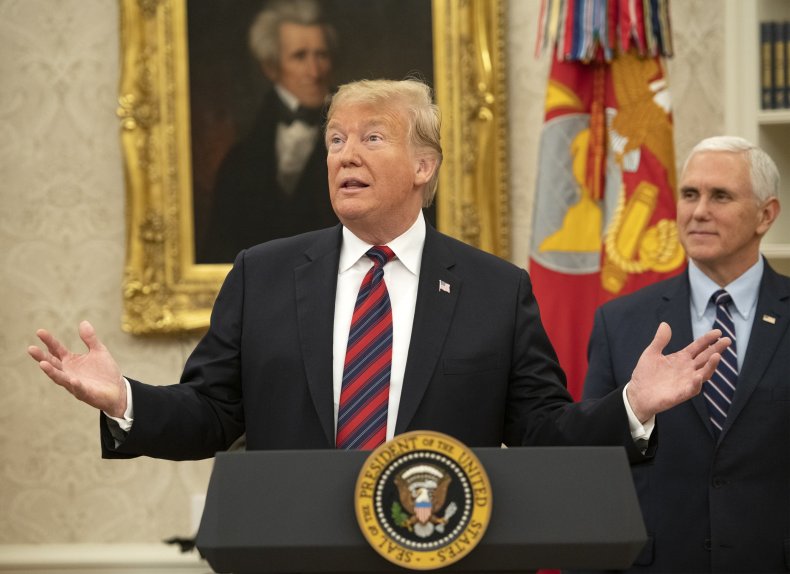 Jeffries then noted a number of instances in which the president's actions and remarks have been criticized as endorsing racism, such as Trump's employment of Sebastian Gorka, Stephen Miller and Steve Bannon, his promotion of the birther campaign that plagued President Barack Obama and his stance on the infamous Central Park Five rape case, for which he called for the reinstatement of the death penalty in New York. The five teenagers of color were later exonerated.
"[The president] has presided over and engaged in directly a series of racially insensitive remarks," Jeffries said. "We cannot whitewash that, we cannot hide it, and on King day we should be able to have that candid discussion."
Trump has long been plagued by claims of racism. In 1973, Trump and his father were accused of discriminating against people of color who were interested in renting housing, according to PBS NewsHour. In 1975, the Department of Justice settled with the Trumps, who did not admit misconduct.
Throughout his 2016 presidential campaign, Trump repeatedly faced criticism for remarks deemed racist.
He has continued to face rebukes for his conduct as president. His repeated attacks on Congresswoman Maxine Waters, his reference to El Salvador, Haiti and African nations as "s***hole countries" and his support among white supremacists have all drawn backlash.
Jeffries called Trump a "racial arsonist" after the white nationalist rally in Charlottesville in 2017, during which James Fields Jr. killed Heather Heyer by driving his car into a crowd of counterprotesters. In statements after the incident, President Trump defended the protesters, saying there were "some very fine people on both sides."
Trump has repeatedly denied that he is racist when asked by reporters. In January 2018, he told the Associated Press "I am the least racist person you have ever interviewed. That I can tell you."