Congressman Elijah Cummings Home Burglarized Hours Before Trump's Tweets
The home of Maryland Rep. Elijah Cummings was broken into over the weekend, according to a report by the Baltimore Police Department.
According to the report, BPD is "investigating a report of a burglary" that happened around 3:40 a.m. on July 27. "At this time, it is unknown if any property was taken from the location."
The home described is located on the 2000 block of Madison Avenue in Baltimore, a cozy neighborhood of side-by-side homes lining the street, according to Google Maps.
Mike Hellgren, an investigative reporter for WJZ CBS 13 in Baltimore, reported that it was the Baltimore home of Cummings.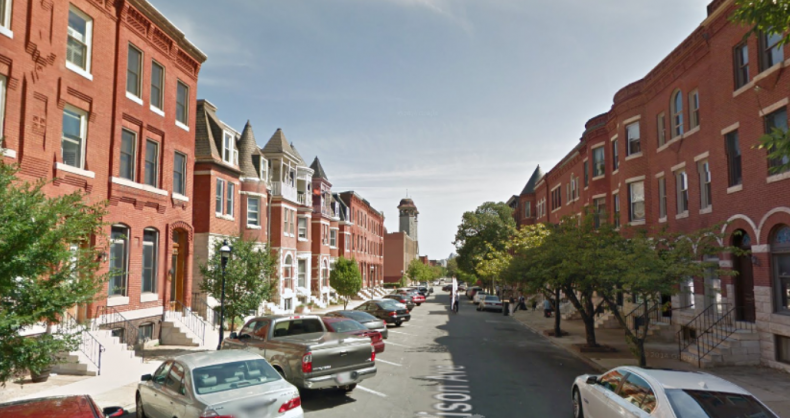 "Breaking: Congressman Elijah Cummings home broken into. Baltimore police investigating @wjz," Hellgren tweeted Thursday. He added, "We are just learning about this but it happened Saturday—same day the president started tweeting about Rep. Cummings."
President Donald Trump began a barrage of tweets that day attacking the city of Baltimore, and particularly Cummings.
Cummings, a Democrat who chairs the House Oversight Committee, has been a vocal critic of the president. He has been critical of the way migrant children have been treated at the U.S. southern border with Mexico.
On Saturday at 6:14 a.m., less than three hours after Cummings' home was allegedly burglarized, the president sent the first of several tweets aimed at Cummings, saying he should worry about his district instead of the border.
"Rep, Elijah Cummings has been a brutal bully, shouting and screaming at the great men & women of Border Patrol about conditions at the Southern Border, when actually his Baltimore district is FAR WORSE and more dangerous. His district is considered the Worst in the USA......," the president wrote.
That was just the first of many tweets by President Trump, who also called Cummings' district in Baltimore a "disgusting, rat and rodent infested mess. If he spent more time in Baltimore, maybe he could help clean up this very dangerous & filthy place."
Cummings responded to the president by saying he goes home to his district "daily."
"Mr. President, I go home to my district daily. Each morning, I wake up, and I go and fight for my neighbors," Cummings wrote. "It is my constitutional duty to conduct oversight of the Executive Branch. But, it is my moral duty to fight for my constituents."
The president said Cummings has never been to the southern border.
"Elijah Cummings never even went to the Southern Border and then he screams at the very good people who, despite Congresses failure to fix the Loopholes and Asylum, make it work (crossings are way down and the Wall is being built). Even with zero Dem help, Border getting strong!," Trump tweeted.