Foreign Governments Booking, Not Using Trump Hotel Rooms Would Be 'Near Raw Bribery,' Congressman Says
In the midst of President Donald Trump's whistleblower Ukraine scandal, a Democratic congressman expressed alarm over an allegation in the impeachment inquiry of Trump that one or more foreign governments booked rooms at the president's hotels but didn't use them, to curry favor.
"Now we're looking at near raw bribery," Representative Gerry Connolly, a member of the House Oversight Committee, told Politico in a report published on Wednesday.
"That was the risk from Day One: foreign governments and others trying to seek favor because we know Trump pays attention to this," continued Connolly, who is chairman of the subcommittee overseeing the area of Washington, D.C., where Trump's hotel is located. "It's an obvious attempt to curry favor with him."
The allegation, first reported by Politico, is an element in the House Oversight Committee's wide-ranging examination into whether Trump illegally took money from foreign governments or the U.S. at his real estate properties. The examination is part of the impeachment inquiry of Trump launched by Democrats last week. Connolly confirmed to the media outlet that staff on the committee are looking into the allegations but did not provide specifics.
The committee started investigating the matter after it was informed that a foreign government and a trade association booked many rooms but ended up using very few of them, a source knowledgeable on the allegation told Politico.
Trump could be found to break the law if he violated the Constitution's emoluments clause, which prohibits the president from profiting from foreign governments or taking any money from the U.S. government besides his salary.
Democratic Representative Ro Khanna, also a member of the committee, found the allegations problematic for Trump even if he did not break the law by seeking out the bookings at his hotel.
"If true, at minimum, this suggests there is a culture of corruption that the administration has created. There's a sense that to curry favor you have to engage in pay to play," Khanna told Politico. "That's exactly what the American people hate about Washington."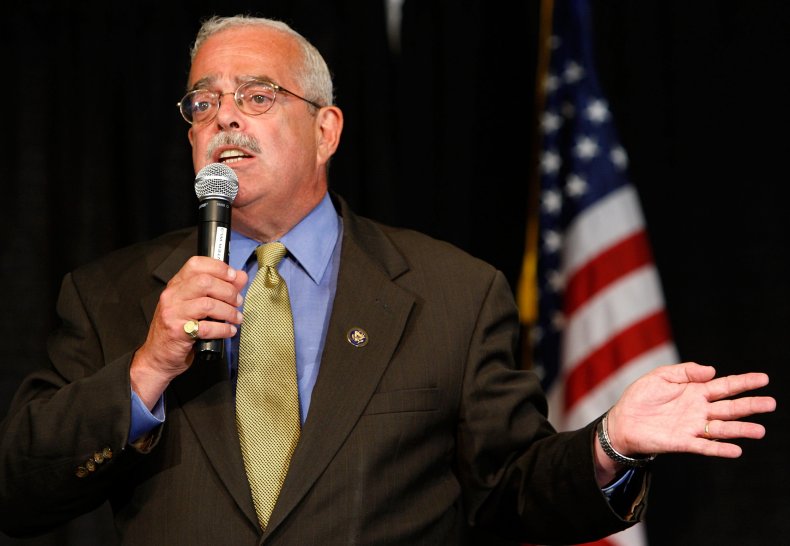 Connolly on Monday criticized Trump for allegedly trying to find out the identity of the whistleblower who filed a complaint about Trump's communications with a foreign government. Trump has acknowledged asking Ukraine's president to investigate former vice president and 2020 Democratic front runner, Joe Biden.
Trump has "deliberately chosen to put the life and security of this whistleblower at risk" by trying to find out the whistleblower's identity," Connolly said on CNN, adding that whistleblowers are protected and "the president has violated that law."
President Trump has denied accusations that he has used his official position to draw business to his hotels and properties.
The White House and the president's real estate company, the Trump Organization, did not immediately respond to requests for comment from Newsweek on Wednesday.