Congressman Cites 'Government Waste,' Tries to Block Researchers From Looking at Congressional Communications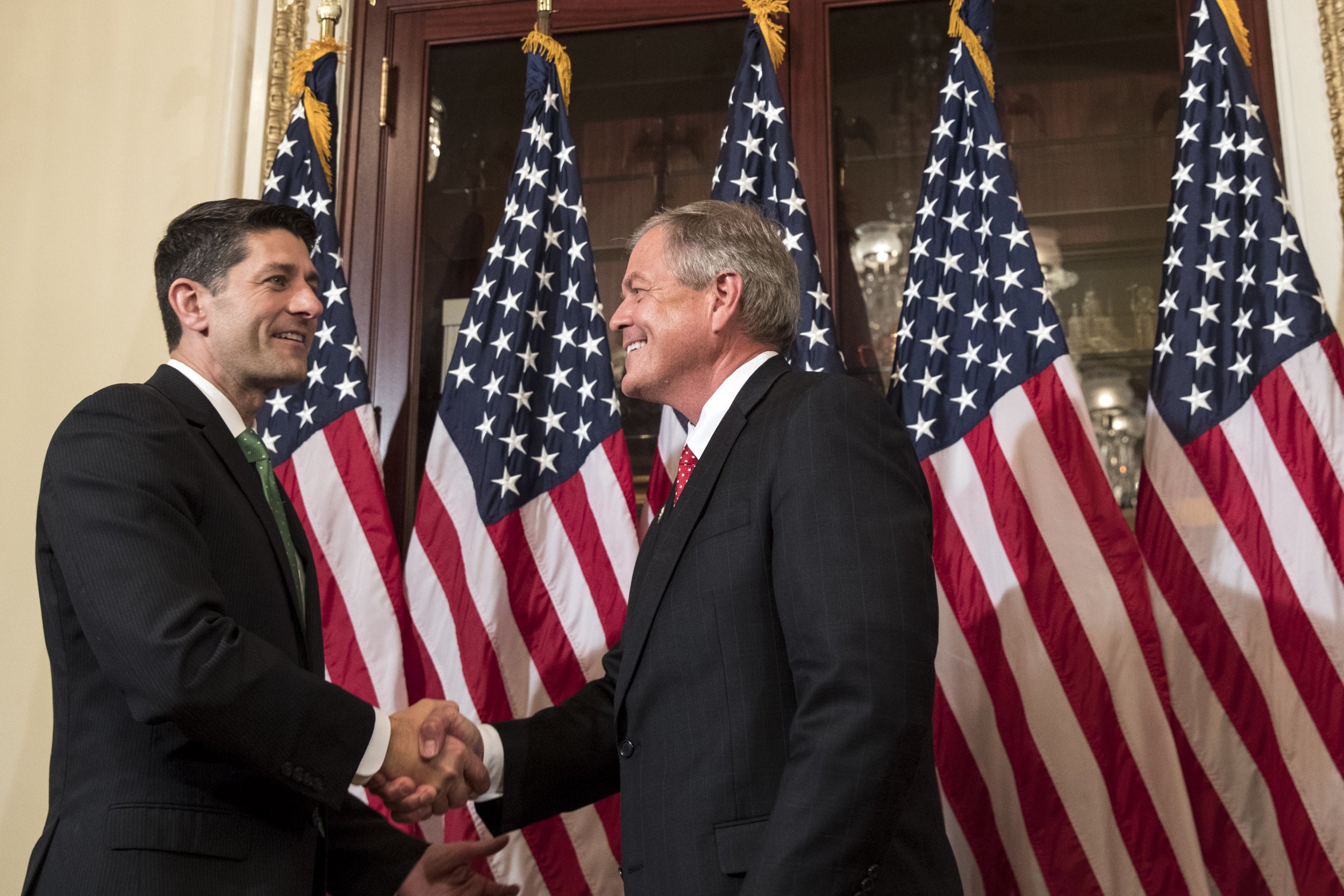 A bill introduced by South Carolina Republican Ralph Norman last week will prohibit the National Science Foundation from funding research into how "members of Congress interact with each other," according to a press release from Norman's office.
If that description seems oddly specific, that's because it is: According to the Congressman's office, the bill is targeting a particular NSF-funded study examining congressional communications that Norman, a first-term Congressman, says is an example of government waste. But critics worry Norman's bill is an effort to fight transparency.
"Over the last year, NSF has spent more than $300,000 of taxpayer funds studying the impact of Dear Colleagues letters, which are written and sent amongst Members of Congress and describe pieces of legislation each office is working on," Norman said in a statement introducing the bill. "This is not a matter of national concern worthy of hundreds of thousands of dollars. NSF should allocate its grant funds to research that will benefit everyday Americans."
The study in question was led by Janet Box-Steffensmeier, a political science and sociology professor at Ohio State University, and Dino Christenson, an associate political science professor at Boston University. The pair received a $123,721 grant and a $182,984 grant for the research beginning in August 2016.
According to an abstract of the study on the NSF website, "This project advances our understanding of congressional behavior by examining how members of Congress balance the expectations of six distinctive audiences: voters, parties, colleagues, contributors, interest groups, and the media." The study does this in part by analyzing "Dear Colleague" letters, communications written by members of Congress to their colleagues about ongoing legislation that have been common practice on Capitol Hill since the 19th century.
Box-Steffensmeier told Newsweek the letters "shine a light on the day to day work of Congress."
"We believe this research is of great importance to anyone who wishes to better understand the functioning of American democracy. Dear Colleague letters provide unique insights into how members of Congress work to solve the problems facing the American people today," Box-Steffensmeier said. "The insights gained from this research will help members of Congress focus their work on behalf of their constituents and help Americans better understand the work their government does for them."
But advocates for federal belt-tightening believe "Dear Colleague" letters have already been studied enough.
"It's been studied, it's been studied in-depth and studied in the past year and half," Thomas Schatz, president of Citizens Against Government Waste, told Newsweek. "It's not something there's a great deal of mystery about, or something the NSF should be spending money on."
Of course, studying "Dear Colleague" letters and using them as a data points to study how members of Congress influence each other are two different things.
The study would seem to have a more direct relevance to the average American than government-funded studies that have drawn the ire of legislators in the past, like the shrimp-on-a-treadmill study that Oklahoma Republican Senator Tom Coburn condemned in a 2011 report. That report followed in the footsteps of Wisconsin Democratic Senator William Proxmire, who issued roughly 160 "Golden Fleece Awards" from 1975 to 1987 that highlighted wasteful government spending, much of it scientific research backed by the NSF.
In an effort to defend scientific research from ridicule, a coalition of science organizations, with the support of a bipartisan group of lawmakers, started the Golden Goose Awards in 2012. The awards annually recognize "groups of researchers whose seemingly obscure, federally-funded research had led to major breakthroughs."
NSF says it awards its grants after a competitive review process that rewards just one in five research proposals.
"Each proposal submitted to NSF — including those deemed 'wasteful' and 'out-of-touch' —is reviewed by science and engineering experts well-versed in their particular discipline or field of expertise," the NSF said in statement. "The project highlighted by Rep. Norman through his #WastefulWednesday initiative illustrates one example of promising NSF-funded research that was awarded support through the merit review process."
While studying Congress's day to day operations might seem like a waste of time to some, most Americans don't think Congress is operating as it was intended. According to the latest Gallup polling, Congress has an 18 percent approval rating with the American public. The last time Congress's approval rating topped 40 percent in Gallup polling was 2005.
Despite general public disappointment in how Congress is operating, the legislative branch can do more of its work out of view from the public when compared to the executive branch.
"Research into how members of Congress work is a worthwhile field of study," Genna Reed, the lead science and policy analyst at the Union of Concerned Scientists, told Newsweek. "Already Congress is able to work off limits from public scrutiny; it's not subject to things like the Freedom of Information Act and its increasingly negotiating legislation in secret. So it's not surprising that some of them, like Ralph Norman, don't want to be studied."
Norman's office told Newsweek the legislation was needed because "there are countless other worthy scientific pursuits that NSF can use taxpayer funding for."
"Studying the interaction between staffers on behalf of their boss is superfluous," Jessica Cahill, Norman's communications director, told Newsweek in an email. "Rep. Norman would much rather have the federal government direct grant money towards care for veterans rather than interactions between staffers on Capitol Hill."