Democratic Congressman John Conyers Says He Will Fight Sexual Harassment Claims, Refuses to Resign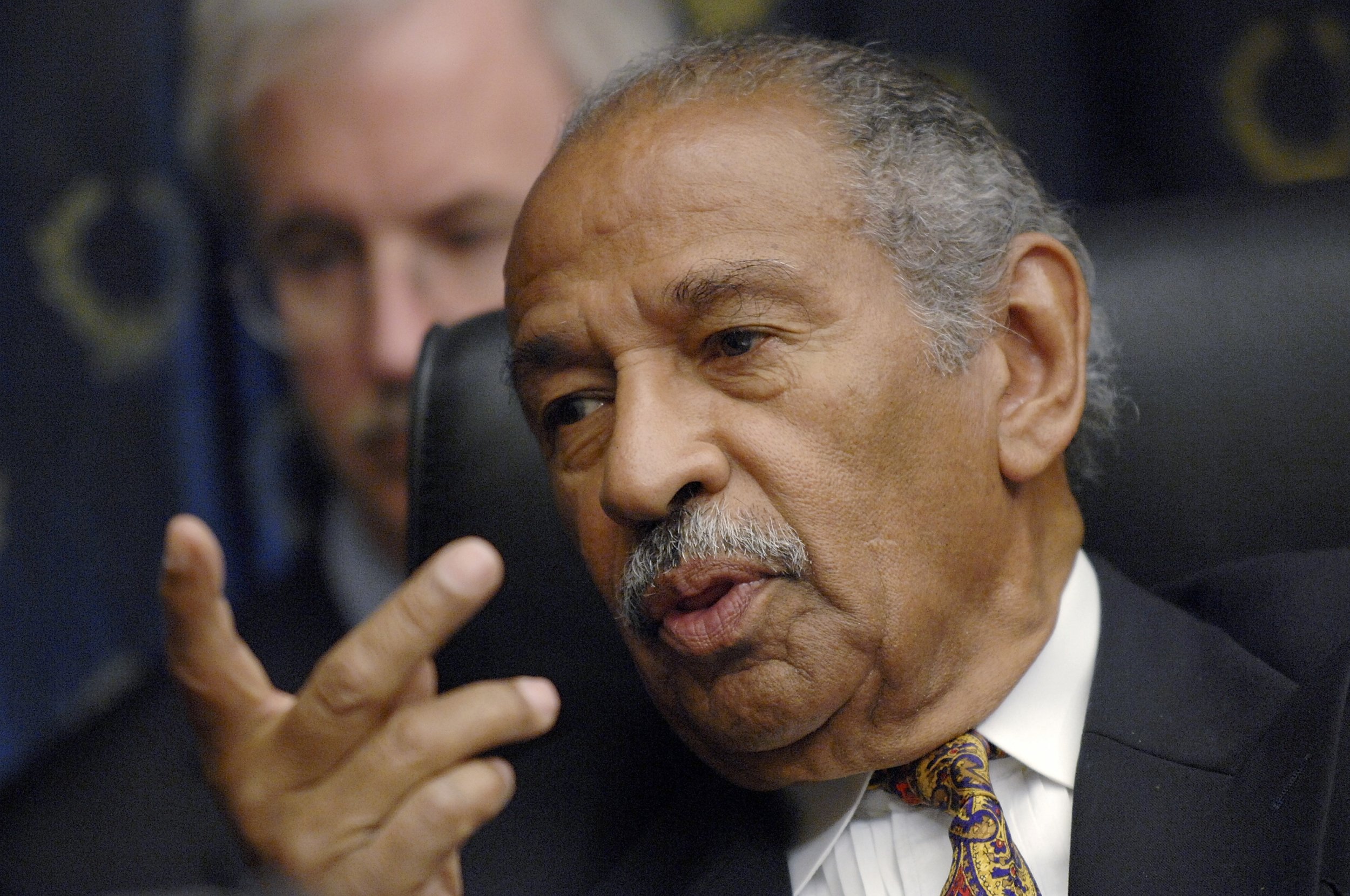 A senior Democrat who faces an ethics investigation after several women made allegations of sexual harassment against him has refused calls for his resignation from members of his own party.
Rep. John Conyers of Michigan faced complaints from at least three people who say he harassed female staffers, and he previously settled a case for wrongful dismissal from a woman who alleged she was fired for rejecting his sexual advances, BuzzFeed News reported Monday.
Conyers, 88, has denied all allegations of sexual misconduct and his attorney Arnold Reed released a statement explaining why the congressman won't resign: "If people were required to resign over allegations, a lot of people would be out of work in this country including many member of the House, Senate and even the president."
The statement cited Conyers' work for American citizens, going on to state, "This is precisely why these allegations are particularly disturbing as well as the fact that they have prompted some members of Congress to suggest that the congressman should resign."
Some Democrats are asking Conyers to step down after the House ethics committee announced an investigation Tuesday following the sexual harassment allegations and other accusations that Conyers "discriminated against certain staff on the basis of age, and used official resources for impermissible personal purposes."
Conyers "expressly and vehemently" denies the sexual harassment allegations, but confirms that he reached a settlement with a former staff member. The settlement was reached through the congressional Office of Compliance and the government paid out $27,000, according to BuzzFeed News.
The news outlet also published affidavits from the congressman's former employees that said they saw him inappropriately touch his female employees and for sexual favors. A former staffer said Conyers touched her "repeatedly and daily."
"I've reviewed the allegations against him, and they're as credible as they are repulsive," said Democratic House Rep. Kathleen Rice in a statement calling for Conyers's resignation Wednesday.
Related: John Oliver video of Charlie Rose is extra creepy after sexual harassment claims
"The women who reported this behavior suffered serious professional repercussions for doing so, which is exactly why so many victims of sexual harassment and assault decide not to step forward," she said. "We all know credible allegations when we hear them, and the same is true of hypocrisy."
Another New York Democrat, Rep. Gregory Meeks, has called for Conyers to step down from his job as the top Democrat on the House Judiciary Committee while the ethics investigation is carried out.
Politicians from both parties face allegations of sexual harassment. Republican candidate for Senate in the Alabama special election, Roy Moore faces several claims of sexual misconduct, including with a child, reported early this month. Democrats and Republicans have called for Moore to drop out of the race. Minnesota Sen. Al Franken, a Democrat, has also been accused of inappropriately touching women and called for an ethics investigation into himself.
President Donald Trump faced allegations of sexual assault from more than 10 women during the election last year. On Tuesday, Trump defended Moore. "He says it didn't happen," Trump said. Moore has denied the allegations against him.
The system of reporting complaints in Congress has drawn scrutiny in the wake of the allegations. After sharing her own story of how she was sexually assaulted by a Capitol Hill staffer years ago, Democratic Rep. Jackie Speier of California is sponsoring legislation that would open up the complaints system. Right now, it isn't public how sexual harassment settlements are reached or which members of Congress and staff are responsible for them being paid out. Speier called Congress "a breeding ground for a hostile work environment."
Conyers intends to hold a press conference after the Thanksgiving holiday to address the allegations, his lawyer Reed said Wednesday. "Congressman Conyers has always maintained his innocence in the face of these allegations," Reed said, indicating that some members of Congress have an "agenda" in pushing for him to step down.