GOP Congressman Wants To "Purge" FBI And Department Of Justice Of 'Deep State'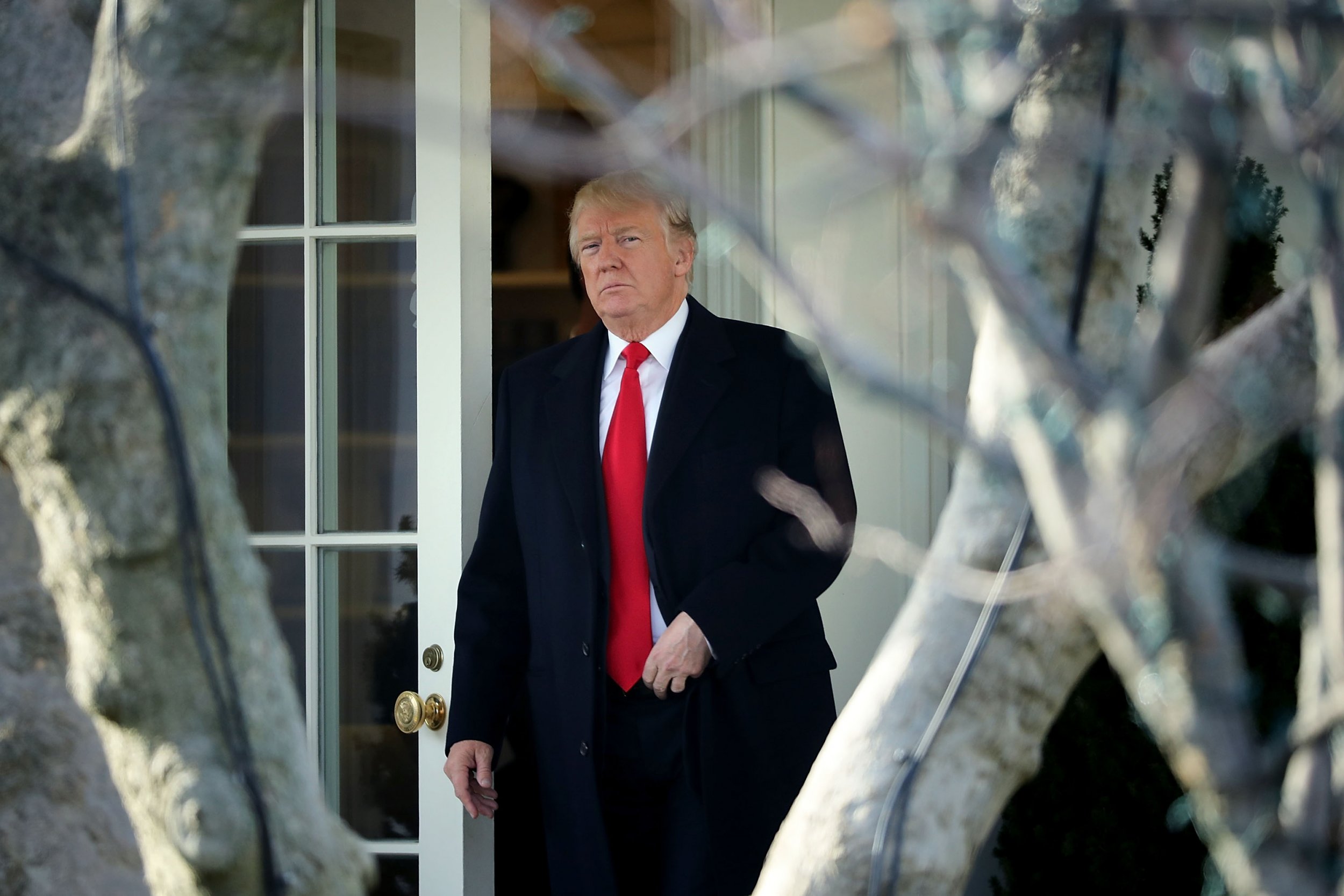 A Republican lawmaker called on the heads of the FBI and Department of Justice on Tuesday to "purge" its "deep state" personnel.
Florida Representative Francis Rooney bemoaned the FBI's Trump-Russia probe during an interview with MSNBC's Hallie Jackson, saying, "That investigation is totally off the rails," and called on the justice department to clean house.
"I'm very concerned that the DOJ and FBI, whether you want to call it 'deep state' or what, are kind of off the rails," he said.
Rooney cited the recent revelation that one of the FBI's top investigators, Peter Strzok, had sent anti-Trump text messages, to bolster his argument. Special Counsel Robert Mueller, who is heading up the investigation into Russian meddling in the 2016 presidential election, removed Strzok in July immediately after learning about the texts.
Rooney also mentioned a former associate deputy attorney general, Bruce Ohr, who was demoted at the justice department after it was revealed he had undisclosed meetings with officials from Fusion GPS, the company that commissioned the controversial Trump dossier that the national intelligence agencies have not fully corroborated. The lawmaker also brought up money FBI Deputy Director Andrew McCabe's wife received while running for a Virginia state Senate seat in 2015. Trump tweeted in July that Jill McCabe had gotten $700,000 from Clinton, though Politifact deemed that claim "mostly false."
RELATED: TRUMP AND RUSSIA: ROBERT MUELLER'S CAMPAIGN INVESTIGATION COULD LAST ANOTHER YEAR OR MORE, REPORT SAYS
MSNBC's Jackson pressed Rooney on his criticisms of the FBI and Department of Justice.
"How does that not, sort of, undermine the work that these agencies are doing?" she asked.
"Those aforementioned examples are really nerve-wracking to me and undermine my confidence that the agencies don't respect the Constitution," He said, adding, "People need a good clean government."
Jackson pushed back again. "There are those who look at comments like that ones that you're making and say that Republicans are working to essentially try to discredit the Department of Justice and thus discredit the investigations. Is that not what you're doing?"
"I don't want to discredit them," Rooney answered. "I would like to see the directors of those agencies purge it and say, 'look, we've got a lot of great agents, a lot of great lawyers here,' those are the people that I want the American people to see and know the good works being done, not these people who are kind of the deep state."
Rooney's comments come after Trump renewed his attacks against McCabe and the FBI over the holiday weekend. Trump critics say the spate of attacks on the bureau and justice department are a tactic to erode public trust in the agencies' credibility.
McCabe is expected to retire in the next few months, according to the Washington Post.