Congressman Slams Hypocrisy of Trump Telling Americans to Join Military: He 'Refused to Do It Himself'
Democratic Congressman Seth Moulton said that it was "quite something" to hear President Donald Trump call on young Americans to join the military during his 4th of July "Salute to America" speech, pointing out that the president avoided serving himself during the Vietnam War.
"I think that Trump believes that by saluting the troops and saluting the flag today, it makes up for his unwillingness to do so when it actually matters," Moulton, who represents Massachusetts and is a veteran who served four tours in Iraq, said in an interview with ABC This Week that was taped on Thursday but aired Sunday. "You know, his unwillingness to answer the call to go to Vietnam, his unwillingness to confront Putin. That's what real service to the country is, is making a sacrifice to do the right thing for others and Trump doesn't understand that at all."
Host Martha Raddatz played a clip from Trump's speech during the interview.
"To young Americans across our country, now is your chance to join our military and make a truly great statement in life. And you should do it," the president said at the Independence Day event.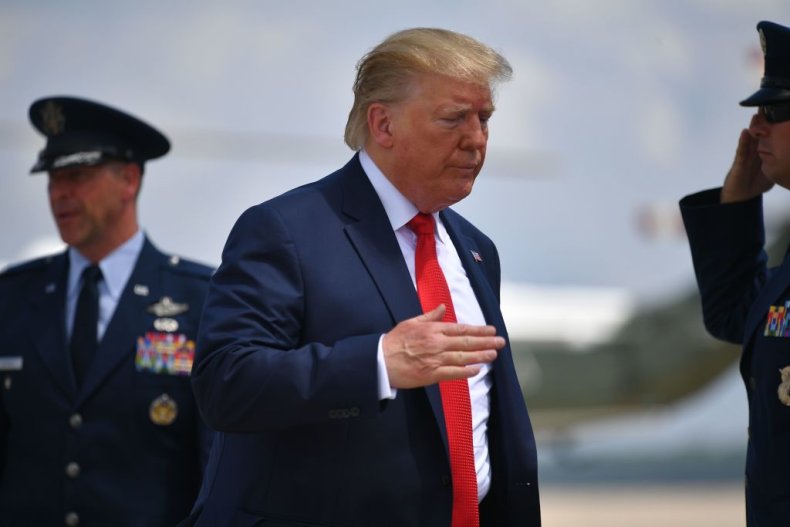 "Quite something, coming from someone who refused to do it himself," Moulton responded after the clip was played. The representative also said he does not believe Trump actually appreciates the military now more than he did as a young person who avoided service decades ago.
"I'd love to be able to say that about the president because it would be good for America," the congressman said. "But if that were true, then he would act presidential in conducting our foreign policy. He wouldn't continue to put our troops at risk by threatening war with Iran, by failing to stand up to Russia. We need a commander in chief who does the right thing for the country. He's not keeping America safe," he argued.
Trump reportedly avoided service during the Vietnam War after his father Fred Trump called in a favor with a doctor. That physician then reportedly wrote a note saying that the younger Trump had bone spurs on his feet, meaning he would be ineligible for the draft.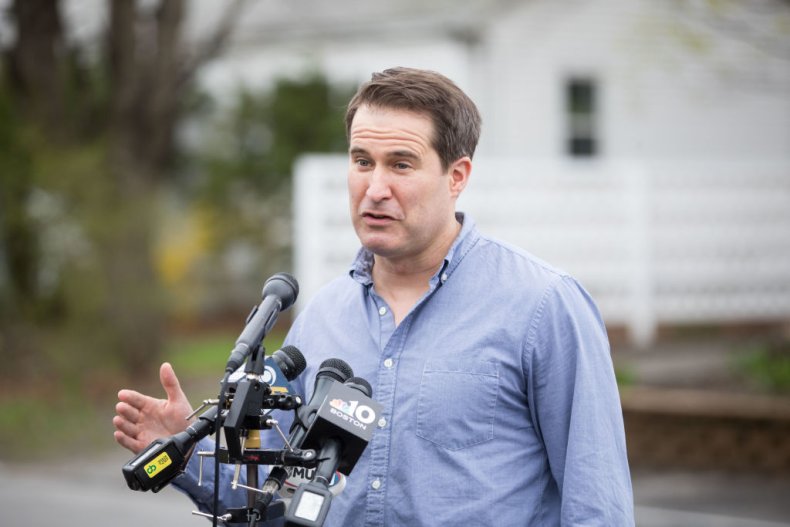 Moulton is officially seeking the Democratic party's 2020 presidential nomination to take on Trump. However, he failed to meet the minimum requirements to compete in the first round of Democratic primary debates last month, despite 20 other contenders qualifying.
The former Marine has not been shy about criticizing the president over his avoidance of military service in Vietnam. Last month he slammed Trump as a "draft dodging commander-in-chief," warning that the president and his administration were pushing the U.S. toward a dangerous and unnecessary war with Iran.
Moulton is not the only 2020 Democratic candidate with armed forces experience who has called Trump's lack of military service into question. In May, Pete Buttigieg — the mayor of South Bend, Indiana, who served in Afghanistan as an officer with the U.S. Navy Reserve — criticized the president for allegedly using his father's to avoid the draft.
There is no question, I think, to any reasonable observer that the president found a way to falsify a disabled status, taking advantage of his privileged status in order to avoid serving," said Buttigieg at the time. "You have somebody who thinks it's alright to let somebody go in his place into a deadly war, and is willing to pretend to be disabled in order to do it. That is an assault on the honor of this country."